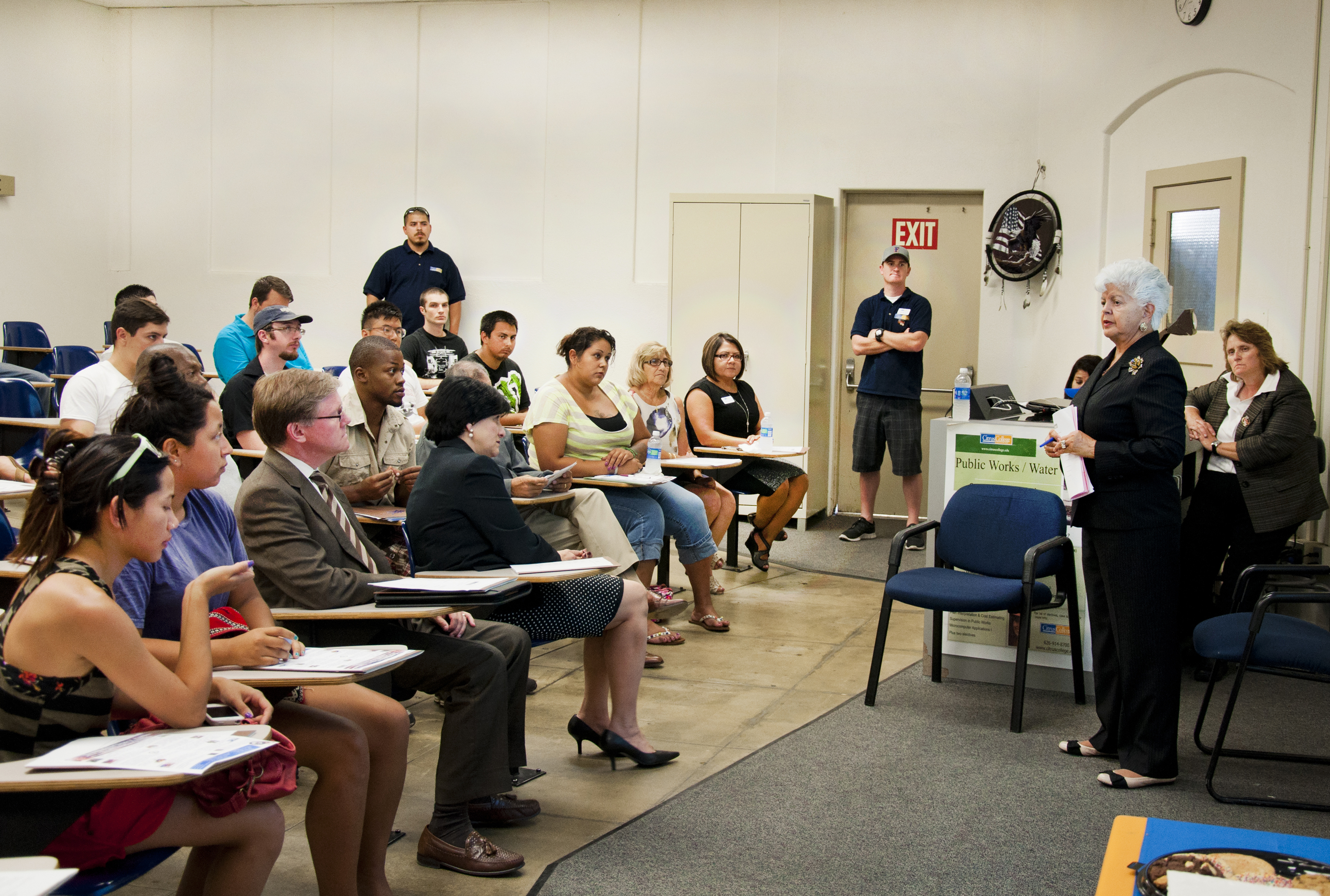 ---
Local veterans got a sense of what the future in health care holds for them when Monica Christianson, project director at the Veterans Center, met with LBVA personnel to address the inconveniences many vets face when trying to access health benefits.
"Instead of taking a three or-four-hour trip to Loma Linda or Long Beach, they would just come to us," she said.
Christianson met with the Region 8 Veterans Program directors in April. Richard Beam, director of public and community affairs of the V.A. of Long Beach, was then hammered with questions and concerns regarding improving accessible health care for veterans. During the meeting, he stated, "If somebody wants to host it, I'll bring the unit to you."
Region 8 is comprised of 14 community colleges in Southern California, including Rio Hondo, Mt. San Antonio, and Citrus.  But Beam said that he didn't get many takers on the offer after the meeting's conclusion.
"Monica [Christianson] was the only one to come up and say, 'We are ready,"' Beam said.
After a successful July 17 event, the LBVA made a second visit to Citrus on Aug. 20, this time accompanied by Rep. (D-Calif.) Grace Napolitano. For veteran Fernando Salazar, the easy access to this care was a positive experience for him.
"I used it and it was really successful," said Salazar. "I would definitely recommend it for more people because it's really good service."
The mobile team conducted, basic health and eligibility screening; screening for readjustment behavioral issues, including PTSD; and provided direct assistance for other social readjustment issues.
"We're going to try to do it at least monthly, maybe every six weeks," Christianson said. "It just depends on the need of the area and the veterans."
Christianson and Beam are currently working on improving the new service by incorporating telemedicine into the Veterans Center.  In theory, service members would be able to videoconference from a computer terminal in the Veterans Center with LBVA health care professionals.
Beam said this could make a huge impact on troubled vets, who often neglect to seek help for mental issues because of the negative stigma associated with seeing a psychologist.
"If somebody had an appointment, they could come in on their lunch break," Beam said.  "Their buddies don't have to know, and they can sit down [privately] with a mental health professional.  We could take a 'C' student and turn them into a 'B' or 'A' student from the mentoring."
In terms of accessibility, Christianson says this would put the college Veterans Center in a category of its own.
"Bringing the unit here is a big deal," Christianson said. "This hasn't happened anywhere in Southern California at all. It's going to put us at the top."
---
---