---
[media-credit name="Domino Records" align="alignnone" width="601″]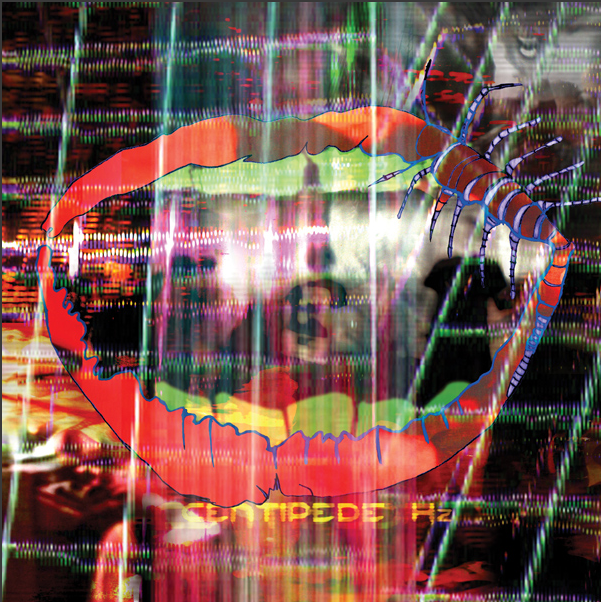 You can always count on Baltimore's Animal Collective to never do the same thing twice.
Most artists identify a sound that works, then stick to it and evolve it slightly. Animal Collective prefers to take risks, creating a new sonic landscape for each album.
They are a loose group of four experimental musicians that has been releasing material under different combinations of members since 2000.
Their earlier work includes abrasive fairy tale pop (Spirit They've Gone, Spirit They've Vanished), a meandering acoustic album (Campfire Songs), and a collection of songs that must have been recorded in an abandoned Party City, as half the sounds seem to be produced by Halloween toys (Here Comes the Indian).
After adding a bit more straightforward pop to subsequent albums and temporarily losing their guitarist, the collective broke through in 2009 with Merriweather Post Pavilion—which was very listenable without throwing out all their oddball tendencies.
With their new release, Centipede Hz, they take another left turn.
Centipede revives two elements that were distinctly missing from Merriweather: the presence of guitarist Josh Dib (a.k.a. Deakin) and the screamed vocals of David Portner (a.k.a. Avey Tare).
When the album's lead single "Today's Supernatural" was released in August, the return of these elements was an exciting prospect. Avey's metal-envy yells and Deakin's deliberate, stabby guitar chords gave that song a delightfully creepy atmosphere.
It signaled that Centipede would have more influence from Avey–who wrote three quarters of the songs–than from fellow vocalist and songwriter Noah Lennox (a.k.a. Panda Bear), who gave Merriweather a more blissful, restrained quality.
Looking at the album as a whole, Avey's vocals are dynamic as always, but Deakin's guitar playing is nowhere near as interesting as it was in 2007's Strawberry Jam. It fails to color the music as effectively as it did in tracks like "Peacebone" and "For Reverend Green."
The album is supposed to resemble an alien radio broadcast, and this element is certainly present through some of the transitions and samples. The transition between "Moonjock" and "Today's Supernatural" is a minute-long cluster of samples that appear and disappear just as fast, creating an impression of interference from multiple stations. The transitions are not all this ample, but they are sustained throughout, along with clipped phrases from robotic "announcers."
However, the songs are too similar in texture and pace to make for a convincing radio transition. That stabby guitar, and a '70s sounding organ reappear frequently throughout the 11 tracks. The album's pace is relentless, leaving the listener wishing for a break—or for more variation.
Though the album as a whole comes off as less captivating than what we've come to expect from the collective, some of the songs work better on an individual level.
Avey's "Applesauce" is a dreamy ode to eating fruit. Some of the lyrics are surprisingly deep: "When I was young I thought fruit was an infinite thing/I'd be sad to wake up and find all of my cherry trees are charred or they're rotted to ruin."
Opener "Moonjock" is probably the best example of the aural assault that is Centipede Hz, with enough segments and breaks to make several distinct songs; but it's pretty thrilling. It's just not a style that can be sustained throughout 11 tracks.
"New Town Burnout"—originally written for Panda Bear's Tomboy—and "Monkey Riches" are each more than seven minutes long, and they are two of the strongest songs on the album.
Despite the missteps, this album is a very interesting listen, and it comes from a band that was not afraid to take a big risk after reaching the top of their game.
---
---