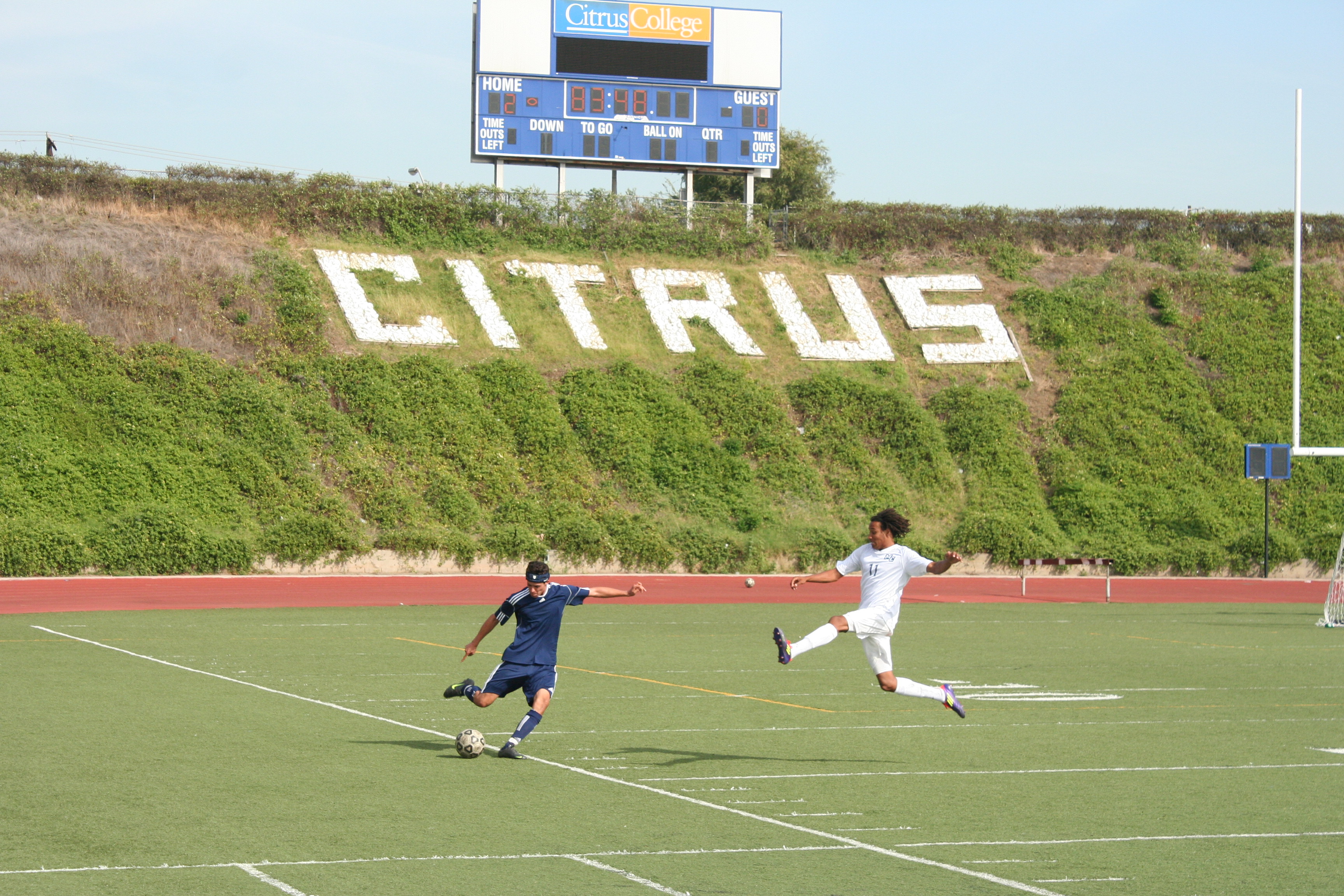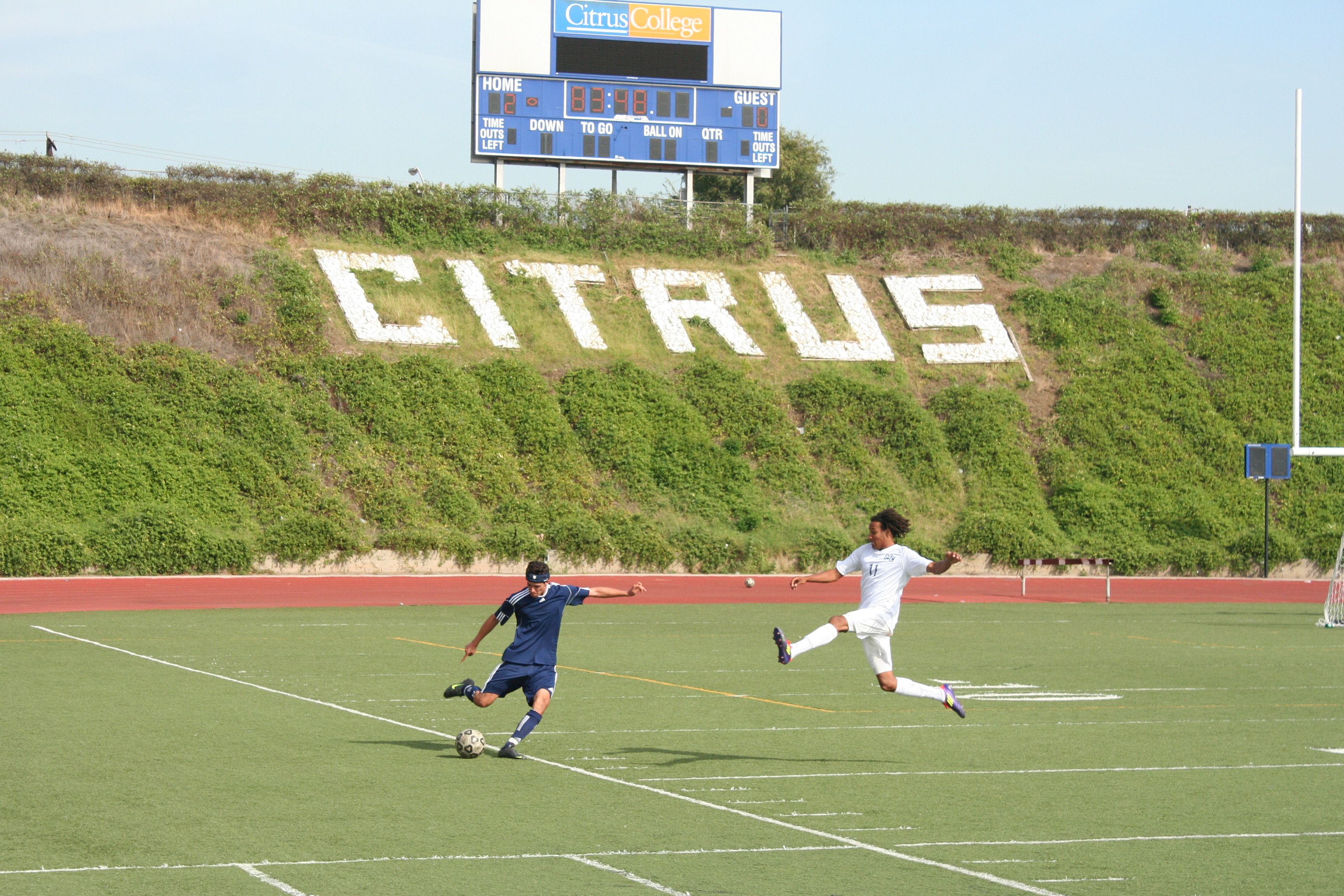 ---
Citrus outplayed the Raiders by taking eight shots to the Raiders' two in the first half.  Moorpark goalkeeper Gerardo Velasquez had 4 saves in the half and Citrus goalkeeper William Beltran did not have to make a save until the end of the game.

Over 45 minutes past and both teams did not score, clearly due to the heat affecting the performance of both teams.

But by only six minutes into the second half the Owls had put the game away after midfielder Kato Yusako scored in the 51st minute on a chip from 15 yards out that slipped through the fingers of goalkeeper Velasquez.

At the 56-minute-mark forward Diego Mercado scored a goal 25 yards out for the last goal of the game.

Forward Anier Valdez received a yellow card in the 76th minute tackling raider Jose Mora.

The Owls next game is Sept. 28 against the College of the Canyons.

The Owls men's soccer team fought through nearly unbearable 90-degree-weather to defeat the Moorpark Raiders 2-0 Sept 21.
---
---