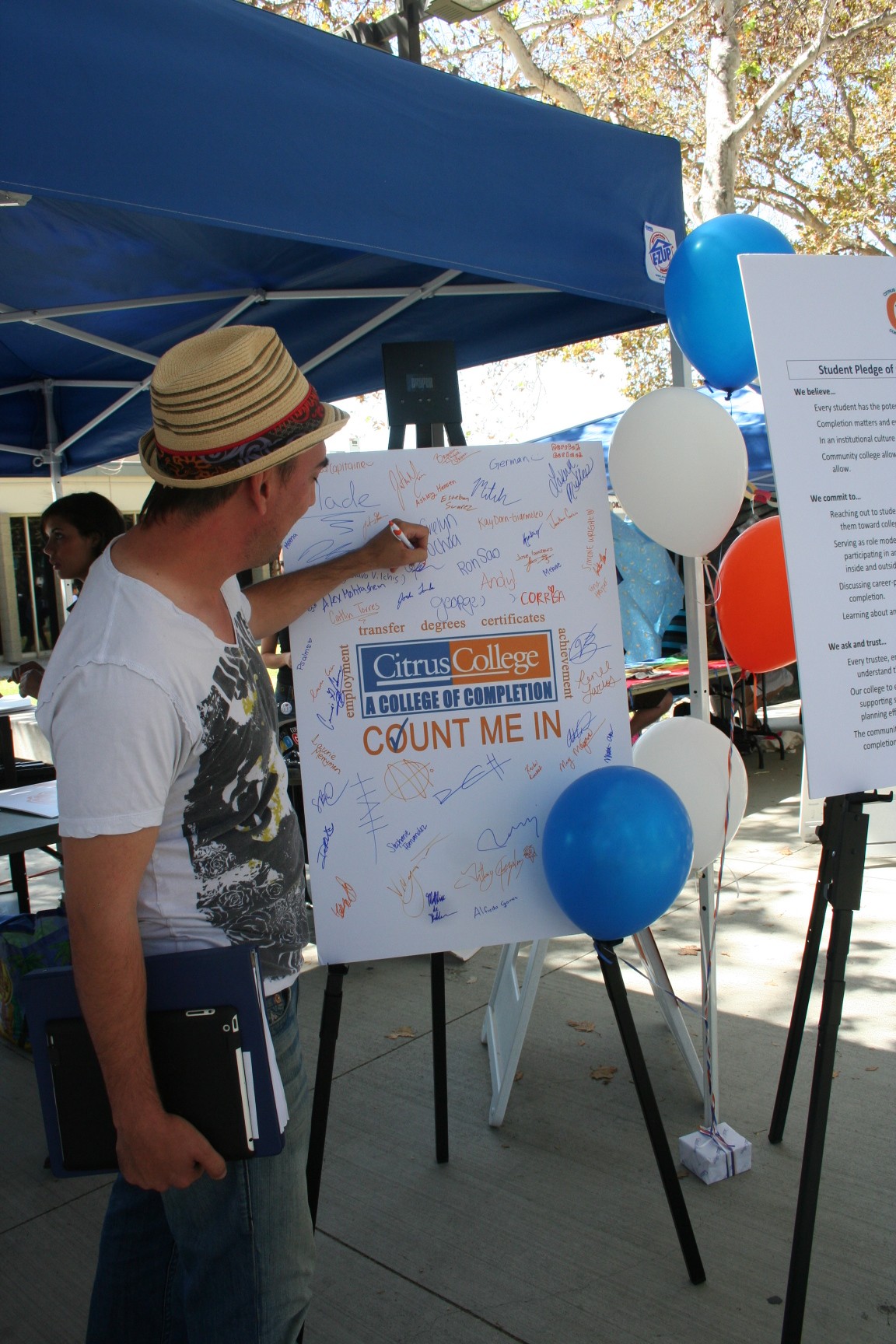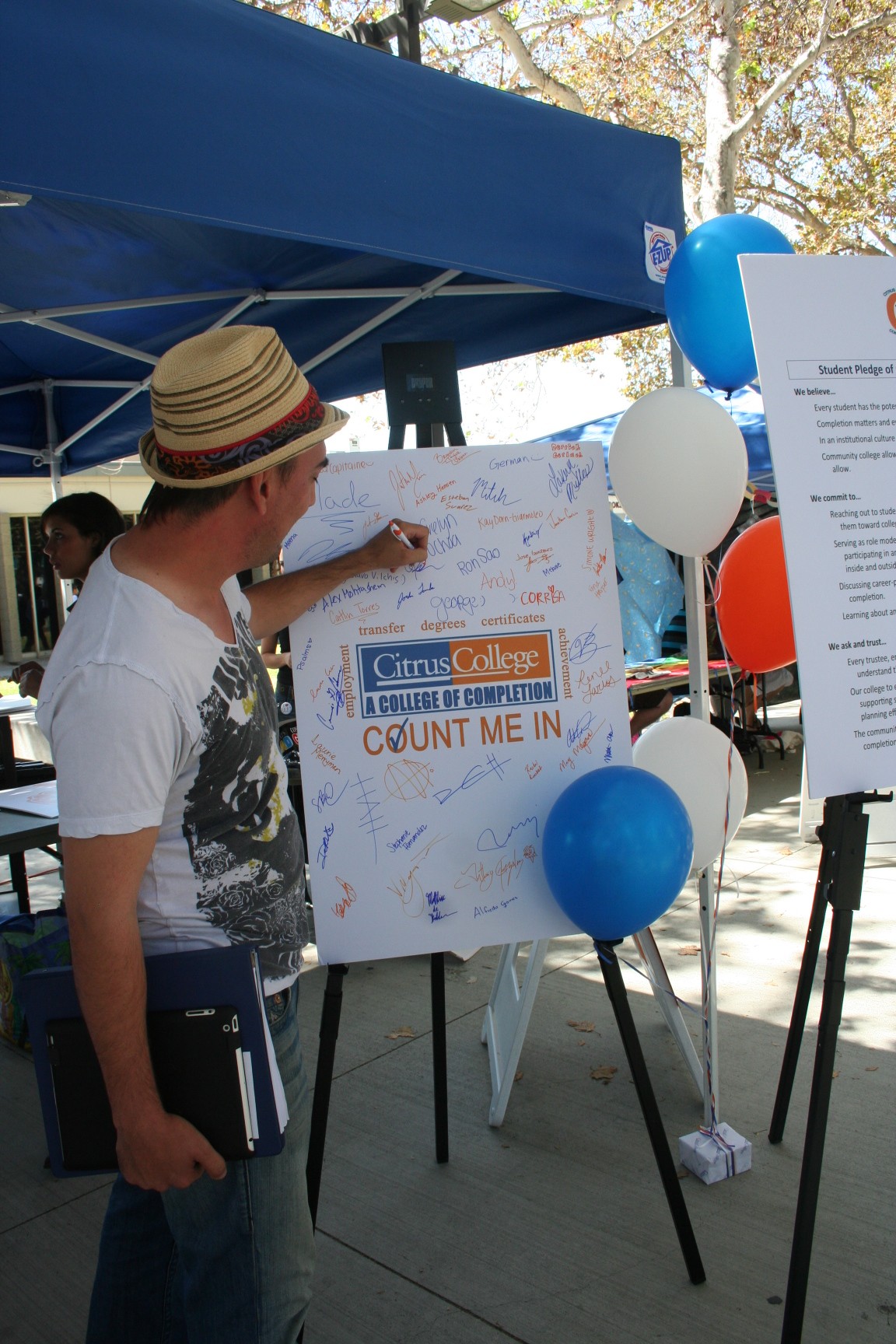 ---
The state budget crunches of recent years have resulted in a steady decline of educational programs, classes, and services for continuing and prospective college students.

What has also changed is the graduation rates of community college students. Student attainment for two-year institutions has declined from 39.1 percent in 1994 to just over 26 percent as of 2008. What's more, only 22 percent of first time community college students receive their bachelor's degree within five years.

Those depressing statistics are perhaps what prompted President Barack Obama to pledge to increase the population of college graduates by eight million by the year 2020.

At Citrus College, the local chapter of the Phi Theta Kappa honor society decided to study the situation when they surveyed ENG 99 classes to determine students' greatest obstacles to learning.

Two of the top three detriments were class availability and finances. The third was time management.

"We as students couldn't see ourselves saying 'We're going to give you another class,'" said Alejandra Morales, president of the Citrus branch of PTK. "But we found we could encourage time management and make completion a priority."

Thus the Citrus College Completion Corps was born, commonly referred to as the C4.

The mission statement on the Corps' website states, "Our mission is to have students go beyond just taking classes and instead commit to completing their academic goal[s]."

But instead of setting concrete goals and guidelines for students, the C4 challenges students to take charge of their own academic careers. During the college's fall 2012 convocation, faculty members and staff signed a C4 pledge to help improve completion rates—fittingly so, as the theme of the annual meeting was "A College of Completion."

"Community college should not be a revolving door. It should be a pathway to success," said PTK adviser and language arts professor Lisa Telesca, who asks what her students' dreams for the future are on the first day of class. "In other words, it shouldn't be a place where students are coming in and taking classes without knowing why."

"I think that some students don't know what they want to do, which is fine, because they're still exploring. But I think it maybe hinders their progress because they don't have a real objective in mind, so it's hard to move down the pathway if you don't know what you want to do."

In an attempt to focus students on academic goals, the C4 brought their pledge to their booth for students to sign during club rush. Superintendent/president Geraldine M. Perri, Ph.D., signed as well.

Morales says the club is now focusing on operating a lounge where students can go and find mentors to help them with troublesome subjects.

Students are having trouble just being students these days.
---
---