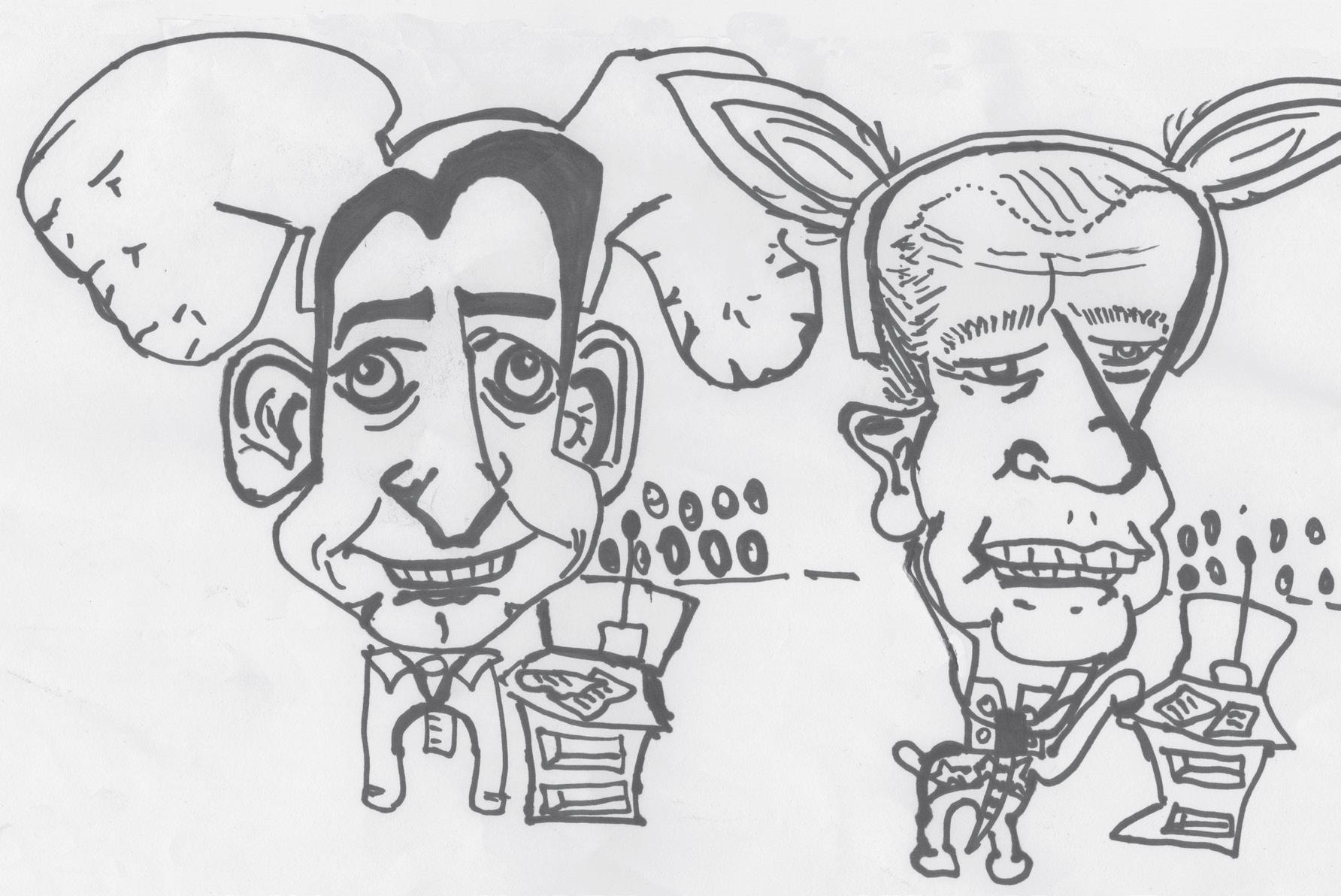 ---
Debate Watch is sponsored by the Associated Students of Citrus College, and is part of the Rock the Vote campaign. The goal is to register 500 new voters for the Nov. 6 election, before the Oct. 22 deadline.

More than 110 students, faculty and staff tuned in to watch the first debate on Oct. 3 between President Barack Obama and republican candidate Mitt Romney. The two men discussed the economy, health care, role of government and governing.

Following the debate's conclusion, ASCC Legislative Liaison Tyler Hernandez invited students to express their opinions on the issues and evaluate the candidates' performances.

Republican vice presidential candidate Paul Ryan will face off against Vice President Joe Biden, the Democratic candidate.

Amanda Carrera, 18, who lives in Diamond Bar, said that after watching the debate, she was convinced that the former Massachusetts governor was someone that she could relate to, especially when the topics of education and the state of community colleges were brought up.

She never thought she'd be able to be swayed by another candidate.

"I'll look into other candidates, but as of right now, I'm for Mitt Romney," Carrera said.

Legislative Liaison Hernandez said that there was no clear winner in the conclusion of the event. He didn't feel as if either candidate gave a strong enough argument on the issues, rather than just try and boost their popularity with the American public.

"I think they needed to further elaborate on the state of the country and how they were going to be proactive to change it," he said.

ASCC vice president, Nayiri Baghdassarian, said that Obama was the better debater.

"President Obama seemed more confident in what he was saying to the audience, rather than Governor Romney, who seemed to be on the defensive," she said.

Hernandez and the Rock the Vote committee planned the forum as an integral part of their voter registration efforts to educate students on the candidates and leaarn why their vote counts.

The next Debate Watch is tomorrow where current Vice President Joseph Biden and Republican VP candidate, Paul Ryan will debate foreign and domestic policy.

Both vice presidential candidates will have facts and position stances displayed for students to read throughout the televised event.

The two remaining presidential debates are scheduled for Oct. 16 and Oct. 22, also at 6 p.m. to 8:30 p.m. in the Campus Center.

Debate Watch, featuring the second of four national debates leading up to the Nov. 6 presidential election, is scheduled for 6 p.m. tomorrow in the Campus Center.
---
---