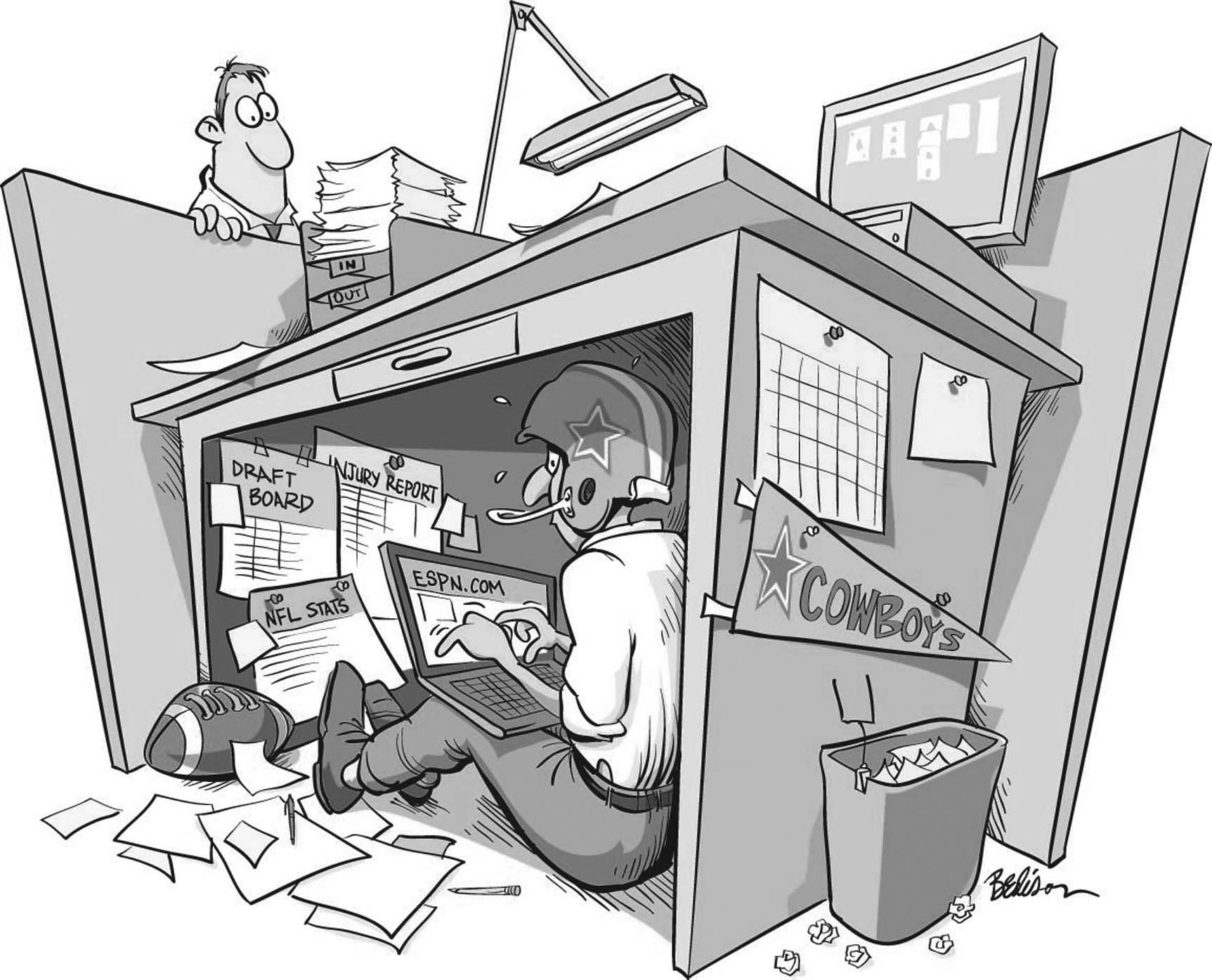 ---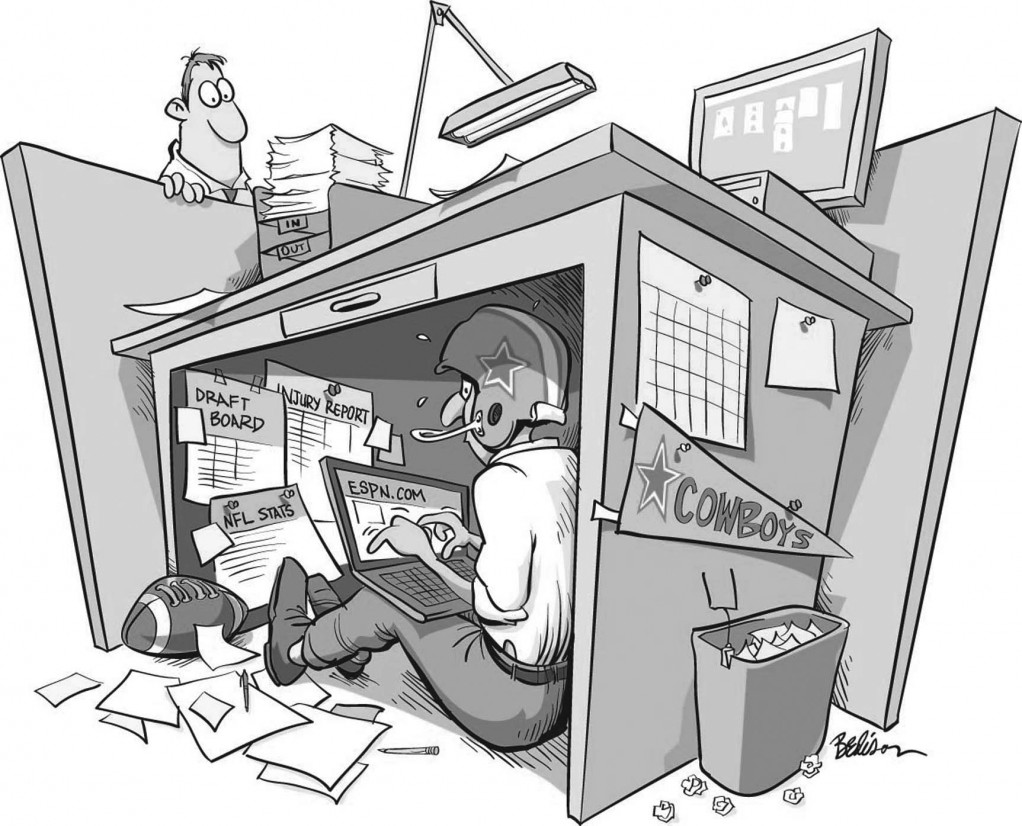 It's been a hectic weekend here for your friends at the Clarion. On Friday and Saturday, some of us attended the Journalism Association of Community College's 2012 conference, hosted at CSU Fullerton.
To describe everything we did those two days would require an entirely new column, and frankly, its Sunday and I'm ass-up against deadline. So to make a long story short, we learned a lot as a staff and you guys should expect bigger and better things out of us in the coming four issues.
But the reason I'm here on the most hallowed of days is because news never sleeps. JACC is great, but that's two days of work that needs to be made up in the space of one. So yours truly, forum editor Melanie and design editor Sasha are all here in TC 123 cranking away.
However, my Sundays are precious. I mentioned in my first column that I'm usually on campus working on the paper six days a week, and I think you can figure out which six those are.
That's because Sundays are for God and football, and not necessarily in that order. So for this issue, you guys will be treated to a special, fantasy-football themed running diary of my weekly visit to the Church of the Gridiron.
The League
On top of my duties as Clarion EIC, I'm the commissioner of a 12-man custom ESPN keeper league with a $25 buy in, the No F—ing Around Fantasy Football League. Made up of guys scattered around the country, my NFAFFL team is 2-2 after losing my first 2 games by a combined total of 10 points. Thankfully, my opponent this week is 1-3 and thinks Jermichael Finley, Mark Ingram, and Jonathan Stewart are viable starts. But who am I to correct him?
My team—R4VOLUTION: Televised—has more studs than a stable. For the 10 a.m. slot, I have Jamaal Charles, Trent Richardson, Antonio Brown, and Brian Hartline. I expect Richardson and Charles to lead the way through the first half of the day.
9:20 a.m.
I get a real treat early on in the day when I flip to Fox and see what looks to be a bemused certified public accountant sitting across from analyst Jim Brown. Hey, if Jimmy's about to get some choice advice about his 401k, I'll stick around.
Turns out the mild-mannered man was the target of my ire from last week's column, replacement referee Lance Easely! And in what might have been the nicest "screw you" in football history, he says there was no doubt Golden Tate's touception blatant pass interference touchdown was the correct call—with a smile on his face to boot. If the Green Bay Packers were an old lady crossing the street, Easley just knocked her down in the middle of the crosswalk, helped her back up and walked off whistling with her purse.  This is going to be a good day.
11:27 a.m.
Ben Roethlisberger just threw a perfect 32-yard pass to the back of the end zone for (R4) Antonio Brown with less than a minute left in the first half against the Eagles. He couldn't have placed it better if he handed it off, but Brown somehow lets the ball clank off not one, but both of his stupid pink gloved hands. To make matters worse, he catches a 15-yarder a play later and claps those same damn hands together like he accomplished something. Steelers go empty handed, I miss out on an extra 8 points but manage to pick up some nasty looks from Sasha.  Up 36.7-32.8.
12:13 p.m.
Hartline makes a nice grab downfield, while the All-Pennsylvania game inexplicably showed a compilation of the NFL's (best? worst?) beards. I was quite impressed with my own goatee, but standing chin to chin with these guys would make me look like a sixth grader. I'm pretty sure Brad Keisel's mane has it's own mountain range running through it.
Hartline's grab puts me up by 4, but my opponent has Ahmad Bradshaw and he's ran all over the Browns. He's basically the only reason why this isn't turning into a rout, but I'm worried because I'm going up against Brady later in the day. R4 leads 44.5-40.
12:46 p.m.
A 50-yarder from Matt Bryant pads my lead to 10, but Ahmad Bradshaw WONT. STOP. RUNNING. He's got over 25 points now, but rookie David Wilson pulls off one of the longest vultured touchdowns I've ever seen.  I jump up and start clapping. Sasha gives me a crooked smile that says, "I have no clue how he's in charge of anything." R4 leads 57.2-46.4.
1:28 p.m.
New slate of games, and I'm in trouble. Reggie Wayne decides to score a game-winning TD, and suddenly I'm down. The TD gives Reggie 27 points on the day, and my brilliant management led me to start Philip Rivers over Andrew Luck, who had the best game of his young career and finished with a whopping 25 points. But in other news, Peyton Manning just ran the slowest 10-yard dash I've ever seen for a first down—a clear sign of the Mayan apocalypse. So on the bright side, I won't have to worry about missing the playoffs at the end of the year. R4 leads 73.8-62.5 because my Vikings defense gets 10 points just for hitting the field.
2:18 p.m.
Oh no. No, no, no, no. (R4) Brandon Marshall made a nice grab, but limps off the field with what seems like a knee injury. I check my phone but I don't see any gloating texts—which would make me more embarrassed to lose, seeing as it would come at the hands of an owner that doesn't even know how to talk fantasy trash.
Thankfully, Marshall comes back, but the Patriots are throwing to people not named Gronkowski (R4), which seems almost illegal to me. I'm starting to fill out a protest form already. R4 leads 85.3-70.5.
4:22 p.m.
Turns out Marshall is ok. Better than ok in fact, seeing as he comes back from the injury to score 20 points and solidify a win for me this week. Good old Philip Rivers is facing off against the Charmin-soft Saints defense and I already have a 10-point lead. My opponent is clearly cowering out in his Hawaii home as I've left him about 10 unanswered calls and text messages unfit for print that graphically detail how much better my team is than his. Anyway, I don't want to cut the day short, so I'll write down my observations from the Sunday night Saints-Chargers game.
6:03 p.m.
One of my favorite sports writers, Bill Simmons, has dubbed the 2012 version of Peyton Manning "Noodle Arm," which makes me wonder why Philip Rivers doesn't have a nickname yet. Every pass he throws come out in a weird sidearm/shotput/slapping motion. I think I'll go with "Old Slappy." Slappy tosses two TDs, I  put my hands up in my best referee impression, and Sasha wrinkles her nose–there's no AC in the newsroom on Sundays.
I mutter something about the stench of winning and put on a fresh coat of deodorant. R4 leads 103.5-87.4.
8:20 p.m.
After dominating most of this game, San Diego falls behind 24-31 with three minutes left. My lead has expanded to near 30 points, but fantasy owners are like broken saltshakers in the way we love to pile it on.
It's not looking good for Slappy though as the Chargers get called for back to back pass interference and holding calls and is staring down the barrel of a 3rd and 37. But wait! Plot twists abound! A Saint defensive lineman gets called for illegal hands to the face! Do Chargers have new chance??
No they don't. Since Chargers left tackle Jared Gaither seems to think that mobility isn't all that important to block a 250-pound defensive lineman that runs the 40-yard-dash in 4.5 seconds, he stays in a play after spraining his ankle. Saints defensive lineman Martez Wilson meets up with Slappy Rivers for a sack and forces a fumble that puts this one to bed.  After basking in the glow of victory, I realize that I have three more stories to write, I'm all alone in a newsroom on a Sunday and I have to take the bus home.
Maybe that's why they call it fantasy football. At least in the fantasy world, I get to be a winner for a day.
Final score: R4 wins 130.4-99.4 (due to stat corrections)
---
---