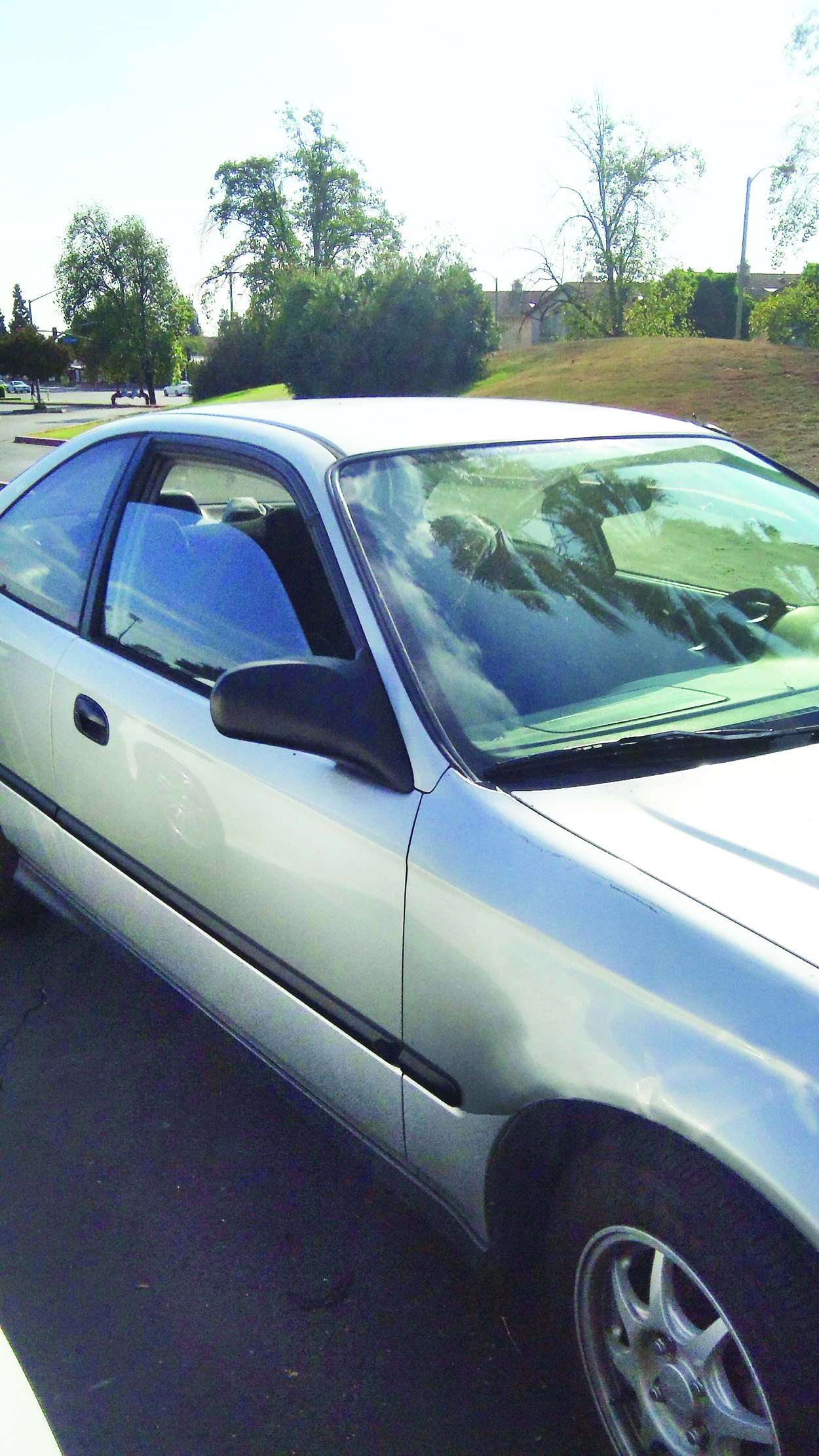 ---
The numbers of vehicle thefts and burglaries reported in the past month surpass the average amount of vehicle thefts and burglaries in a year. Last year five vehicle thefts occurred on campus.

According to Citrus' annual crime log, crime rates have been decreasing since 2009, when seven vehicle thefts occurred.

The recent increase in thefts have prompted the Campus Safety Department to send out alerts urging students to properly secure vehicles, keep all valuables in the trunk, use anti-theft devices and report any suspicious activities to Campus Safety.

In addition, Campus Safety employs part-time officers whose duties include patrolling the student lots. The officers must report car that have windows rolled down, doors unlocked or valuables visible to their supervisors.

Negligent behavior may lead to crimes of opportunity. An unlocked car creates an opportunity for thieves. Interim supervisor of Campus Safety, Benjamin Macias, says that while crimes of opportunity occur, violent crime is virtually non-existent.

"With a campus measuring 104 acres, 12-14 thousand students per semester, nearly 900 employees, plus the numerous visitors that visit campus on a daily basis, coupled with all of their vehicles; I believe Campus Safety does an outstanding job of providing safety and security for all the aforementioned," Macias said.

"Although it is a tall task, we at Campus Safety enjoy what we do and working together with the community."

Also alarming is the vehicle thefts at Citrus seem to be following the pattern of vehicle thefts throughout the nation.

According to the National Insurance Crime Bureau, the 1995 Honda Civic has continually been stolen more often than any other car in America. One 1993 Honda Civic and one 1995 Honda Civic have been burglarized while parked in a Citrus student lot.
 The Honda Accord is second on the NICB's list and the Acura Integra is sixth. Both a Honda Accord and an Acura Integra have been reported stolen.

According to automotive technology instructor Dave Brown there is a reason that those models are targeted.

"Those cars have more appeal to thieves," he said, "They are both easy to break into and easy to take apart."

Students are advised to take precautions and report suspicious activity by calling Campus Safety at (626) 914-8611. The Glendora Police Department can be reached at (626) 914-8250.

Citrus College has recently seen a rise in car thefts and burglaries in the past month. Two vehicles have been reported stolen and three burglarized in the past month.
---
---