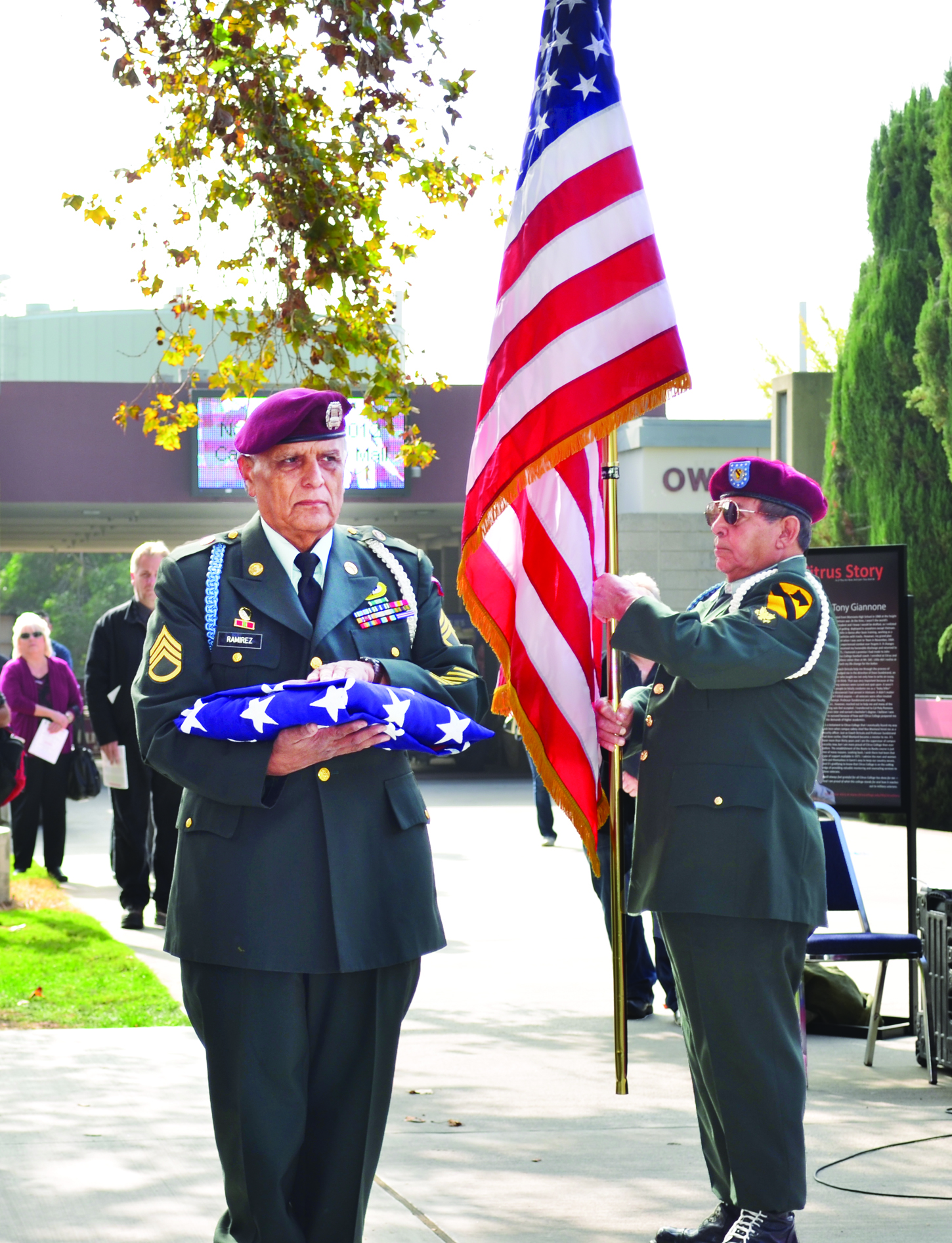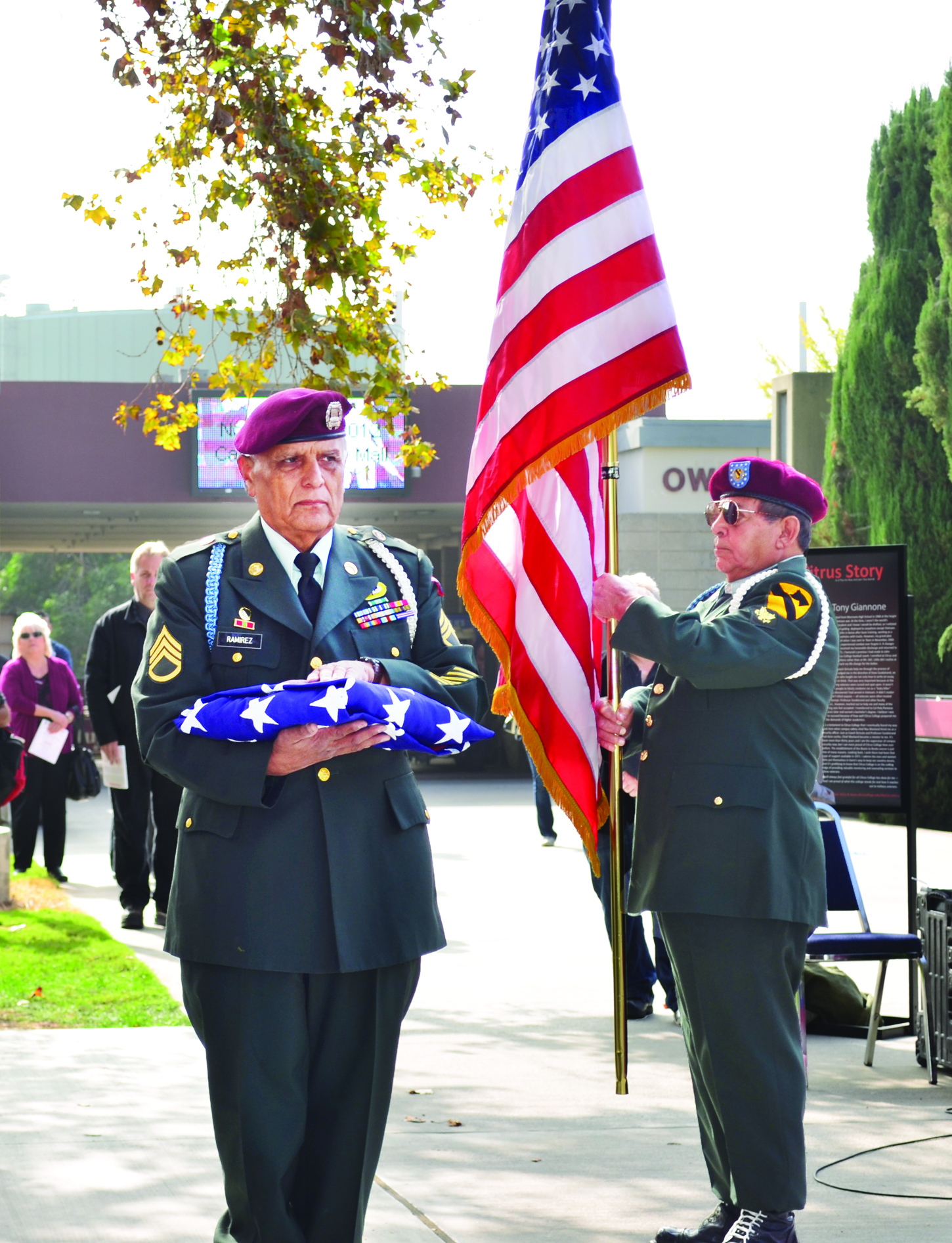 ---
Citrus College and Azusa Pacific University partnered for the 7th Annual "Saluting Our Veterans" appreciation celebration held on campus Nov. 1.

Gladstone High School's band and drill team provided music and entertainment while participants gathered in the quad prior to the celebration.

Alumni keynote speakers and veterans, Chris Mellard and Steven O'Hara hosted. Representatives from APU, elected officials and community leaders, members of Citrus College Veterans Network and members of the Board of Trustees were all in attendance to enjoy the day's festivities.

Geraldine M. Perri, Ph.D, Superintendent/ President welcomed all attendees and Dean of Students Martha McDonald presented commendations to four honorees. McDonald herself is a veteran of the Marine Corps.

In her welcome, Perri also acknowledged the donations, accolades and honors Citrus College has received over the past six years the school efforts for its veterans. Special mention was given to the fact that for three years in a row Citrus College has been named a Military Friendly School by GI Jobs Magazine.

"This designation ranks Citrus College among the top 15 percent of all higher education institutions in the nation providing services to veterans," Perri said.

"Now we answer the call to serve those who served us so proudly."

A flag was then presented for the soldiers who were never given a proper military funeral, followed by a 21-gun salute by the American Veterans Honor Guard while they played "Taps".

The flag was presented to and accepted by the Citrus College Veteran's Center.

Citrus College honored community veterans from Azusa Pacific University, Vicken "Vic" A. Bezjian, Elizabeth Saucedo from Glendora, James Woolen of Citrus College and Johnny Granados from Azusa at the celebration.

Artwork, created by students,  memorializing deceased military members was proudly displayed through the campus mall.

While over looking the display, Granados, a 92 year-old Army veteran said "It makes me proud for the simple reason that our people are still showing appreciation for what we did in the second World War."

Granados, the Azusa honoree was in attendance with his family. His son, Tony, daughter-in-law  Tammy, granddaughter Nina and nephew Robert Granados were all present during the award ceremony.

"The Star Spangled Banner" was sung by the band Nightshift and the festivities were concluded.

"I was so happy to be here. I felt so patriotic, it brought tears to my eyes," said 18 year-old fine arts major Jamie Hernandez.

Students, staff and members of the local community gathered to recognize those who willingly put their lives at risk serving in our country's military – our veterans.
---
---