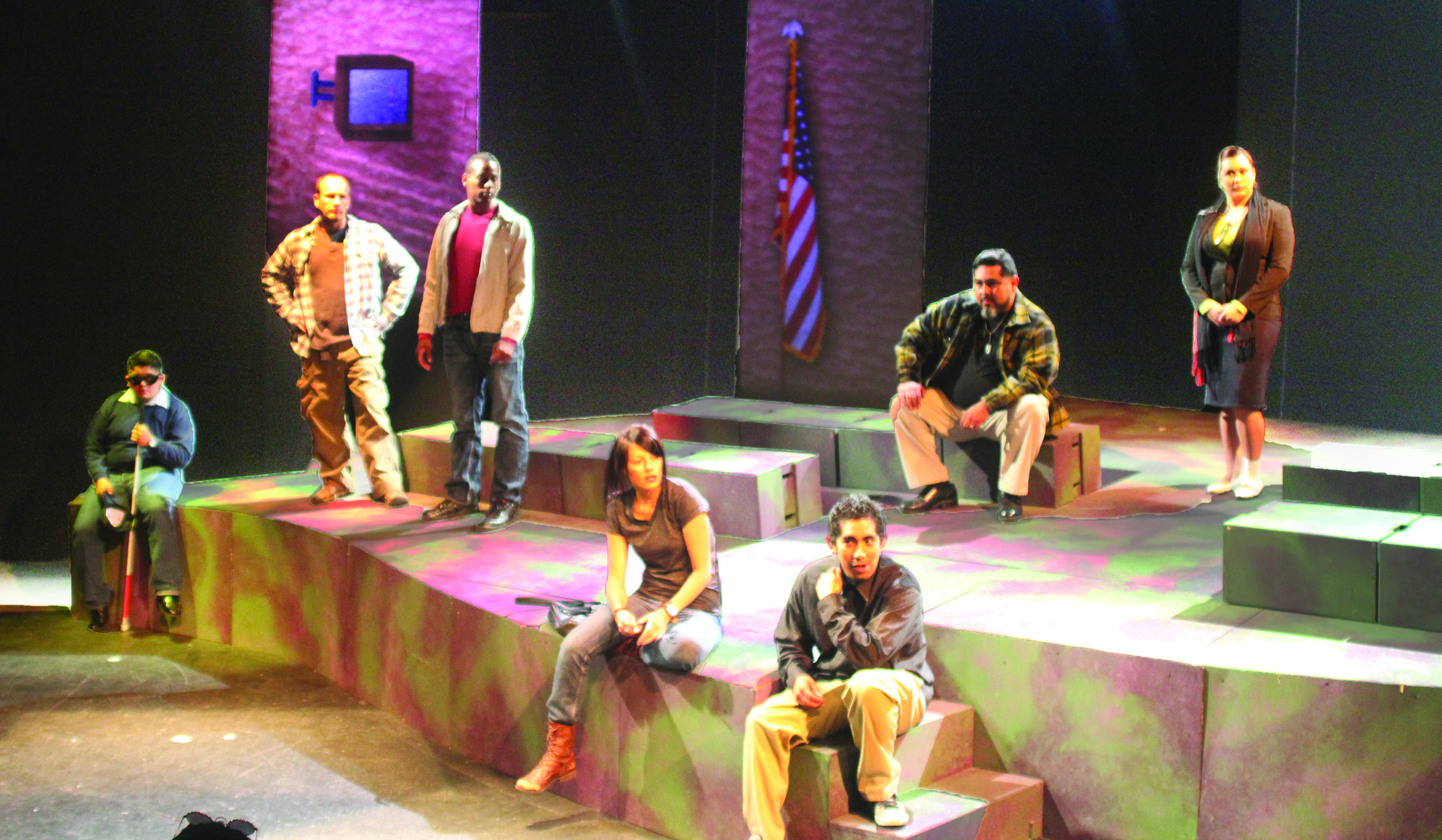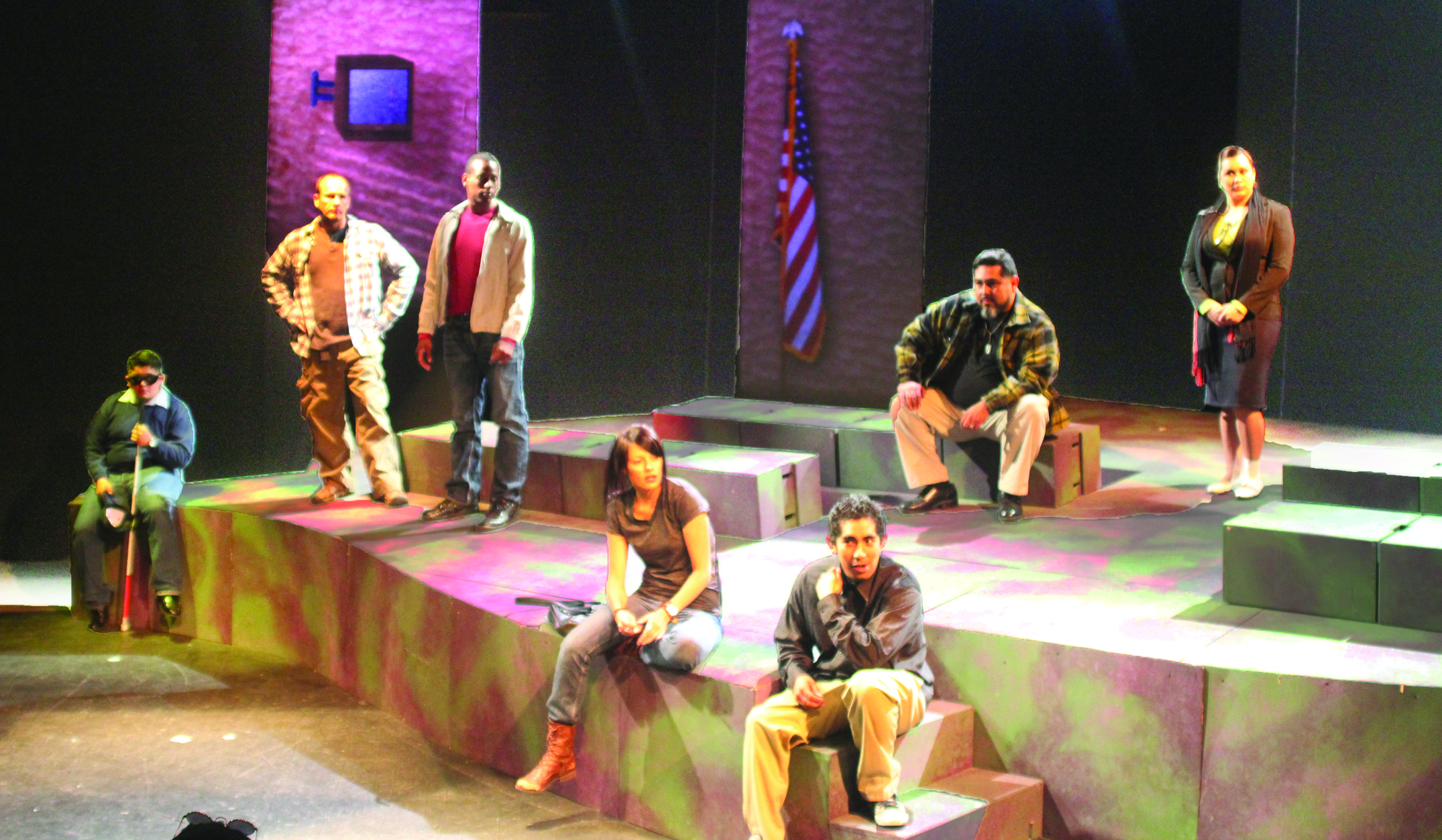 ---
Written and co-directed by Citrus College history professor Bruce Solheim, the play is scheduled for five performances in the Little Theatre.

Chronicling the life of Solheim's friend Carl Furgeson, the play explores the hardships experienced by veterans both during and after their military service, as well as issues of post-traumatic stress disorder and intolerance towards gays and lesbians.

The cast features six veterans, one of whom is an actual recipient of a Bronze Star.

The Bronze Star is awarded to soldiers who have distinguished themselves from fellow soldiers by accomplishing brave and praiseworthy services or achievements.

Frank Chavez, a 63-year-old U.S. Army veteran of El Monte, mentioned his Bronze Star to Solheim, who suggested he try out for the play.

"Our unit completed many missions and in return the battalion commander put us in for a unit citation," said Chavez. "Our captain said no, no these men deserve a higher level of recognition and he put [us] all in for the Bronze Star."

Chavez plays Old Jenkins, who appears in the second part of the play as the arch-enemy of protagonist Carl.

His experience as a decorated Army veteran has allowed him to advise student actors who have not served in the military on how to portray a soldier.

"[The veterans] not only provide technical expertise on certain aspects of combat and military life, they offer freely of their time to help the other actors understand the psychological and emotional aspects of war," Solheim said.

To help the actors get into character, ex-Marine Anthony Vidales, a 27-year-old psychology major, had fellow actors in his command as he re-enacted a drill with jumping jacks, push-ups and sit-ups.

Vidales, who plays the younger version of Sergeant Jenkins, served in Iraq. He said he hopes the play will teach the audience about heroism.

"I want the audience to realize that no matter if gay, straight, black or white, a hero is still a hero," Vidales said.

The plot of the play spans from Vietnam to the ongoing war on terror and explains the changes of policies regarding gays in the army.

Solheim, who served in the Army in the late 1970s, knew gay military personnel who were kicked out though they "were good, decent, hard-working soldiers."

Another controversy presented in the play, PTSD, is meant to present the debt owed by Americans to veterans.

"Our soldiers bring the trauma of war home with them," Solheim said, "and we have to help them transition to healthy and productive civilian lives."

The Bronze Star debuts Nov. 9 at 8 p.m. in the Little Theatre. Performances are also scheduled for Nov. 10, 16 and 17 at 8 p.m. and Nov. 11 at 2 p.m.

Tickets can be purchased online at http://tickets.haughpac.com or at the box office window for $10 by students, seniors and military or $12 full price.

Rehearsals have begun for production of "The Bronze Star," based on a true story of a gay Vietnam War veteran.
---
---