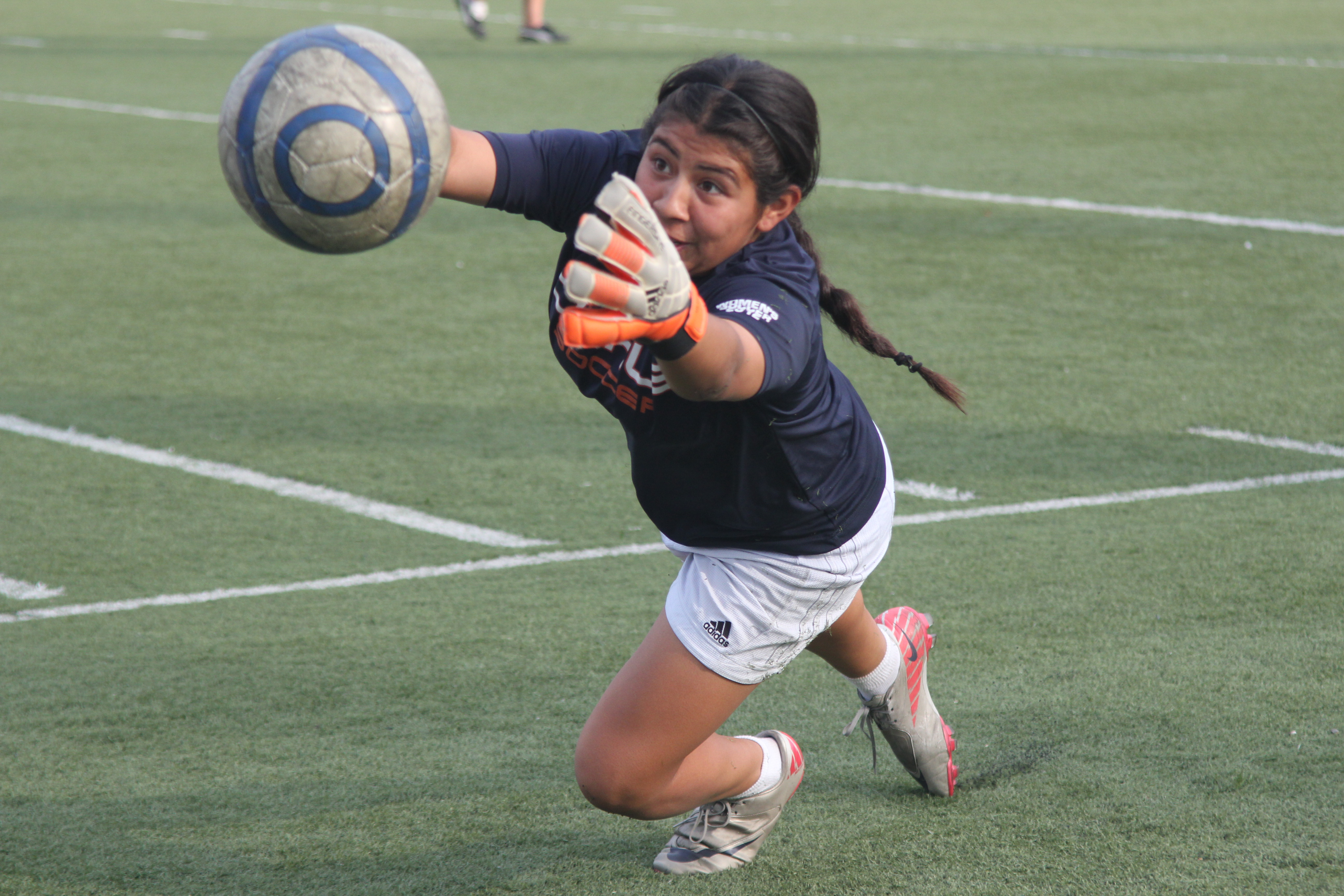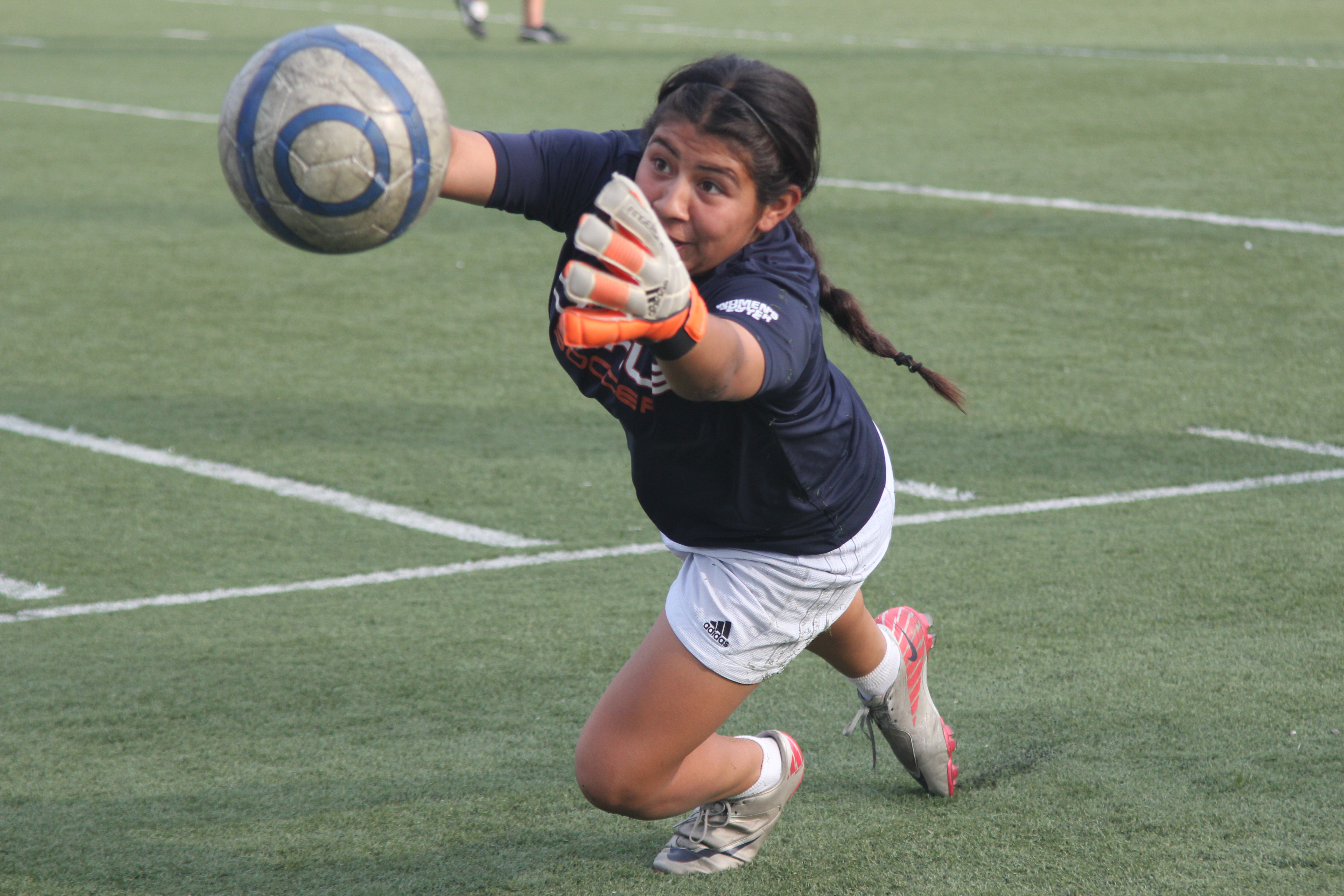 ---
Alyssa Lozano, 19, graduated in 2011 from Sierra Vista High School in Baldwin Park. She played varsity soccer throughout her four years there.

Standing 5-feet-3-inches, Lozano assumes the goalkeeper position for women's soccer team at Citrus College.

The soccer team currently has an overall record of 15-3-2 and a conference record of 9-1-0.

"My favorite part about soccer is that it allows you to kind of create a new family and meet a group of people that you want to get to know, you want to get to trust," Lozano said.

Nicknamed 'Freshman,' Lozano was an inspiration to the team.

"She is one of the few players I can say was a natural born leader," said her former coach Steve Jimenez.

When she made the Sierra Vista team as a ninth grader, she was the only goalie so far to do that, Jimenez said.

"As goal keepers, we are the last line of defense," Lozano said. "Standing in the back, we can tell where the team is going wrong, what needs to get better, or yell out to them to go for the shot, if they still have time," she said.

"Without a goalkeeper, the game would be more difficult."

Lozano said that playing soccer has made her a better person.

"Soccer teaches a person how to have character," she said. "There are times in the game where you get frustrated, and you just want to scream or hit a girl because she hit you. But you have to keep your composure and relax, continue to play hard, to play smart."

During the 2011 Citrus soccer season Lozano started all 20 games. She recorded 123 saves, has allowed an average of 1.44 goals a game and has notched five shutouts.

In 2010, when she was a junior in high school, her team won the California Interscholastic Federation Soccer Championship for Division 7. It was Lozano, the goalkeeper, who blocked what could have won the championship for their opponents.

"All of the hard work we put in, it was phenomenal," Lozano said. "We worked together and pulled off a great win that nobody thought we could get."

In their honor, the Sierra Vista High School women's soccer team photo went up on a billboard along the 10 Freeway near Baldwin Park.

Lozano has been coaching goalies from her former high school for the past two years. She also coaches the goalie from a Baldwin Park youth club.

Lozano is planning to transfer to Cal State Los Angeles after the spring 2013 semester. With criminal justice as her career choice, she aspires to be a correctional officer in a juvenile detention center.

"I value the fact that she manages to always be here for me, through whatever, even if she is super busy," said Lozano's close friend Hannah Bell. "She is trustworthy, responsible, independent, smart and most definitely strong."

It's been a good season for the women's soccer team, largely thanks to the team's goalkeeper.
---
---