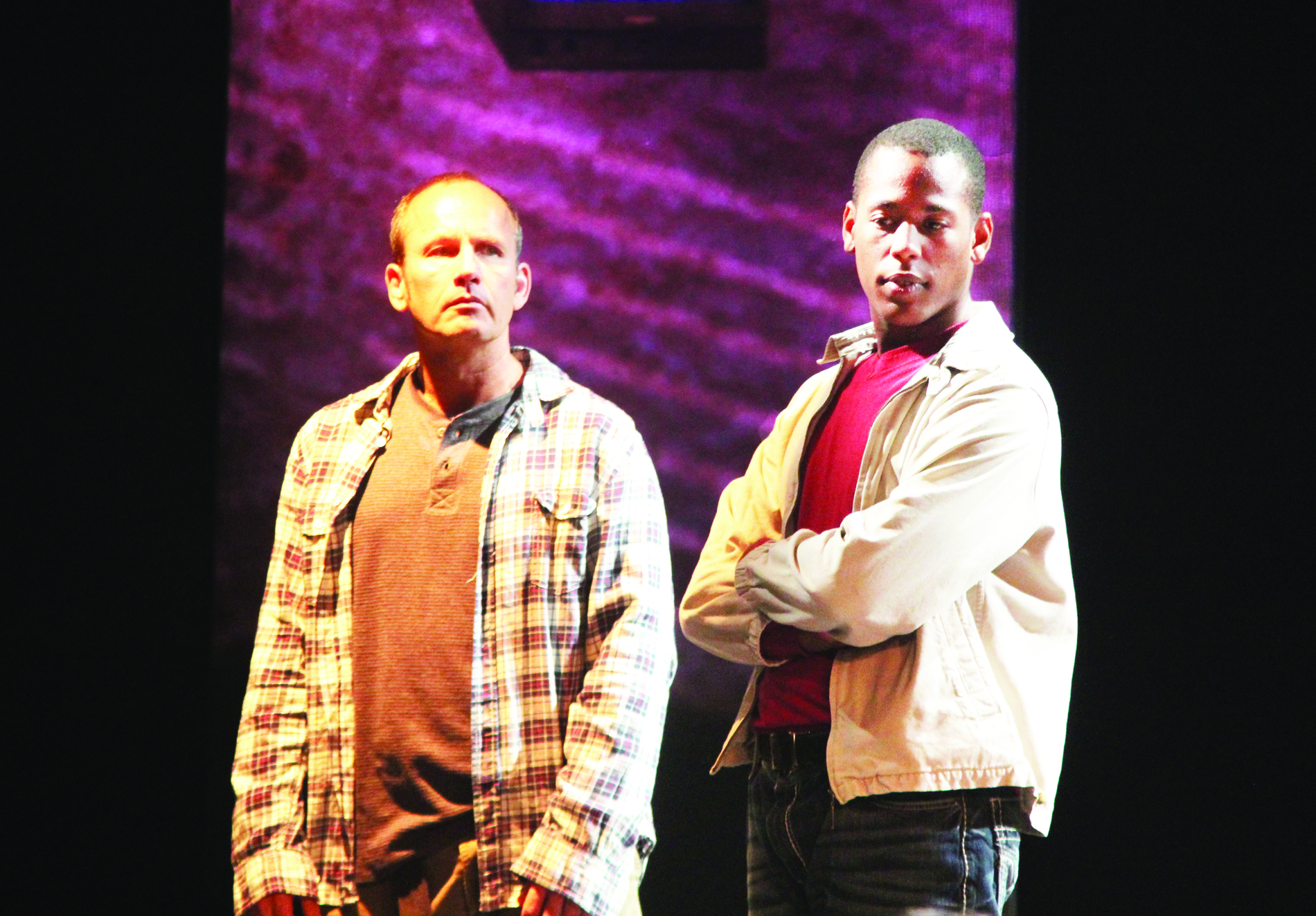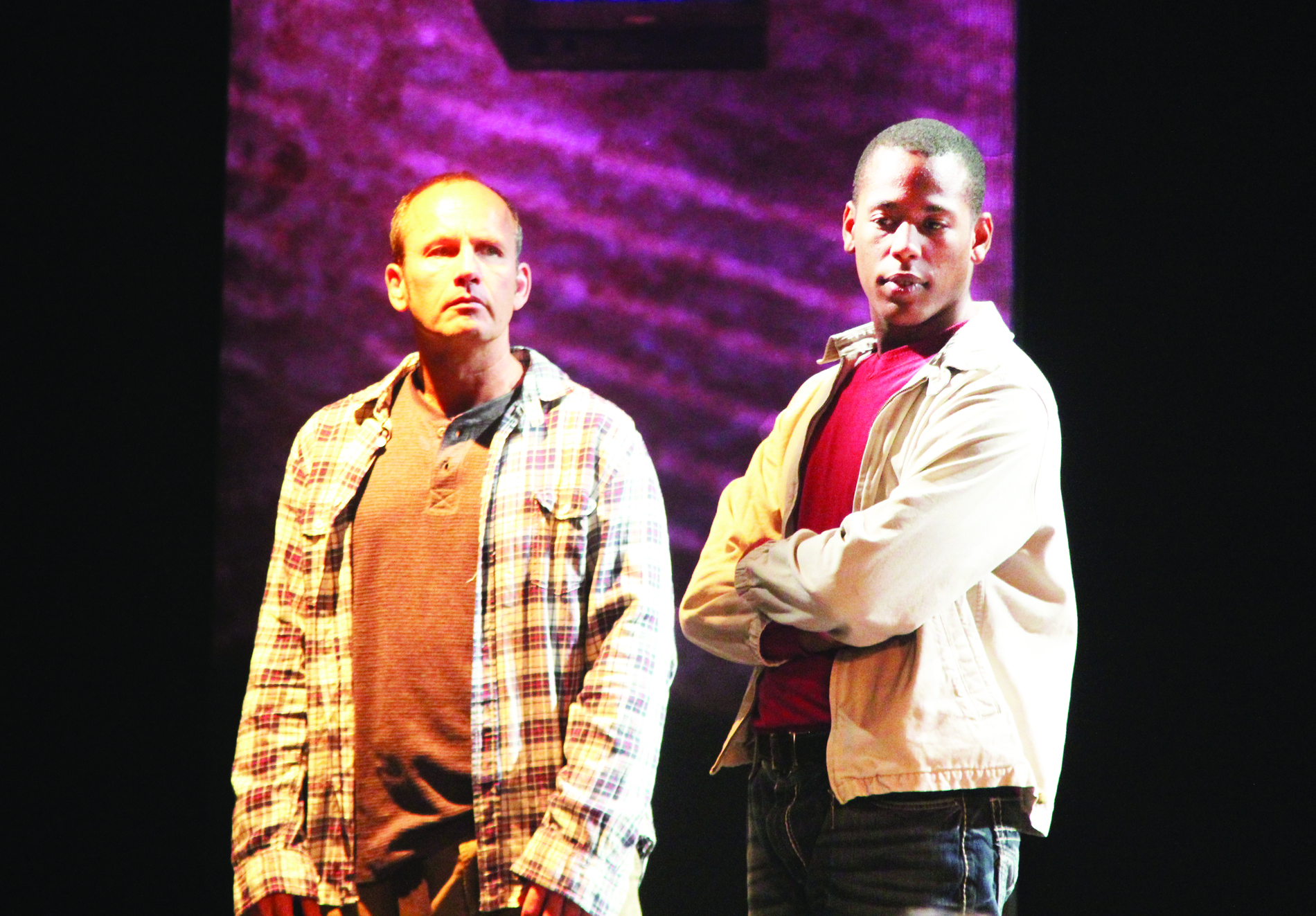 ---
The playwrights have created a split narrative that seesaws between the protagonists military service in Vietnam to his return home to southern California. He eventually seeks out help at a Veterans Center in East Los Angeles after his experiences with post-traumatic stress disorder become too much for him to handle alone.

Weiss casts a talented mix of professional and student actors.  Nicholas Murphy, 19, a Citrus College theatre arts major, plays the youthful version of soldier Carl Eliason. Jon Maher, a member of SAG-AFTRA, plays same man as the older veteran.

Each delivers interpretations of their characters with honesty and fervor. Weiss does a fabulous job directing so that the audience emphasizes with Eliason's emotional journey.

At one point, the play focuses on Eliason's struggle to become the leader he believes his country and family want him to be while trying to suppress his individuality as a gay man.

The lighting creates contrasts with bright lighting that focuses directly on each veteran in scenes at center stage, helping the cast translate how dark the inner struggles of the human psyche can be.

As the story progresses, the play addresses the obvious pains of PTSD.  Eilason is trying to fit into 1960s military, which is intolerant of homosexuals. The self-destructive behaviors of alcoholism and sexual encounters act as covers for the psychological conflicts Eliason experiences.

The varying personalities of the soldiers themselves communicate the sense of having known such men, in the military or not.

The boisterous, egotistical jargon the soldiers exchange as their time in Vietnam passes, and Eliason's verbal efforts to blend in, can be heard on any street or in any bar where men gather and horse around.

The scene in which Eliason's mother discovers that her son is gay is intense. She reacts with anger and disgust, disowning him with shame that is painfully delivered as she slaps his face.

The wounded warriors from various conflicts struggle to help one another at the East LA Veterans Center, but Eliason cannot seem to let go of his demons.  Max, a young gay man, tries to lovingly bring Eliason to understand that gays in the military no longer have to be afraid.

Despite the young veteran's efforts, Eliason continues to drink and spiral out of control.

The sadness of each cast member is expertly played out as they watch Eliason's sinking further into despair.

If the script has one weakness, it is the ending.  The audience needs more detail to understand the adjustments of post-military life.

However, the play succeeded in communicating on several levels the damage wrought by society's intolerance against gays and the long-term consequences of war on military veterans.

The Bronze Star," a play co-authored by Citrus professors Bruce Olav Solheim and Neil H. Weiss, is a rare look at the inner struggles of a Vietnam veteran who is gay.
---
---