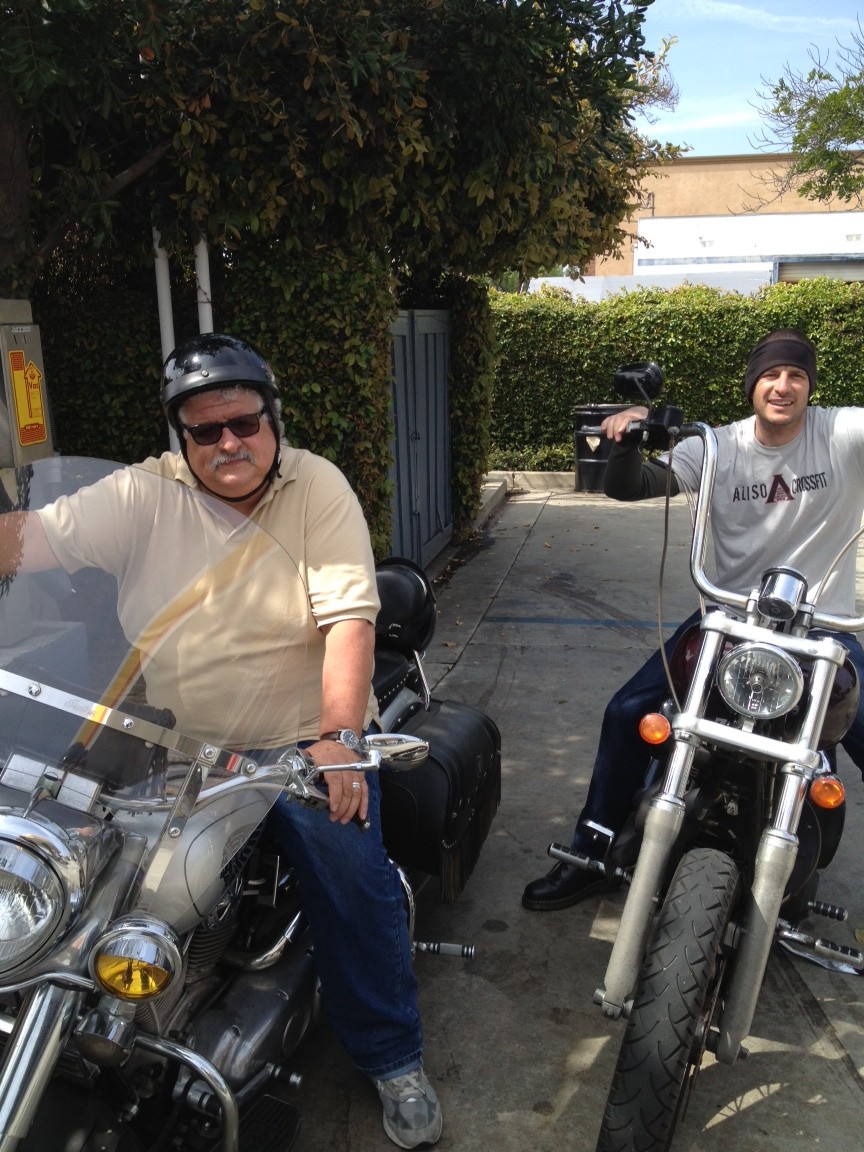 ---
The "fifth Wild Hog"  cruised north on his Indian Harley up the Pacific Coast into the sunset en route to Bishop last summer. He rode with the knowledge of a successful career spent at Citrus, and as a long time valuable member of the community.
Mike Hurtado, Ed.D., of social and behavioral sciences, is retiring at the end of the fall 2012 semester. His journey at Citrus began 47 years ago where he was hired as a student worker.
It's also at Citrus where he was diagnosed with severe dyslexia.
"I flunked out of high school, fortunately, the professors and counselors helped me graduate," remembers Hurtado.
In the late '60s, there was no FAFSA. Items such as text books and food vouchers required work.
"I remember sweeping the gym for meal tickets," Hurtado said.
Hurtado went on to earn a bachelors and masters degree in behavioral science from the University of La Verne. Afterward, he received his doctorate in Educational Psychology from Brigham Young University.
Hurtado was hired as a psychology and sociology professor in 1973. Sam Lee, dean of language arts and foreign languages, has a theory about his colleagues' lengthy tenure.
"He's got a target for students; anyway to make them succeed," Lee said.
Hurtado won Teacher of the Year four times at Citrus College, evidence of his incredible ability to zero in on the needs of the thousands of students he's taught.
He is a recipient of numerous awards including the California Medal of Valor, four Lifesaving medals and Reserve Officer of the year in 1989.
One word that describes Hurtado is modest. During the interview, he repeatedly thanked the staff in his department for their hard work.
"Working with the faculty has been a blessing," Hurtado said. It comes as no surprise when he says," Citrus is an extension of my family".
Fellow motorcycle rider Eric Rabitoy, Ed.D., of physical sciences said that his friend has left a legacy.
"In his long career he has done everything he could do to make a positive impact on his students and the community," Lee said.
Hurtado is the father of three children: Joshua, Isaac and Emma. His retirement plans include spending more time with his wife Diane, riding his motorcycle and going to church.
"The best memories of my dad are him picking me up from school blaring Tom Petty and Credence Clearwater," Emma said. The pre-nursing major always loved her friend's reaction.
"The pipes blasted and everyone at my private catholic school scoffed at him and hated it but that made him laugh even more."
Hurtado will have more free time being the "wild hog" riding his Indian Harley around the country. Speeding on the highway, Hurtado looks at his rearview mirror and views the life he is has fulfilled at Citrus College.
---
---