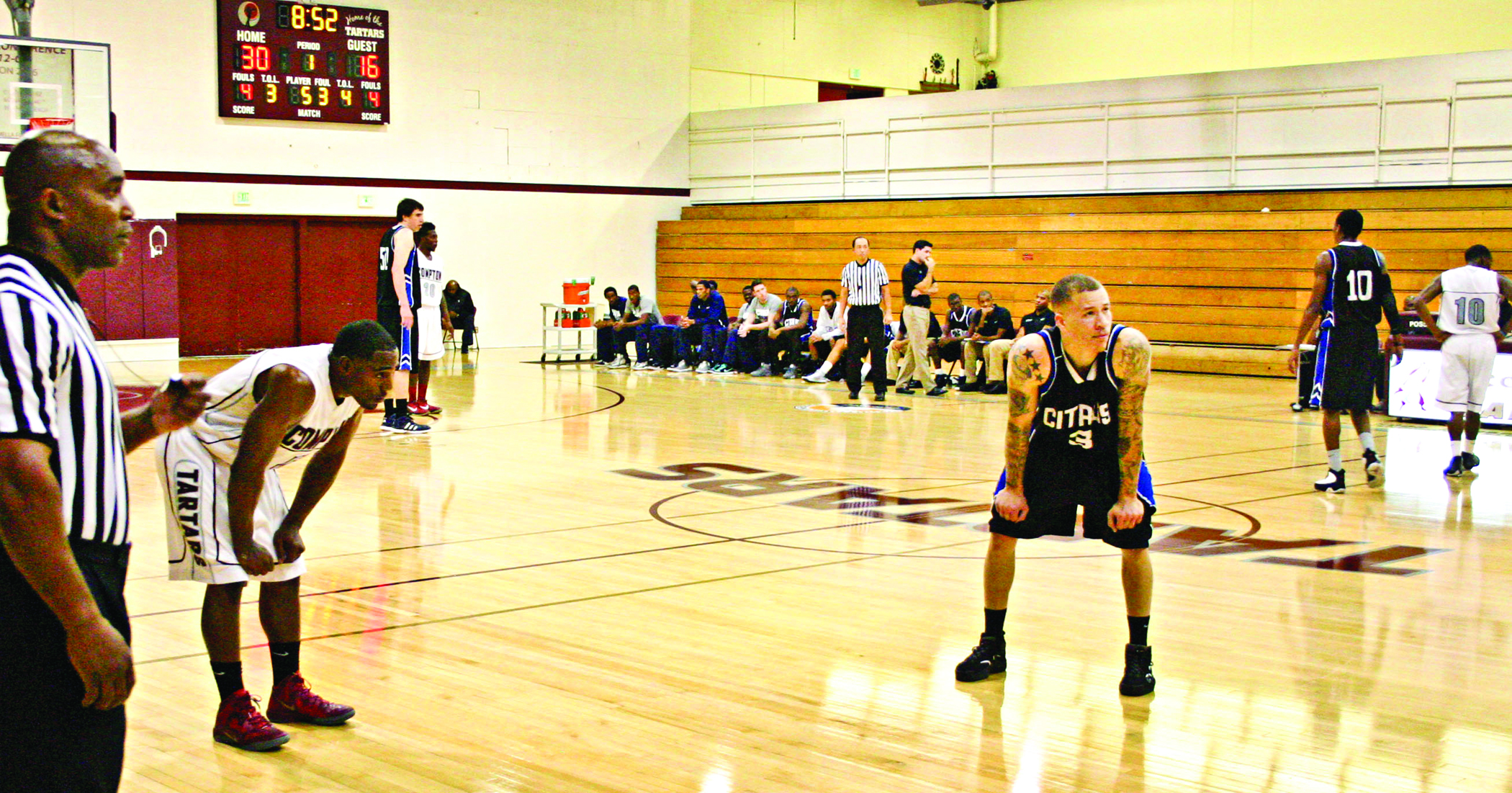 ---
Seems normal enough, but what's interesting about this scenario is the fact that this isn't Carter's mom.

The mom, who chose to stay anonymous for the fact that her son was "not playing very well [that night]," credits the team's success and first half comeback during that particular game, to the leadership and aggressive nature of #3's game.

"I really like his play," she said. "Boy, can he jump."

A West Covina High School graduate, Citrus College sophomore Carter plays guard for the Owls men's basketball team. Carter, who's a third year team member, is Citrus' third leading scorer and leads the team in steals. This is perhaps the basis for the praise paid to him by head coach Chris Victor.

"Kerry means a lot to this team. He's a great defender and very talented on offense, but above all else, the intangibles are what set him apart," said Victor. Those skills being his toughness and leadership.

Carter's success should be attributed to his winning spirit.

"Winning is a state of mind that never rests… There are no breaks and no time off," Carter has said.Carter has been team captain for both of the seasons that he's played.

What does Kerry like most about the Citrus basketball program? "The attention to detail," he said. He is well aware of the importance of his team and says that "no one man is unbeatable but together we can become unbeatable."

Carter's qualities have an effect on most of his team. Similar to Carter's start on the team, current red-shirt freshmen, Jordan Jefferson and Darrick Arnold now relish the opportunity to learn from him. "He knows how to keep everyone together," Jefferson said. "He's a great vocal leader."

In his final year playing for Citrus, Carter will undoubtedly strive to make the most of his time here. For his final two years of eligibility, Carter has verbally committed to play for the Cal State Fullerton Titans.

The next chance to check out Carter's inspiring play, as well as the rest of the men's basketball squad, will be at the Riverside Holiday Basketball Tournament, from Dec. 4 through Dec. 8 at Riverside City College's Wheelock Gym.

"Go Kerry, Go, Go, Go…" screamed an Owl team mom from the stands of a men's basketball game. "See. Now that's what I'm talkin' about," she said as she nudged me to check out Kerry Carter's excellent defensive hustle for a loose ball during a recent game.
---
---