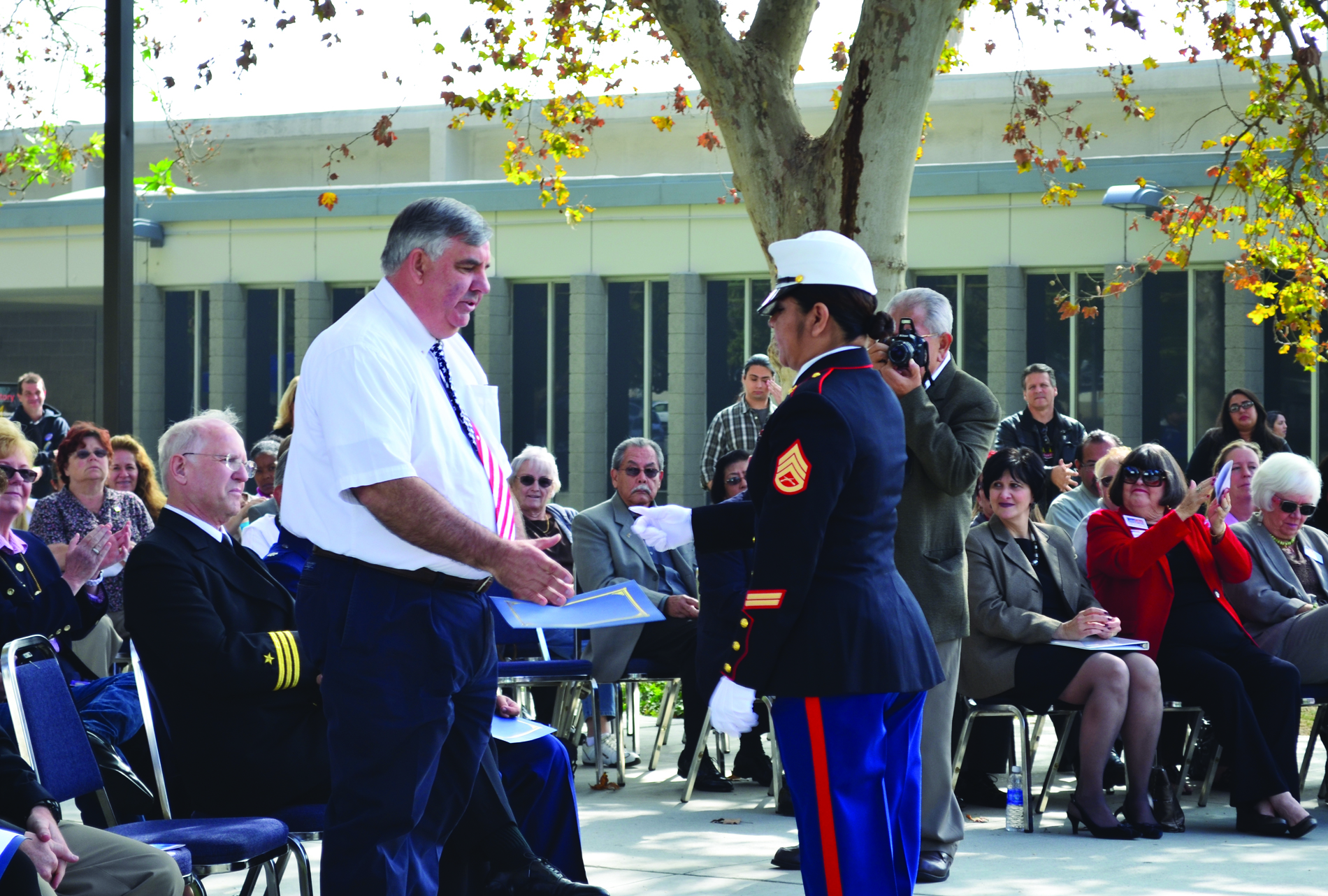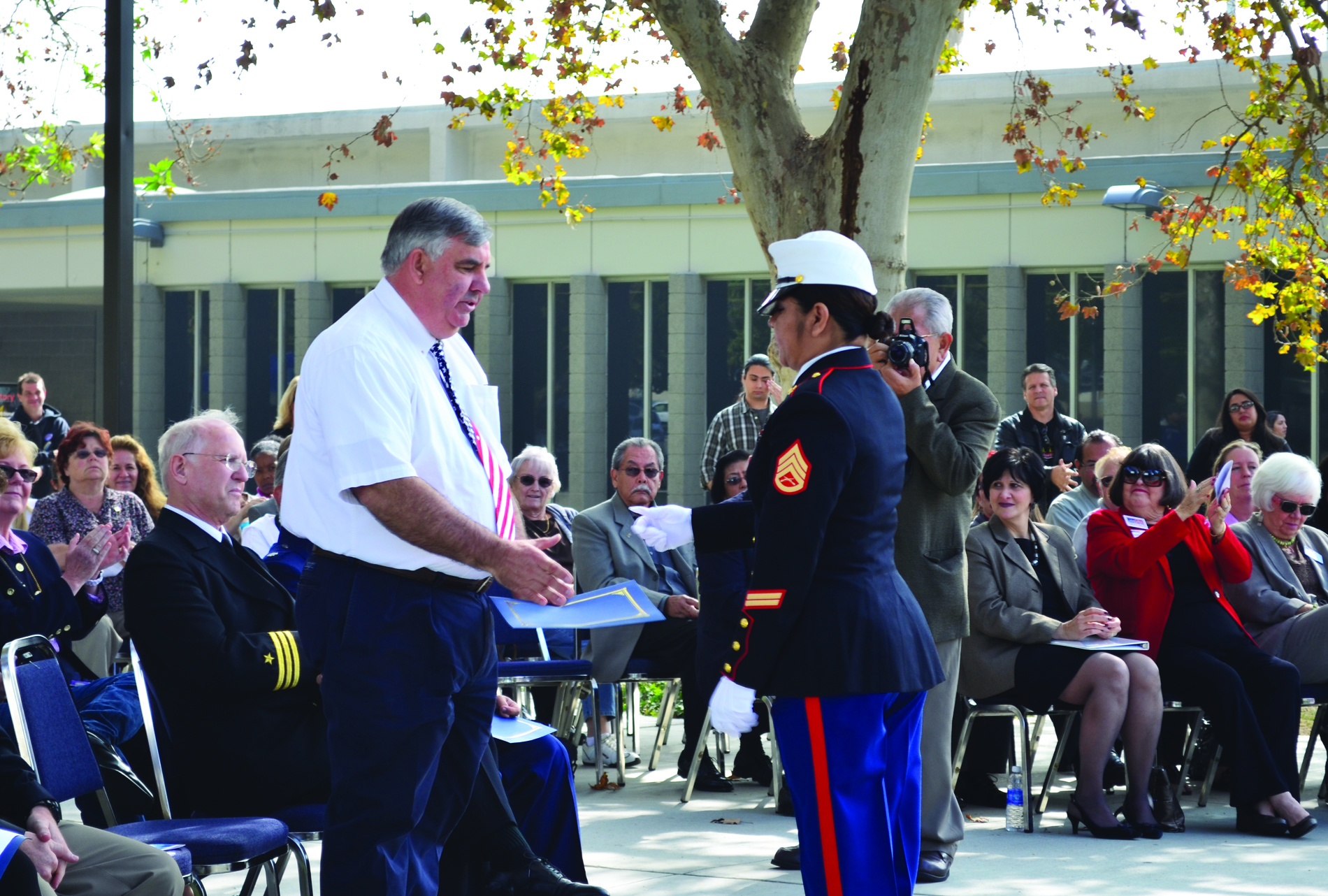 ---
Professor James Woolum, who teaches administration of justice, served in the United States Army for two years after he volunteered for military service in 1969. He did his basic training at Fort Ord, Calif.

"The military to me was a service to [my] country," Woolum said about his decision to join the military.

During the Vietnam War Woolum was deployed to the Dong Nai Province 20 miles east of Saigon at a post in Bien Hoa Air Base. He was assigned to the 199th Infantry Division and served in Vietnam for eight months.

Woolum was recognized for his service at the "Salute to Veterans" celebration assembly on Nov. 1 honoring those who served in the nation's military.

The remainder of his tour of duty was with the military police at Fort Knox, Ky. Four months later he was honorably discharged, when he returned home in 1971.

The Glendora Police Department offered him a position in 1971, which he accepted.

In 1974, he was promoted to sergeant (E5) and to lieutenant in 1982. He retired from the Glendora Police Department in 1999. Woolum said that he did not aspire to be promoted to captain because he preferred to work in the field as opposed to working in an office or cubicle.

He also was hired as a part-time instructor at Citrus College. He began teaching full-time after his retirement from the police force in 1999.

Woolum recalled a time he arrested two girls for stealing beer. For one of them he said it was a life-changing moment. The girl contacted him later saying that arrest was one of the most positive things that could have happened. She graduated from high school and went on to college.

Glendora Police Chief Rob Castro, who enrolled at Citrus College in 1984, said Woolum was his administration of justice professor.

"He was the person I looked up to to get advice," Castro said. He also described Woolum as a very helpful person.

Distance education coordinator Lari Lee Kirby described Woolum as a very community-oriented person serving the Citrus community as a professor and Glendora as a police officer.

"He's very serious about mentoring students," Kirby said.

His wife Carole is a reading aid for the Upland Unified School District. They have two children, James, an architect for HMC Architects, and Amy, a first grade teacher for the Ontario-Montclair Unified School District.

The faculty president of the Academic Senate has served his country in the military, his community as a Glendora police officer and Citrus College students as an instructor.
---
---