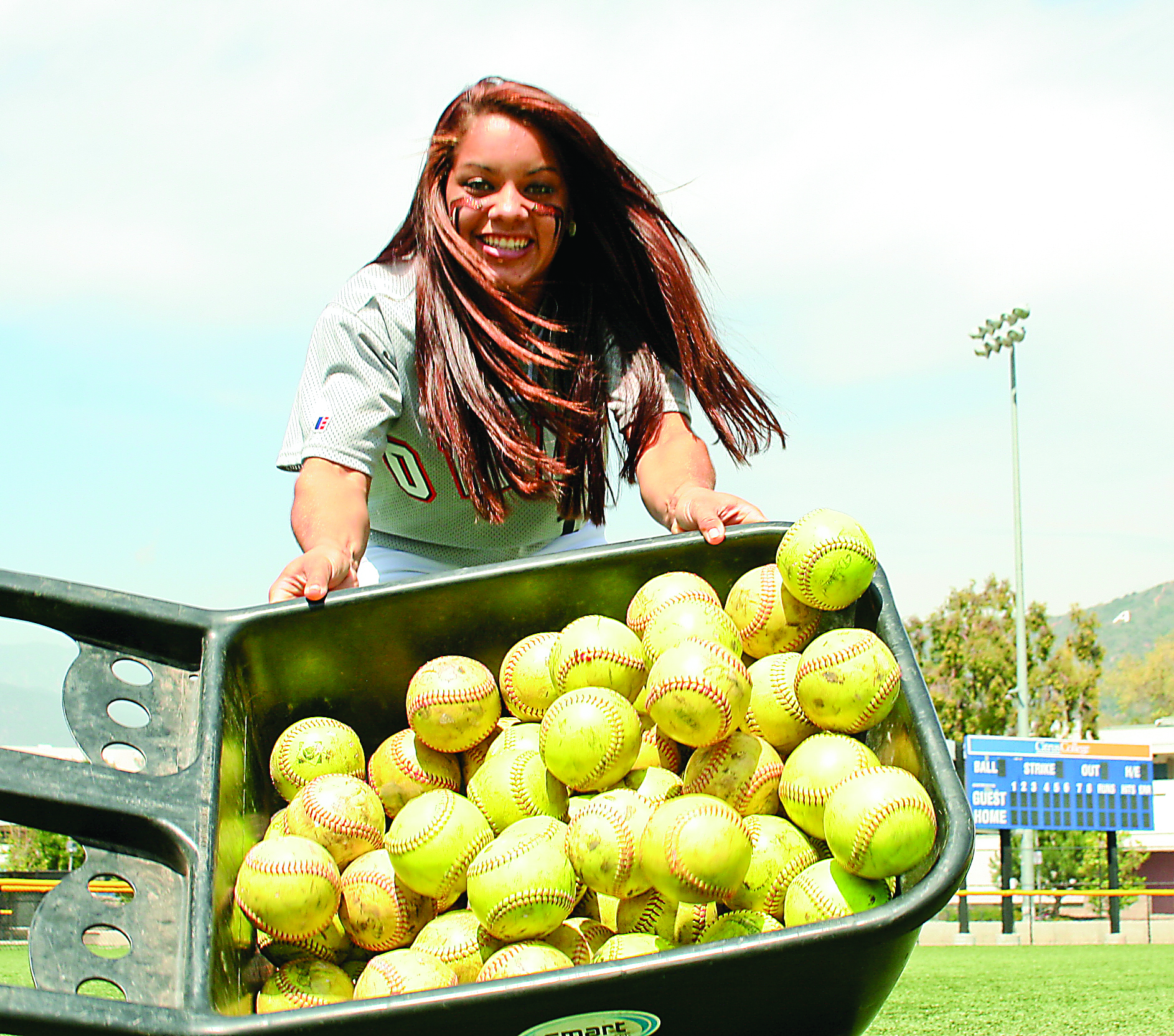 ---
It's no surprise. Opponents know that no matter how hard a ball is hit, no matter how choppy—if it starts traveling down the dirt of the third base line it won't make it to the grass of the outfield.

That real estate belongs to Bre Lockett, who keeps it locked down.

Lockett has been one of the stars of the Citrus softball team for the past two seasons. After helping lead her team to the first round California Community College Athletic Association playoffs in 2012, she was named to the All-Western State Conference Blue Division 2nd Team.

The accolades haven't stopped either. In February of this year, Lockett became the first player in Citrus program history to be named a 1st Team Academic All-American by the California Community College Fastpitch Coaches Association.

"I am super proud of her because of that," said head coach Jackie Boxley, who has lost her fair share of standout athletes to academic ineligibility in the past. "She's a great student as it is, but her commitment to it and her commitment to excellence has been the best part of it. She is just an awesome student."

For Lockett, balancing work and play comes naturally—after all, she's been doing it for most of her life.

"When I was younger I wasn't allowed to go outside until my homework was done, so that really inspired me to really focus, get it down and knock it out," Lockett said. "In high school I played travel softball while I did basketball and volleyball. I would go from practice to practice, get home at 8 p.m. and still try and fit time in for my homework. So it's kinda been with me: yeah you can go have fun if you want, but make sure your schoolwork is done, because that's what's going to take you down the road."

Though sport, academics and family all play a role in Lockett's life, the biggest impact comes from above. Before every at-bat, she takes a hop, points upward and draws a cross by the plate. If she strikes out? God's way of keeping her humble, Lockett says.

"When I have a slump I visit a scripture that I use, Phillipians 4:13, which is 'I can do all things through Christ, who strengthens me,'" Lockett said. "I started drawing a cross to remind me that no matter what, He's got me. I need to have faith, and without faith I'm not going to succeed. If I don't believe in myself, nobody else can."

"Jumping kind of just got me prepared," Lockett continued. "I tried going to bat without doing [the routine] and I just felt uncomfortable. Now I have to do it every pitch."

With the way she's batting, opposition pitchers wouldn't mind if Lockett took another break from the ritual. Her .407 batting average is good enough for the second-highest mark on the team, and she leads the Owls in stolen bases (6) and runners thrown out (42).

"She's a really dedicated team player, and always puts the team before herself," said 20-year-old outfielder Sara Moore. "She works very hard here on the fields as well as in her schoolwork and she is an inspiration to me."

Lockett's plans after Citrus College are to go to a four-year university, where she hopes to continue playing softball. She plans to major in kinesiology, but says she doesn't know what school she wants to attend.

Wherever she goes, her faith will come with her.

"Believing in Him is a start, but believing in Him also reminds me I need to believe in myself, because He didn't give me this talent just to go and be stupid out there," Lockett says. "It keeps me positive, and I try to share that positive energy with everyone around us."

When she's manning third base—the hot corner—she's constantly chattering and moving, body coiled like a snake ready to pounce on anything that gets too close. Here, the loud "plink" of aluminum bat connecting with leather ball is secondary to the solid "thwock" of ball finding leather glove.
---
---