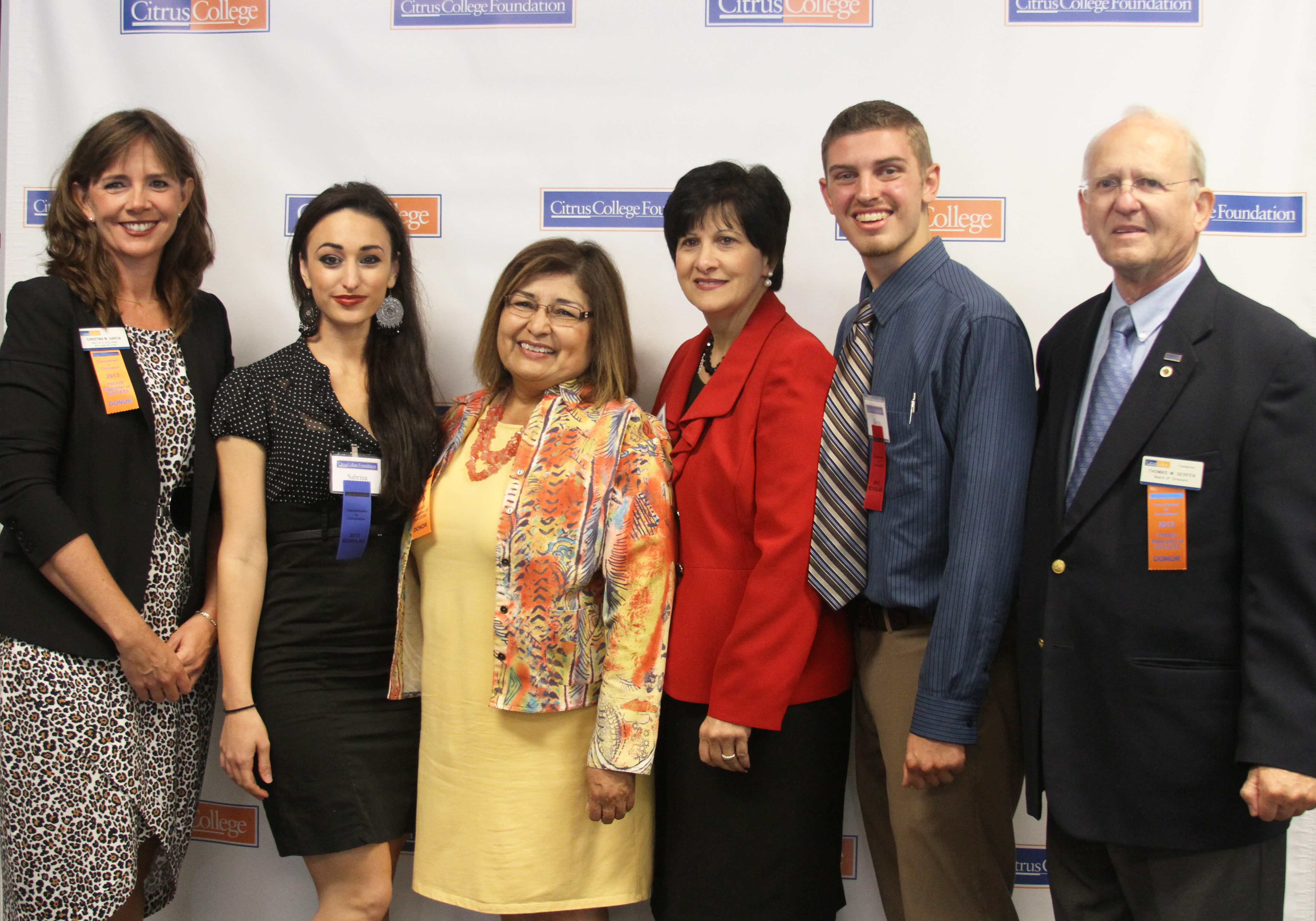 ---
This slideshow requires JavaScript.
Recipients, donors, friends and family members all gathered Aug. 15 at the fourth annual Scholarship Reception in the Campus Center to acknowledge 180 students and recognize the generosity of those who fund Citrus College scholarships.
$115,000 in scholarship money was awarded this year. $30,000 of it coming from seven new scholarships that the Citrus College Foundation received funds for over the past year.
The event is not simply about handing out money to college students, it is about sending a message through generations. Behind each scholarship that is created there is a story and a passion that drives it.
Thomas Gerfen, the president of the Citrus College Foundation, is not only an alumnus of Citrus College but also a retired faculty member, a Navy veteran and creator of a scholarship for veterans.
"My only sadness is that we can't give more, but one of the things that is of shinning light is that a couple of scholarship recipients come back and start scholarships themselves," Gerfen said.
The  Citrus College Foundation encourages Alumni to return and continue to create scholarships of their own.
Funding a continuous flow of scholarships for students is an ideal that was repeated throughout the event.
Lillian Sass, who sponsors the Bob Sass Foster/Kinship Scholarship, supports students that are in the foster care system. Sass was the first speaker at the event and gave an emotional message.
"We are not alone in our passions," Sass said. She then added that "The best role model is someone who completes an education."
Sabrina Rentschler, 24, was awarded the Institute for Training Leaders Mentorship Scholarship and shared her Citrus story. Her Citrus career had a rocky start, but Rentschler did a 180 and became a member of the honors program which she says gave her an immense amount of motivation: "I would become worthy of this," Rentschler remembers thinking.
The students who receive these scholarships are deemed to be hardworking and deserving. The selection process is not simple, its competitive no matter how few students may enter. Therefore those awarded these scholarships are honored.
Some recipients reactions ranged from smiles to tears of joy.
McVey Family Scholarship and ASCC Service Beyond Self Scholarship recipient Andrea Brycsak, 30, has spent five years at Citrus and will be graduating in June from the RN Program. "It's incredible what you can do when you put your mind to it," Brycsak said. "It's nice to come here and be recognized for the hard work."
There was no shortage of emotion. Proud parents sat in the audience and watched their children receive money that they earned by their own merit.
By 2014 the foundation hopes to add additional scholarships to benefit Citrus students.
---
---