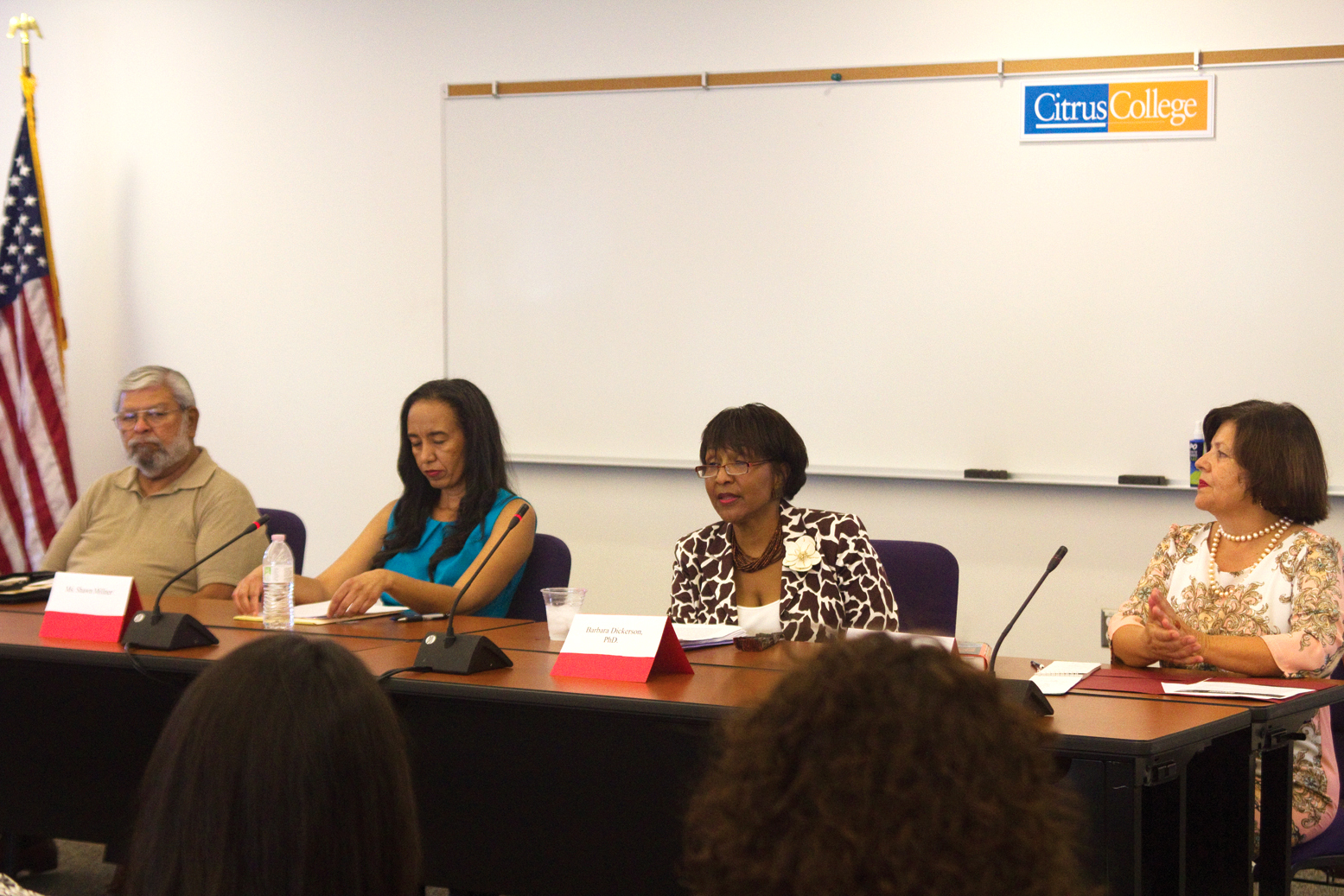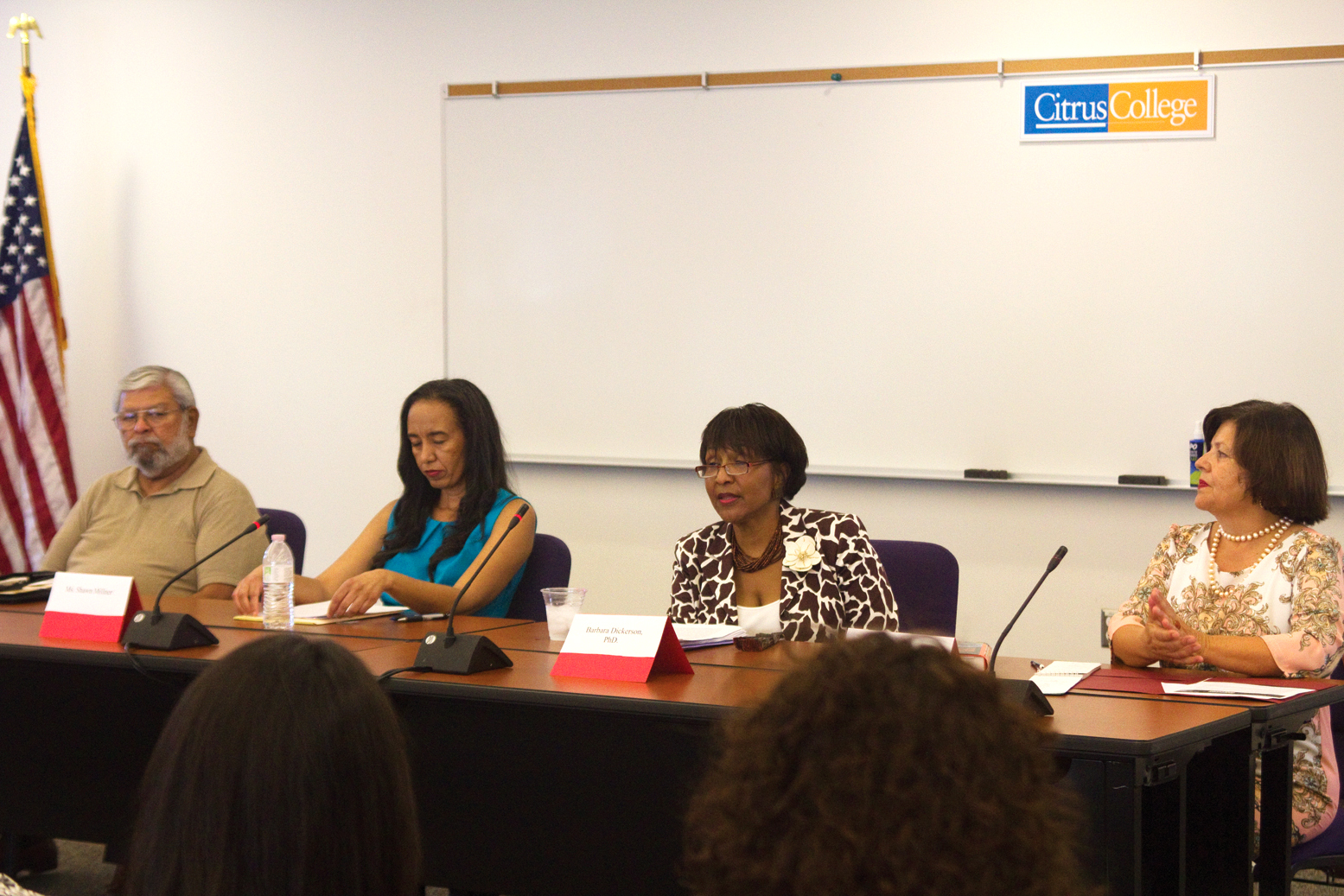 ---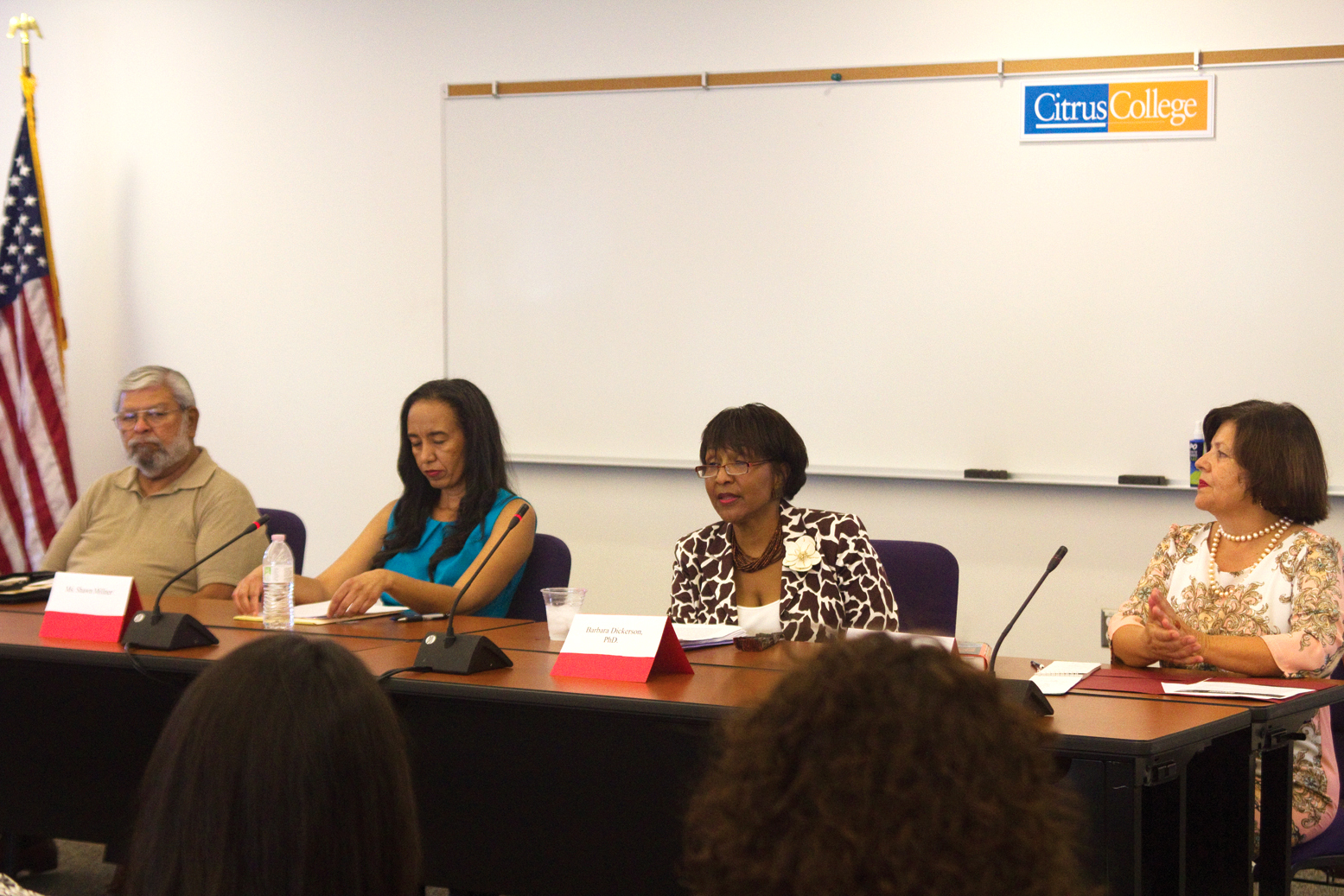 Candidates for the Area 1 seat on the Board of Trustees look to take advantage of controversy surrounding incumbent Gary Woods who was a no-show to the forum.
Cristina Cruz-Madrid, Barbara Dickerson, Shawn Millner and Lorenzo Rios are the candidates challenging current trustee Gary Woods.
Woods, who has served on the Board of Trustees since 1982, is being accused of living outside of his district.
Bruce Langford, Citrus College Faculty Association president and Candidates Forum moderator, opened the event by reading a statement from Woods that pointed out his 32 years experience on the board as well as his 42 years as an educator.
In his statement, Woods said that he did not receive any official notification of the forum taking place and that he found out via reporter the day prior.
John Fincher, past president of the CCFA, said otherwise.
"I personally mailed the invitation to his Azusa address," Fincher said, later noting that each candidate received notification via email as well.
Former Azusa Mayor Cruz-Madrid conveyed that "all of [the candidates] that are running are very well qualified and they will all do better than the incumbent." She said that she would bring leadership and a way of doing things differently.
Dickerson is vice president of the Azusa Unified School Board and executive director of Neighborhood Homework House.
"I have come to know the dreams, concerns, […] and fears of several of the families in Azusa," Dickerson said.
Millner, a member of the city's Planning Commission said that she feels strongly about helping her community grow.
"I knew that a decision not to run would be me admitting that the needs and representation of our community have been properly addressed, when in fact it has not for some time," Millner said.
Rios is a retired utility worker from Rancho Santiago Community College District in Santa Ana.
Rios' understanding of shared governance is that "the college leadership direct its resources to the students who are our primary concern."
Cruz-Madrid expressed her desire for a stronger leadership, Rios believes that there needs to be a broader focus on the student veterans. Dickerson said that Citrus needs a workforce that is stable and unstoppable, while Millner believes that the problems facing Citrus are not insurmountable.
The election will be held on Nov. 5.
---
---