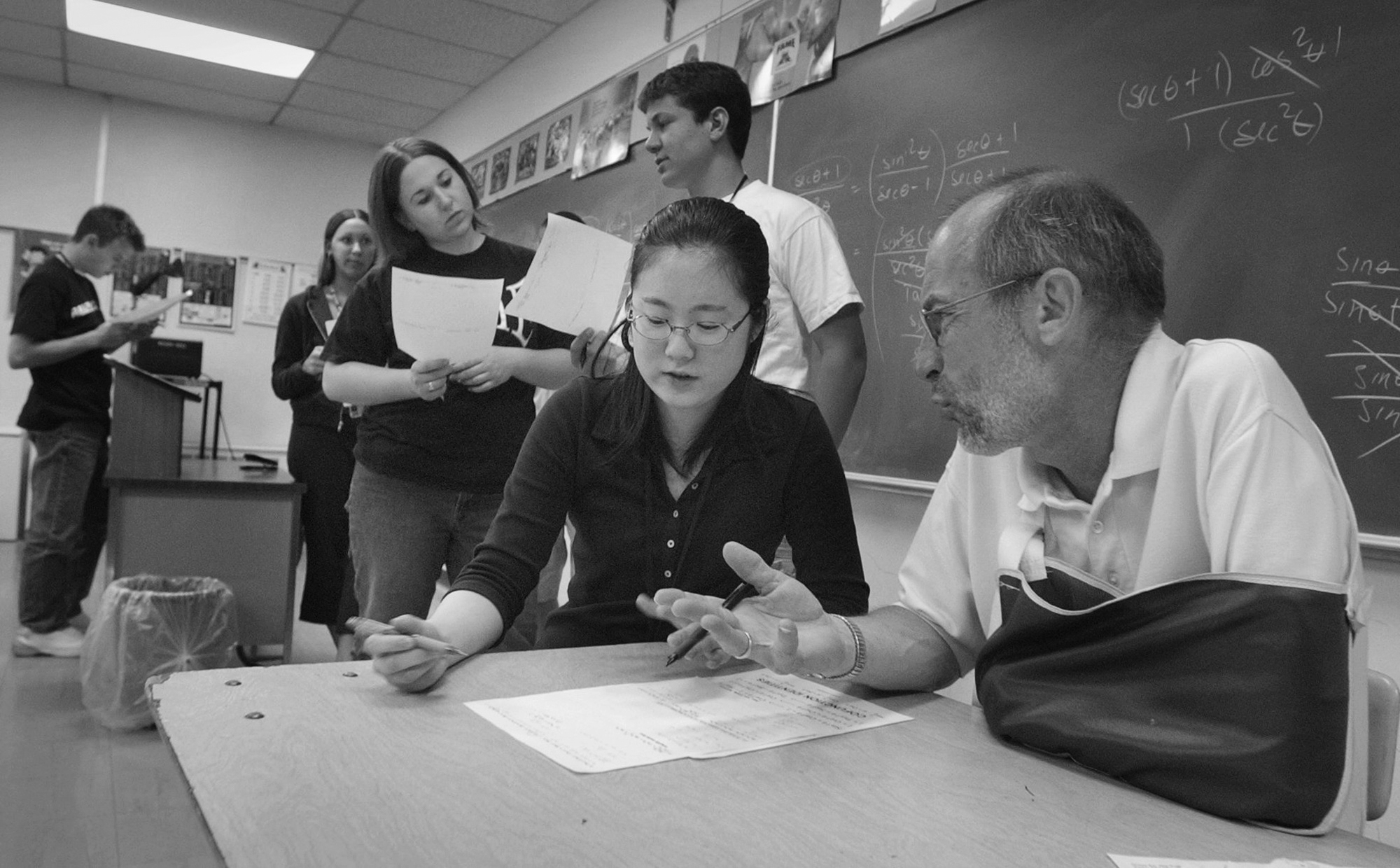 ---
The fields of science, technology, engineering and mathematics present exciting opportunities that can launch you into a lifetime of constant discovery.
Choosing a STEM major is a big decision. However, multiple resources are available to ensure success not only at Citrus, but wherever your academic career may take you.
With the myriad of opportunities available, many students may not know where to begin. So here are the keys to the gate of your STEM educational experience.
First, if you are considering a STEM major, be sure to consult with a STEM counselor to create your Student Educational Plan. Your SEP will be the blueprint of your academic career at Citrus.
Your STEM counselor will be able to help you target transfer schools and point you to opportunities for workshops relevant to your major.
Citrus has five STEM counselors: Debbie Boudreau, Becky Iott, Leo Pastrana, Raul Rodriguez and Emily Versace, who also serves as the (STEM)2 coordinator.
After you meet with your STEM counselor, you'll learn about the different programs available to you at Citrus, all of which start at the STEM Academy.
Many resources are only available to the students in the STEM Academy, which requires that you complete a short application on the Citrus College website.
You'll be asked for basic information, including your Student ID, Citrus College email address, which mathematics and English courses you've completed, and which major you are interested in.
The application process is painless and opens up many doors. Once you are accepted into the STEM Academy, you will have access to workshops, guest lectures, paid summer research experiences, and invitation-only events.
One of the most robust programs that STEM Academy students have access to is the (STEM)2 grant program, which stands for Strengthening Transfer Education & Matriculation in Science, Technology, Engineering & Mathematics.
(STEM)2 is a collaboration between CSU Fullerton and three other nearby schools, including Citrus College.
One of the goals of (STEM)2 is to encourage and facilitate STEM majors in community colleges to transfer to four-year universities.
This five-year grant provides funding for Supplemental Instruction (SI), summer research experience for undergraduates (REUs), STEM Counseling, as well as (STEM)2 peer mentors.
One of the most valuable components of this program is the transfer arrangement that Citrus College has with CSU Fullerton.
As a participant in (STEM)2, you receive special consideration in acceptance to CSUF, priority registration once accepted, special orientation for STEM transfer students, and continued mentoring and support.
Even if you are not a STEM major, there are resources available to every student on campus to ensure success in STEM courses. The STEM Center, located in MA 129, is where most Supplemental Instruction sessions are conducted for a wide variety of math and science courses. Next door in MA 130 is the Math Success Center, where free tutoring is available for every math course offered at Citrus.
There is a long road ahead of the STEM major, but you do not have to travel it alone. Meet with a STEM counselor, enroll in the STEM Academy, and take advantage of the multitude of resources available through (STEM)2.
Equipped with these tools, STEM students will find themselves better prepared for the exciting journey their academic path lays out for them.
---
---