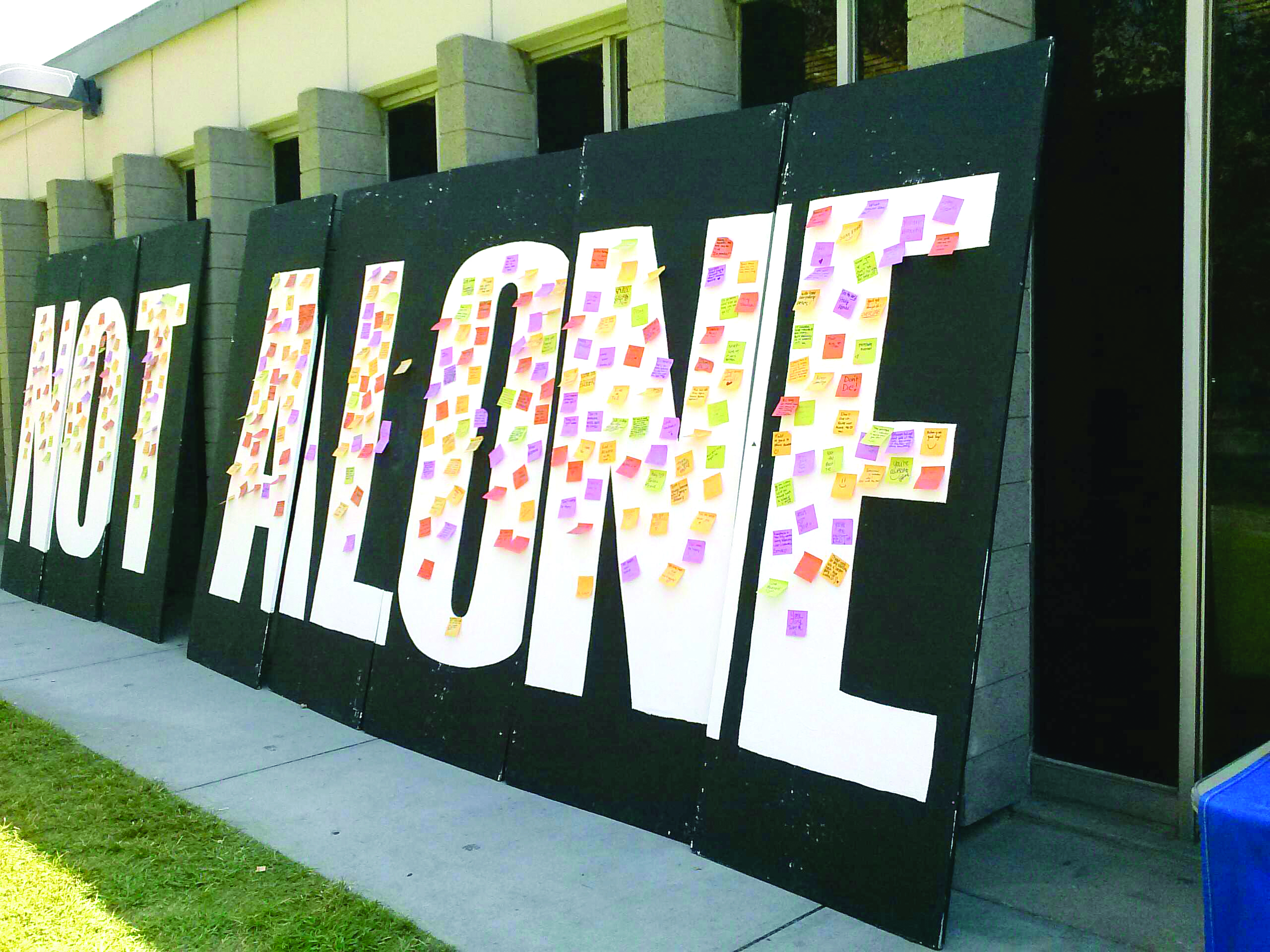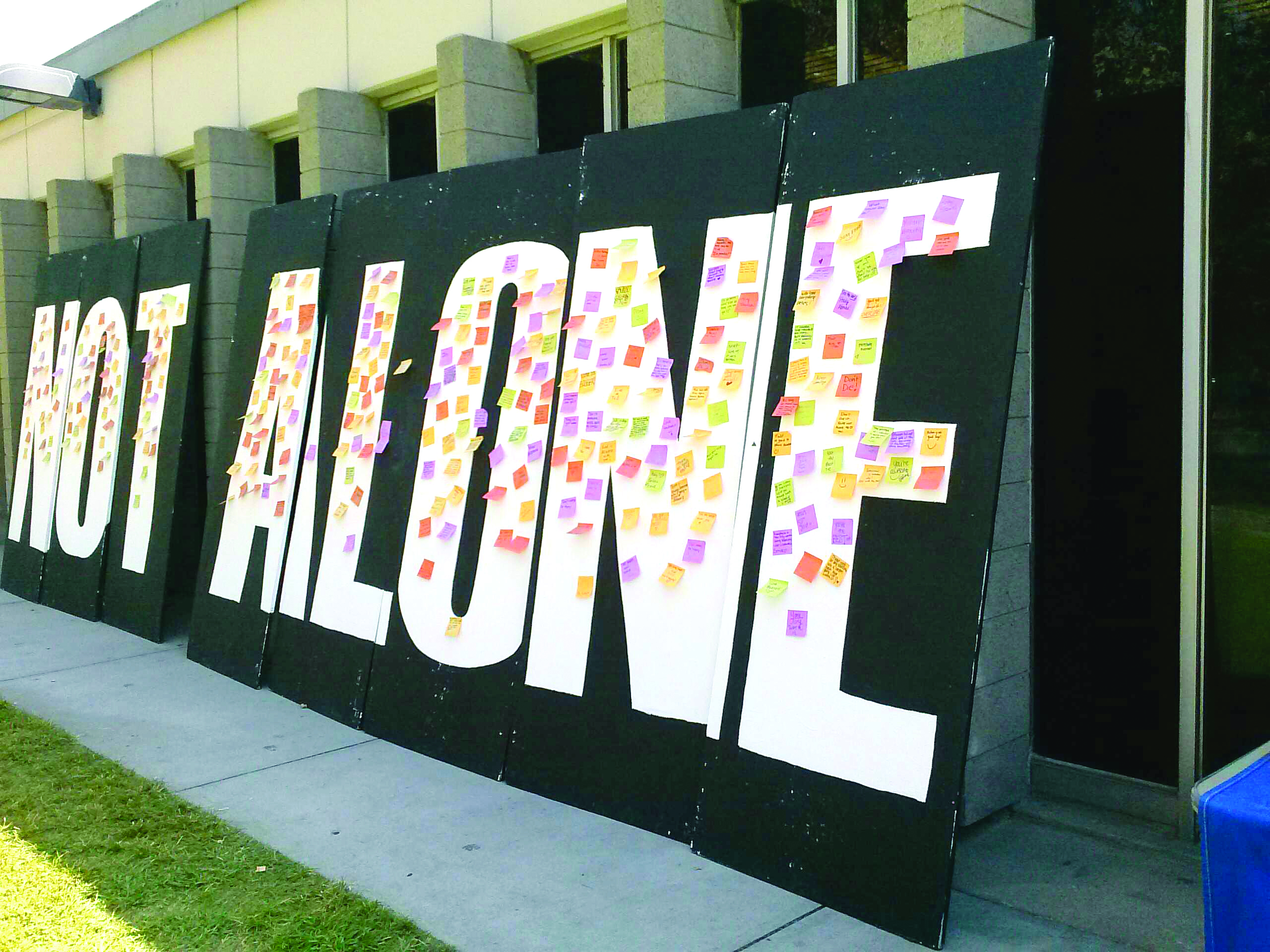 ---
The "NOT ALONE" panels were set out at 10 a.m. nd by 2 p.m. the boards had been covered with heartfelt messages meant to inspire and show fellow students that they were in fact, not alone.
Lisa Wade, Ph.D. expresses the importance of friendship and discusses how gender roles play a part in an individual's ability to have close friendships.
Prevention begins with awareness.
World Suicide Prevention Day brings this awareness, providing commitment and making an effort to prevent suicides.
Citrus College recognized this day by posting up panels that spelled out "NOT ALONE."
Student government from the Associated Students of Citrus College hosted the event and spent the day encouraging students to write words of encouragement on Post-it notes and stick them to the panels.
There was also a speaker present in the Campus Center to enlighten students about the importance of true friendship.
Lisa Wade Ph.D. mentioned having at least two close friends can significantly reduce the likelihood of depression, nearly cutting it in half.
Her research showed that individuals have a "pernicious tendency to trivialize friendship." The idea that friendship is meant for adolescents and the transition into adulthood consists of friendships with the intention of finding a spouse.
Friendships are constantly evolving, but some topics of discussion can still be too hard to talk about.
Suicide is a taboo subject, but times have changed and it is time to have that talk.
Helping a friend in need comes from showing a genuine and serious concern for their well being.
"[By] just inviting disclosure," Wade said. "And laying the foundation by also making yourself vulnerable is a really good place to start."
According to the World Health Organization, for every 20 failed suicide attempts there is one that is successful.
Suicide is the 13th leading cause of death worldwide, and more than 1 in 3 people who die from suicide are intoxicated.
Information desks were set out by the Didi Hirsch Mental Health Services, Aurora Behavioral Health Care, Gay Straight Alliance, the Vet Center of Los Angeles and the American Foundation for Suicide Prevention.
The information given out brought awareness to Citrus students about the signs and symptoms of mental illnesses as well as depression which can lead to suicide.
The take away for students is to be aware of what your friends and family are going through.
Suicide can be prevented as long as the proper precautions are taken.
If there are any concerns that a loved one may be a threat to themselves, give them words of encouragement and ask them to get help.
California Suicide & Crisis Hotlines: 1-877-727-4747
GLBT National Help Center: 1-888-843-4564
National Suicide Prevention Lifeline: 1-800-273-8255
Vet Center Combat Call Center : 1-877-927-8387
---
---