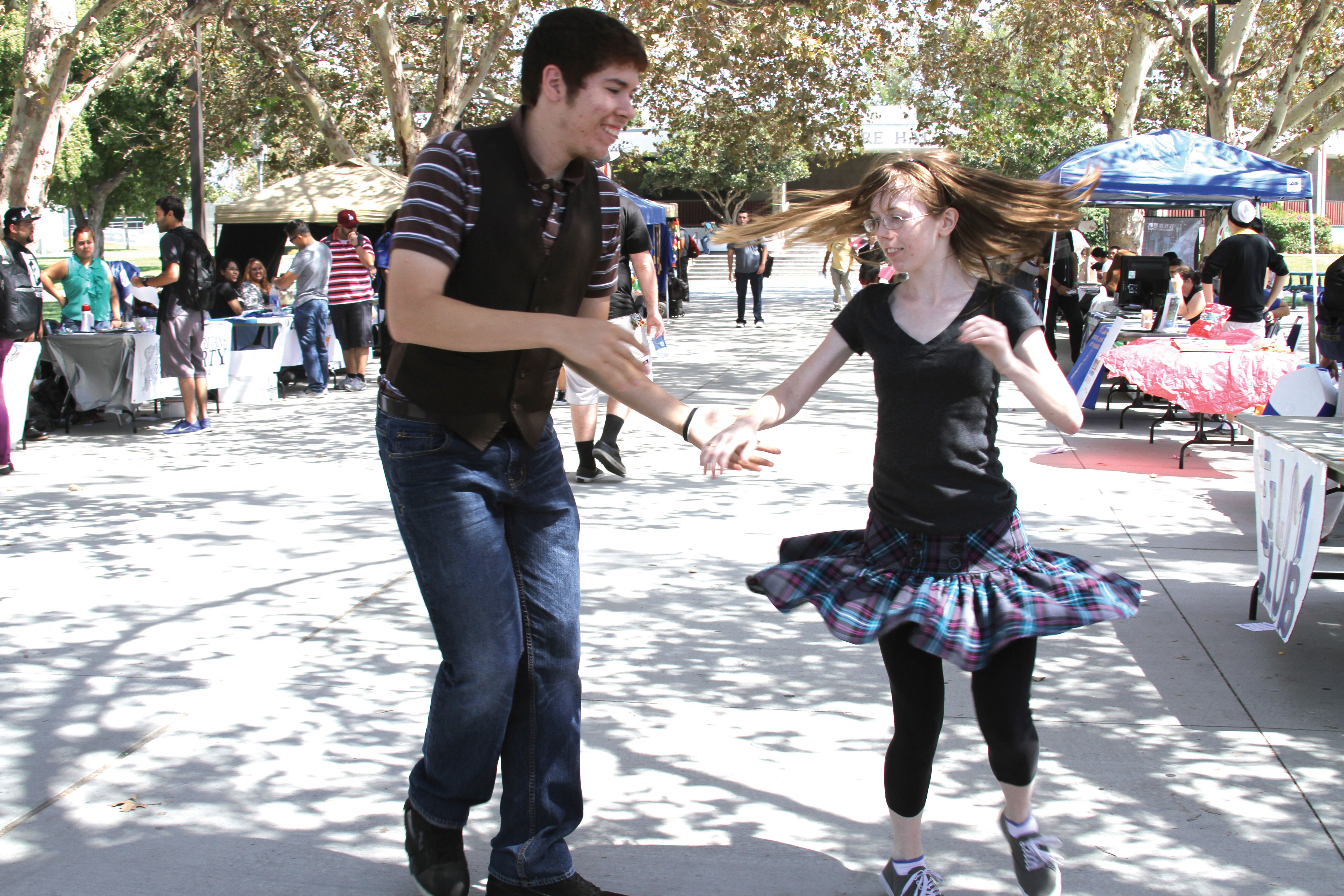 ---
Surrounded by a festive and friendly atmosphere, students of Citrus College gathered in the Campus Center Mall on Sept. 18 and 19 to attend this semester's Club Rush.
The event happens every semester and is created for and by the students to introduce new and returning clubs and to serve as a platform for clubs to recruit members.
Some students find that club membership enhances the college experience. Emily Bennion, 20, first heard about the Swing Club during Spring 2013 Club Rush and now serves as club secretary.
"It's a friendly environment where you can meet new people and make new friends," Bennion said.
Debuting clubs include Students for Free Knowledge, an open forum for skill and knowledge, and the Costuming Club, which focuses specifically on costumes and cosplay, the act of dressing in costumes.
The Chinese Culture Club (CCC) is a new club focused on encouraging cultural diversity.
"We introduce the Chinese culture, the Chinese tradition, teach simple Chinese, and introduce Chinese food," said Yulin Wu, the president of CCC.
The Native American Student Association's booth was hosted by club member Manuel Ramirez, 31.
It's a recent club formed to provide a place where Native Americans and other ethnicities can join and collaborate, feel welcome, and learn about Native American culture.
"We will have culturally related events such as pow-wows, trips to museums, art-festivals, and anything related to the arts," Ramirez said.
Students who are interested in joining or creating a club can find out more during Inter-Club Council (ICC) meetings every Monday at 2:40 p.m. in the Campus Center Executive Boardroom, or by speaking to the person working at the Host Desk in the Campus Center West Wing. For complete list of current clubs, visit the Office of Student Life in the Campus Center.
---
---