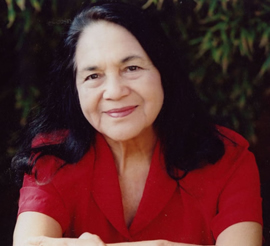 ---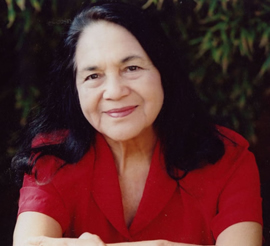 Renowned civil rights advocate and labor leader Dolores Huerta is scheduled to speak Oct. 9 in the Campus Center East Wing at 11:30 a.m.
The event, sponsored by ASCC is being held in honor of Hispanic Heritage Month, a month long observance and recognition of the contributions of Hispanic and Latino
Huerta, was awarded the Presidential Medal of Peace by President Barack Obama in May 2012.
She began her career in human rights activism as co-founder of the United Farm Workers alongside César Chavez, who fought for farmworkers rights in the 60s and has devoted her life to social awareness and activism for Hispanic Americans nationwide.
In 2002 she created the Dolores Huerta Foundation and for more than 50 years has been involved in creating community leaders as well as speaking on behalf of young people, the poor, women and immigrants.
---
---