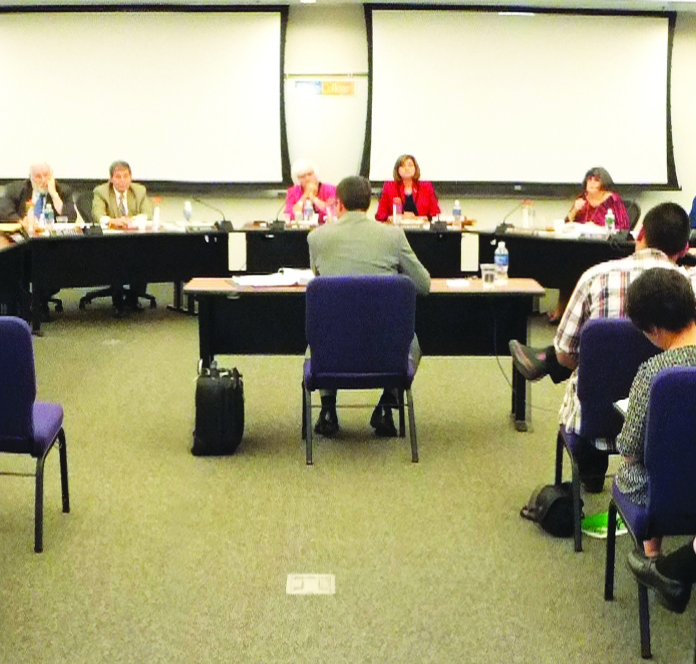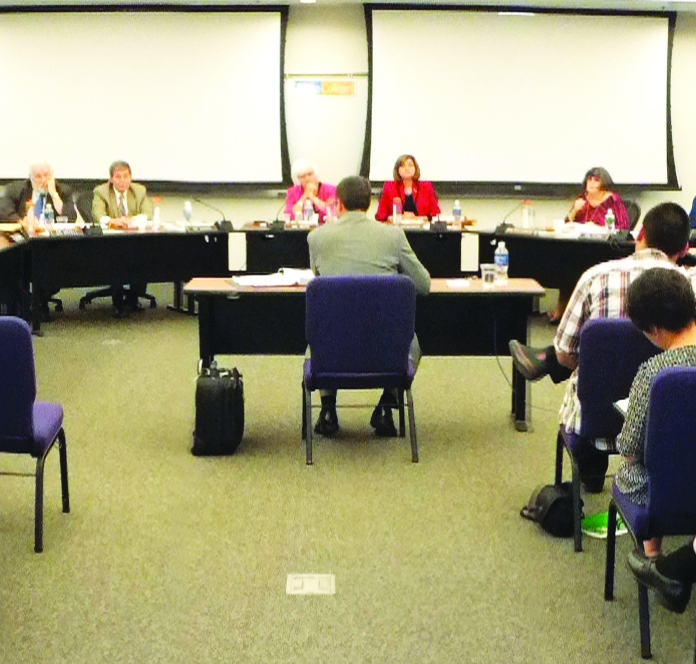 ---
On Sept. 10, the Citrus College Board of Trustees meeting began with Area 1 resident and candidate Shawn Millner calling on Trustee Gary Woods to resign from his seat to prevent the voters of the Nov. 5 election the chance of voting for a candidate who is not a true representative of Area 1.
"I request that you spare Citrus College as well as the board of trustees, the faculty, staff, the students and most importantly the residents of Area 1 this saga and resign immediately," Millner said.
As defined by the California Attorney General, "Quo Warranto action is filed typically to remove a person from public office. The attorney general must approve all quo warranto actions filed by private individuals. This protects public officers from frivolous lawsuits."
Christopher Keeler from Fagen Friedman & Fulfrost was the attorney hired to advise the board and the ad hoc committee on the allegations that Woods is primarily domiciled in Sierra Madre and not Azusa.
Keeler brought forward to the board the results of his investigation. He visited the apartment listed as Woods Azusa residence and noted that is was properly furnished for a primary domicile.
However Keeler stated the utility bills illustrated little use of the apartment's water and electricity.
After Keeler's testimony Trustee Edward C. Ortell attempted to conduct a discussion and pleaded with the board to end their "witch hunt" of Woods and their inquiry into his residency.
Ortell thought that it was best to discuss that matter then and there while it was  "Fresh in our minds," but was overruled by the board president Susan M. Keith.
In spite of this, Ortell said that the board was becoming too embroiled in politics and should get back to discussing matters of education and representing the views of their constituents.
Ortell argued that, with an election only a few weeks away an investigation and court trial would only be a waste of the taxpayers' time and money.
Four candidates are challenging Woods who has served on the Citrus College board of trustees since 1982. The elections will be held Nov. 5. "We as a board should try to put things back together again and work as a group. We have our differences of opinion but lets stay out of that political arena and get back to educating people. Let the voters decide in just a few weeks and step back and do our job of keeping Citrus one of the finest institutions in the land," Ortell said.
Despite his plea the board voted 3-2, with Woods and Ortell dissenting, to authorize a suit in quo warranto into Woods to the state attorney's office.
George Yin, Woods' attorney, argued that the statement Keeler made only proved Trustee Woods' residency and commented that the board should do what is best for the district and end any further action against Woods.
"In the end, the district board should spare the taxpayers' precious resources and take no further action on what is looking more and more like a politically motivated 'witch hunt,'" Yin stated.
Students aware of the issue at hand expressed their own opinions on the BOT investigations. "I find the whole investigation where Dr. Gary Woods lives is ridiculous. I don't care if he lives in Upland. As long as he does his job and looks after the students I'm fine," said Sughra Sharafat, business major.
ASCC president Tyler Hernandez has stated that with all the legal issues being thrown back and forth between the board and legal counsel, "I couldn't possibly comment now before I understand the matter in its entirety."
ASCC vice president Alejandra Morales says that she understands that this is a controversial issue, "that's been on the agenda for quite some time."
The next board of trustees meeting will be held on Oct. 1. in CI 159.
---
---