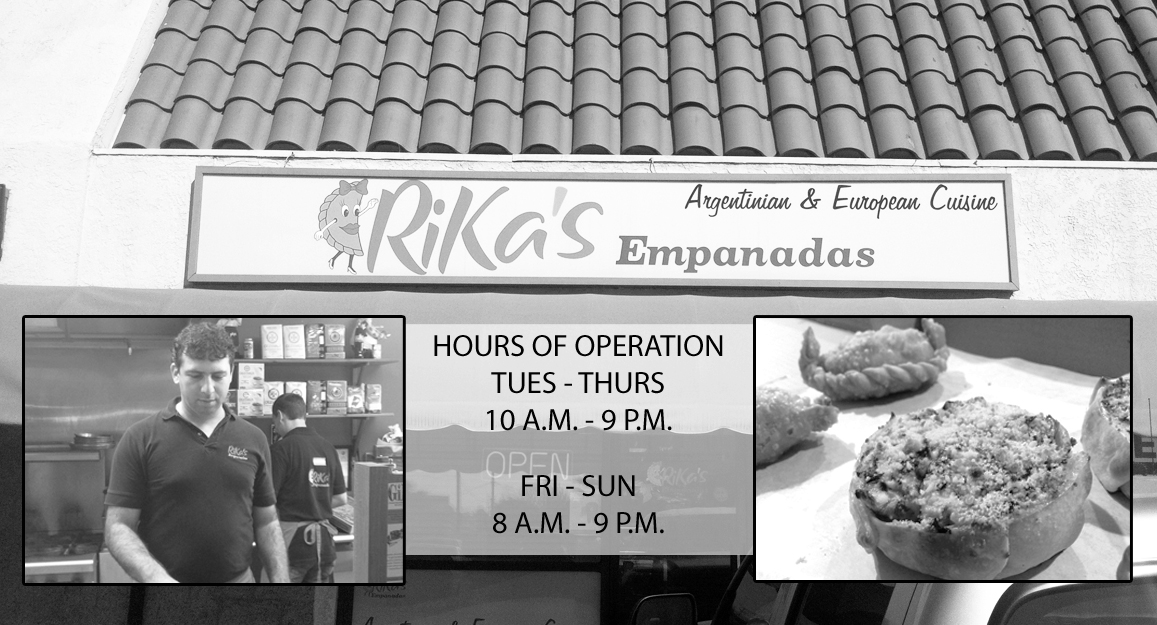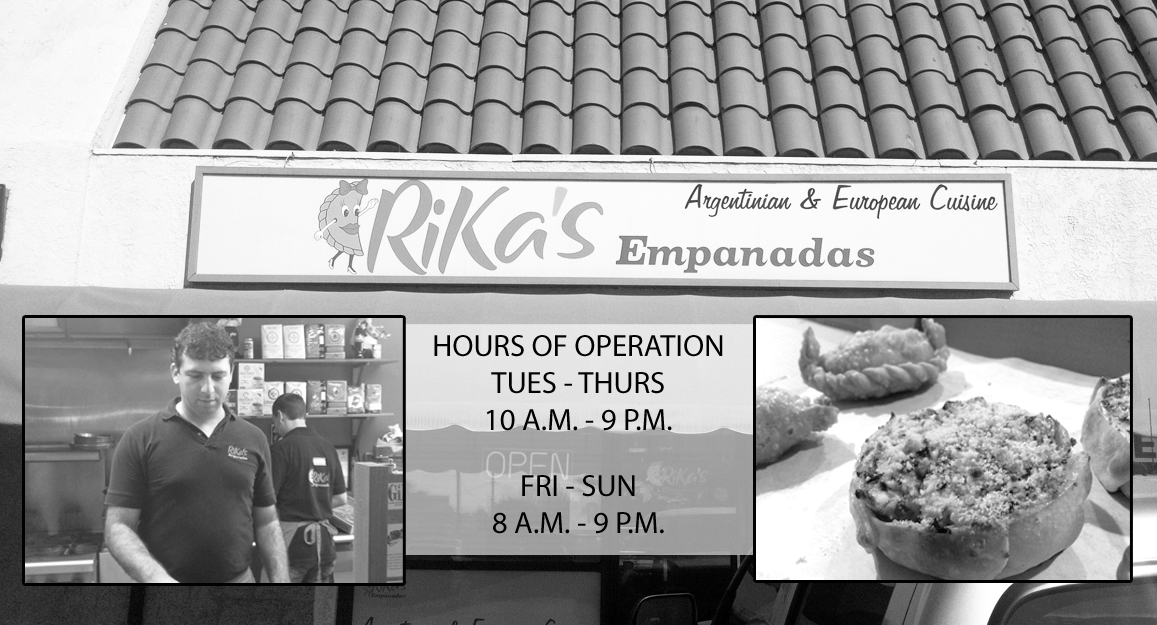 ---
Looking for a mom and pop restaurant with cozy décor and amazing food? You do not need to look further than Glendora.
Rika's Empanadas brings that South American taste and comfort right to your backyard.
This Argentine-style restaurant delivers its customers amazing food with a friendly and inviting staff.
Known for their variety of empanadas, beef, ham and cheese (my personal favorite), chicken and mushrooms, caprese, bacon and prunes are among the selections. They cost as little as $1.99 each.
With huge taste in such a small portion, you will be left wanting more. The taste that hits your mouth is something you will never forget and you will go home raving to your family and friends.
The empanadas are simply a must-have item, something no one should go without.
Rika's is also known for their Argentine style pizza. The Romanola, a stuffed pizza, which comes with pepperoni and sausage, is a favorite of mine and something I often eat.
Are you a veggie lover who loves to eat pizza? Rika's has you covered. Artichoke hearts and bell peppers star in this veggie favorite.
Pizza prices range from a small $12.49 to $17.49, which will get you a large.
My favorite, and the reason I come to Rika's, and will continue to come to this fine establishment, is their milanesa sandwich.
This breaded fried beef is a piece of beauty. Just looking at the sandwich can cause one's mouth to water and eyes to bulge. Come prepared to devour one of the biggest sandwiches you will ever see.
The first bite, like most amazing dishes, is the best part. Tearing off that piece of beef and feeling it graze over your taste buds is something you will remember for days. If you are anything like me, you will never forget it.
With Rika's Empanadas dishing out gourmet food for cheap, this family restaurant is always an option for a first date, a family outing, or call ahead and get it to go.
---
---