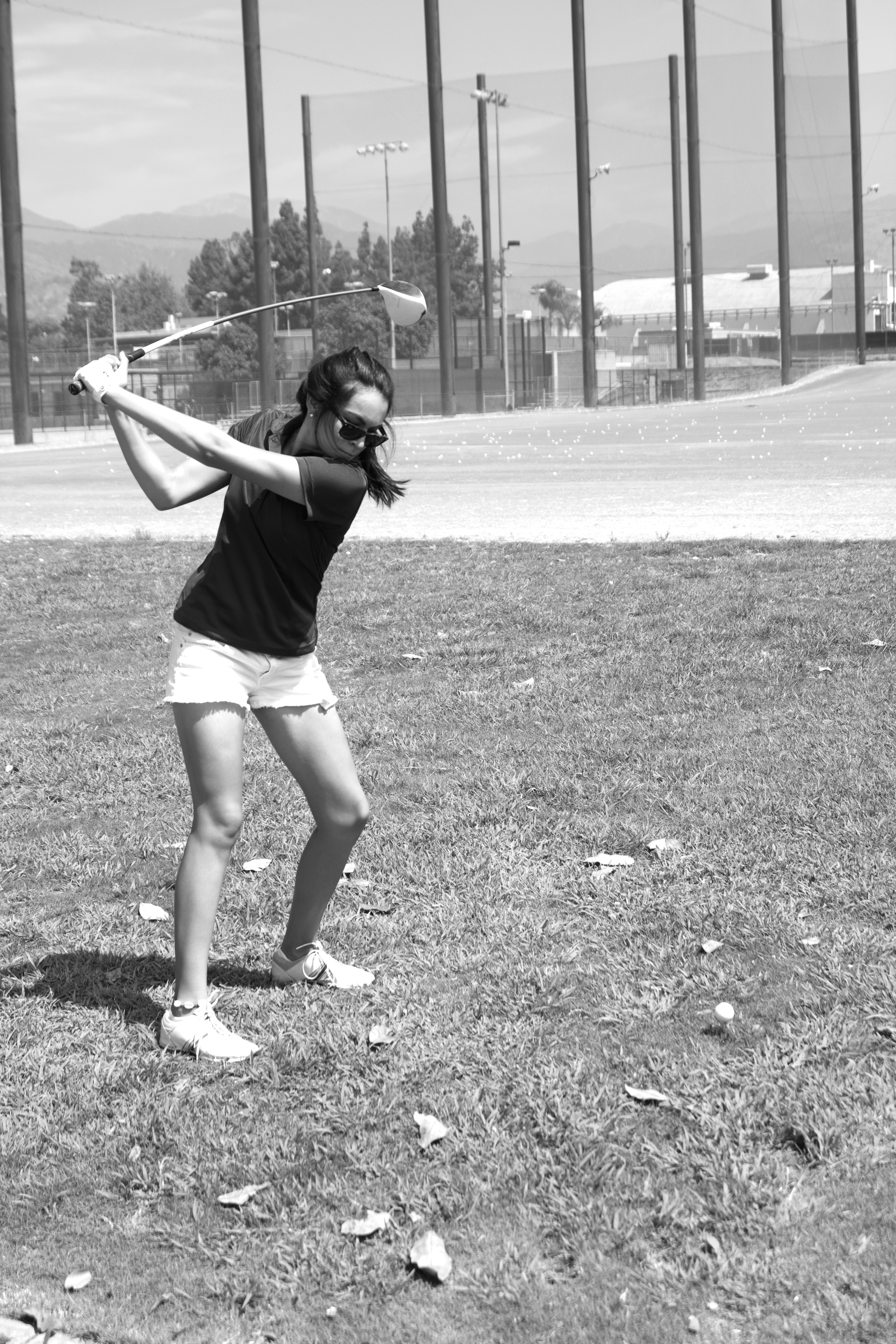 ---
The start of the fall 2013 season began on a promising note.
The Citrus women's golf team ended fall 2012 at the Western State Conference Championships where the five players who represented Citrus that day shot a collective 415 on day one and a 419 on day two.
The team traveled to Palm Springs to play in the Desert Classic Invitational at Indian Canyons Golf Course to kick the season off.  The women's team shot an impressive 344 in the first round.
Kandace Delgado, 21, led the team by shooting a 75 on day one with Paramee Suwantanma, 20, right behind her with a 76.
On day two, the Owls continued to improve, ending with a team score of 342. This is their best round of golf shot since head coach Julian "Trip" Horton began working with the team in 2005.  Their total score for the tournament was 686 and worthy of a 6th place finish out of 13 schools.
Palomar College finished in 1st place with a team score of 602.
Owl golfer Suwantanma shot an 85 on day two.
"We were happy," Suwantanma said, "it's going to get better."
With her consistent driver as a major strength, she shot a total of 161 over the two days.
Delgado led the Owls by shooting a 157 in the Desert Classic.
She was described by Horton as a player who has a very positive outlook and is good at chipping.  A second year player, she has the experience and skill to adjust when the mechanics of her shot need to be fixed.
"I enjoy being out there," Delgado said, "It was exciting.  You have to go hard or go home."
"Delgado has the power," Horton said.  "She just needs to be more confident in her putting ability."
Deondra "Oni" Alcantara, 20, who has been playing golf for four years, was very excited to hear that the team was off to a good start.
"We were all very excited and cheering for Citrus," Alcantara said, "we strive to beat our personal records."
Alcantara shot a combined total of 182 at Palm Springs with a 94 on day one and an 88 on day two.
"The team needs to keep lowering their scores and working on their weaknesses, by practicing and working on all aspects of the game," Alcantara said.
Kristen Masters, 26, showed the greatest improvement during the two days at Palm Springs. Masters lowered her score from 99 on day 1 to 87 on day two for a total of 12 strokes.
"I was so excited to score an 87," Masters said, "it was my best year in the year and a half I have been playing golf.  It was a great weekend for the team."
"We need to keep consistent and have support for one another," Masters said.
Katherine De La Torre, 19, is a first-year player with a passion for the game.
"She doesn't want to take breaks, she is always willing to learn," said Assistant Coach Caitlin Smith.
As a first year player, De La Torre is relieved the first tournament is out of the way.
"The first tournament is always the scary one, we can only improve from there," De La Torre said.
Horton described second year player Marisa Piceno, 19, as fundamentally sound.
"I don't let things get to me," Piceno said, "new hole, different attitude."
Piceno improved by a total of six strokes in the first two tournaments and is hoping her scores just keep getting better throughout the season.
"You can never be perfect at golf, you can practice, but perfection is unattainable," said head coach Horton.
The women's golf team will hit the greens next in their only round of the season at their home course at San Dimas Canyon for a WSC round on Oct. 9 at 11 a.m.
---
---