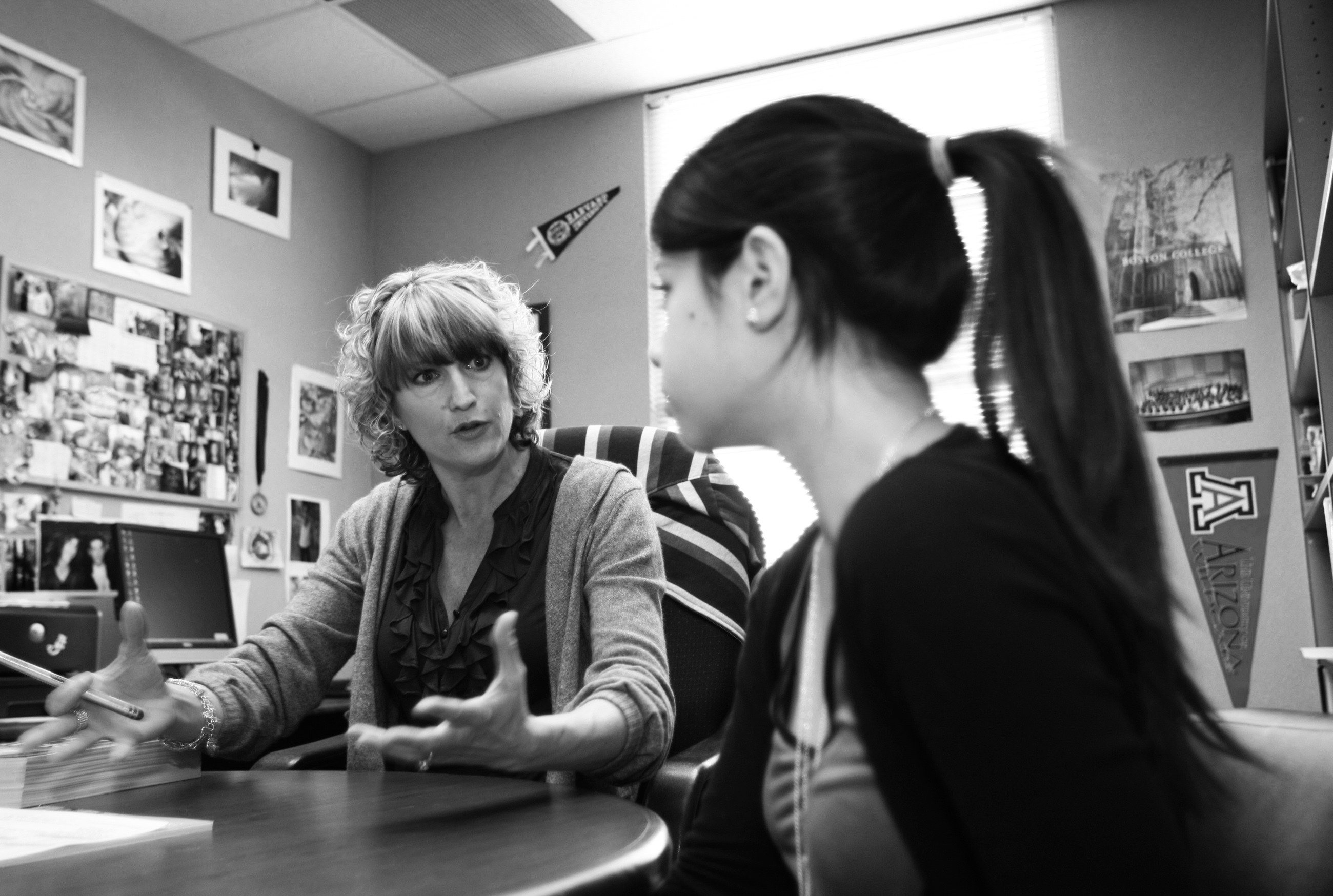 ---
Get to the back of the line.
This is what 22 percent (approx. 2,800) of the currently 13,530 enrolled Citrus College students may be told if they fail to declare a major by Nov. 8.
"All students regardless of whether they are with DSPS, EOPS or veterans . . . will lose priority if they don't declare an area of study. So it's universal. It applies to everybody not just some groups." said Gerald Sequeira, dean of admissions and records.
The Student Success Initiative (SSI) was signed by Governor Jerry Brown on Sept. 27, 2012. The SSI legislation began in order to discover a way to increase student success.
As a result, a 20-person task force was created and comprised of faculty, students and researchers.
This task force created a list of recommendations for colleges to follow in order to help their students succeed. The Student Success and Support Program was Citrus College's response to these recommendations.
The objective of Student Success and Support Program is to ensure that Citrus College students are given proper guidance and are assisted in achieving their educational goals.
Students must create an educational plan by the time they have accumulated 15 units or prior to the completion of their third semester, whichever comes first.
Title 5 of the California Code of Regulations states that, "failure to [declare an area of study] may result in a hold on a student's registration or loss of registration priority."
By law community colleges must put this regulation into effect by fall 2014. To get the ball rolling Citrus is enacting this policy beginning in winter 2013 to allow students ample time to declare a major now or do more research on an area of study they may want to pursue.
The decision on whether to hold student registration or just require a loss of priority came from a workgroup, created by Arvid Spor, vice president of student services, that was comprised of representatives from each group recognized in Title 5.
This workgroup ultimately decided that students losing priority was the better option.
Students who have not declared an area of study will have received notification of this new policy via their Citrus email. The faculty is taking steps to ensure that students are notified but students also need to take the initiative to check their Citrus emails and take the necessary steps to generate an educational plan.
Students will be urged by faculty and staff to visit the counselors in the Student Services Building, they may also be referred to the Career/Transfer Center where there are workshops to help hone in a students interests to one area of study.
Fears of declaring a major should be put to rest as students can in fact change their majors if they later decide its not the path they would like to take.
Counselors want the students to feel some reassurance. "They can change their minds mid-semester," Lisa Villa, counselor and president of Academic Senate said. "The biggest urgency is just to get the word out. That's the biggest priority is just making students aware."
Students do not have to make an appointment with a counselor to declare a major.
There is only one form to fill out, it can be found online at citruscollege.edu or  students can go to the Student Services Building and pick up a hard copy.
With a couple of checkmarks and a signature student can declare a major.
---
---