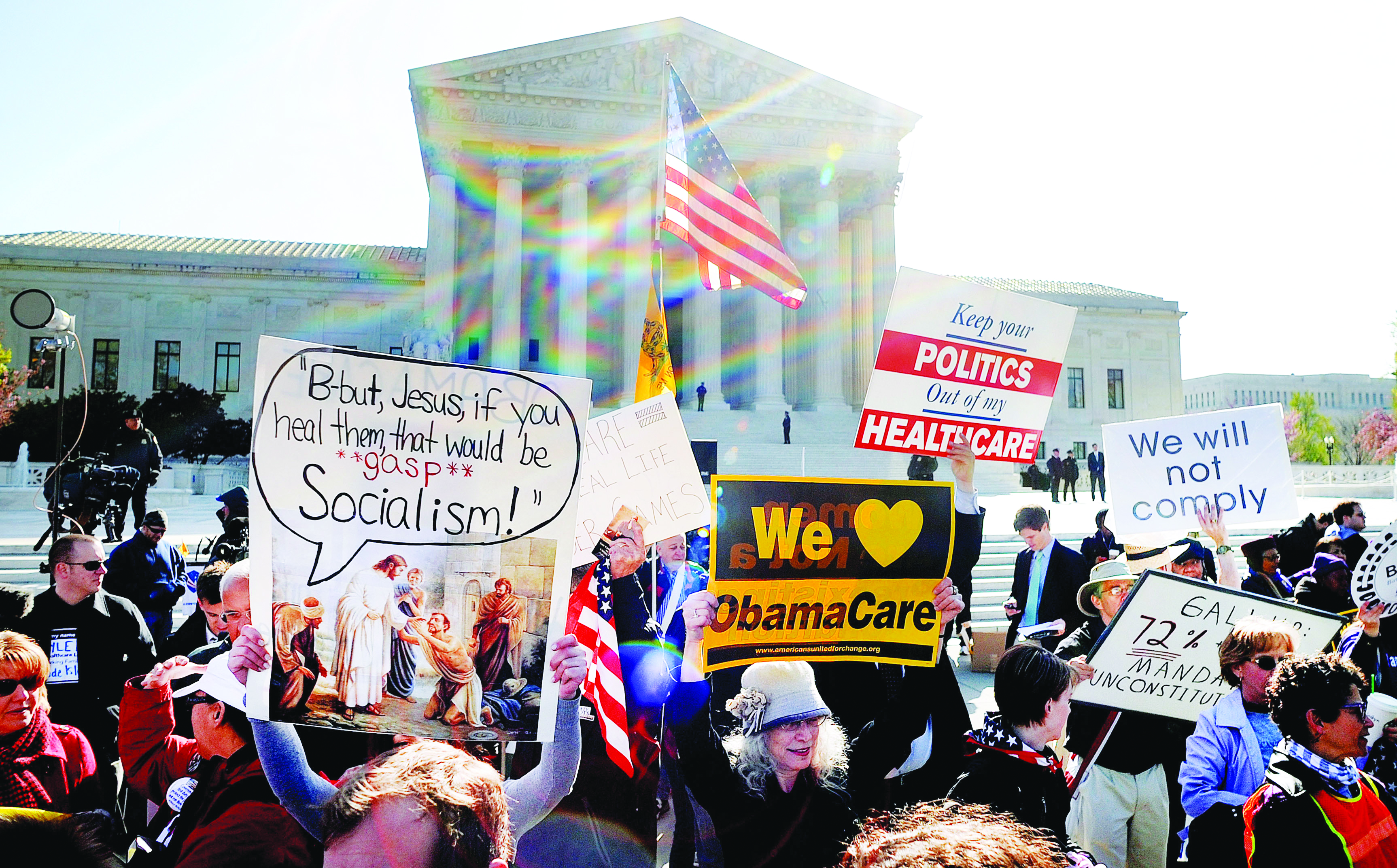 ---
Enrollment in the historic national healthcare program, commonly referred to as Obamacare, is currently underway across the nation.
In California, the primary individual health insurance exchange is Covered California, which features 14 private health care provider.
The Patient Protection and Affordable Health Care Act aims to provide affordable health coverage for everyone.
It is the biggest overhaul of the country's healthcare system since congress passed Medicare and Medicaid in 1965.
The goal of Covered California, the state's health insurance exchange, is to provide reduced coverage costs and give equal access to quality health care regardless of one's income or pre-existing medical conditions.
In order for Covered California, as well as the other 49 state-run health exchange programs to work, 18-34 year olds must enroll in order to help cover the cost of the more expensive i.e. older patient.
While many young adults may not think they need health insurance or argue that they cannot afford it, state and federal programs provide assistance.
Robert Gudino, 22, math major, was involved in a motorcycle accident earlier this year. With no health insurance his medical bills totaled up to $20,000.
"Luckily, because of my income, I qualified for a program called Healthy Way L.A.," Gudino said.
"It's a no cost health program that provides health care coverage to low-income uninsured adult citizens."
With Obamacare in place, young adults will be able to purchase health insurance at a low cost and can weigh their plan options.
Shauna Bigby, Student Health Center director, said, "I think it's great that everyone will have coverage."
She also stated that the new health care laws will not affect the Student Health Center, as it does not accept insurance.
The law has also made it possible for most young adults who are unable to get coverage of their own, to stay on their parents' plans until the age of 26.
An estimated 15 million young adults have enrolled on their parents' plans, according to the Commonwealth Fund, a non-profit research group.
Hillary Villeno, 19, communications major, is covered under her parents' insurance, which helped her when she broke one of her toes during her senior year of high school.
"With their health insurance, I was able to cover my medical expenses for crutches and all of the things I needed to get better," Villeno said.
The bill was signed into law by President Barack Obama on March 23, 2010, and has encountered resistance from conservative Republicans ever since.
Tea Party Republicans contend that the Affordable Health Care act is unconstitutional. However, on June 28, 2012, the Supreme Court ruled 5-4 that the ACA did in fact meet the constitutional muster and could continue to move forward.
Conservative House Republicans have caused a partial federal government shutdown in an attempt to defund Obamacare.
Under the Affordable Health Care Act, insurance companies will no longer be able to deny coverage because of pre-existing medical conditions, including mental health.
"Today, health insurance companies can deny people if they had asthma, diabetes, cancer," said Peter Lee, Covered California's executive director, in an interview with ABC7, San Francisco.
"In this new world, under the Affordable Care Act, health insurance companies have to take everybody," he said.
To be eligible for the exchange, one must be a legal resident of California and must not have access to employer-provided medical insurance.
Covered California will also have a Small Business Health Options Program (SHOP) that is specifically designed for small business owners with 1 to 50 eligible employees.
Under Covered California, applicants are able to purchase health insurance online or over the phone. It will also help individuals find the right health care for them and compare different plans.
Individuals will also learn if they are eligible for federal assistance to lower the premium costs. Tax credit, cost-sharing subsidies, and Medi-Cal assistance are available for those who qualify.
The cost of health care will depend on the plan chosen and how much coverage one opts for. Those who pay more monthly will pay less when they need medical care. Those who pay less per month will pay more when they seek medical care.
There are four basic levels of coverage: platinum, gold, silver and bronze. Under the platinum coverage, 90 percent of medical expenses will be paid for by the health plan, leaving the patient to pay 10 percent. For gold coverage, the expense cost covered decreases to 80 percent and the patient payment increases to 20 percent.
Those who choose the silver plan will be covered by 70 percent and will be left paying 30 percent, while those with the bronze plan will have 60 percent coverage and a payment of 40 percent.
Dec. 21 is the deadline to purchase health insurance for those who wish to have their coverage begin on Jan. 1, 2014.
For more information, visit Coveredca.com or call 800-300-1506.
---
---