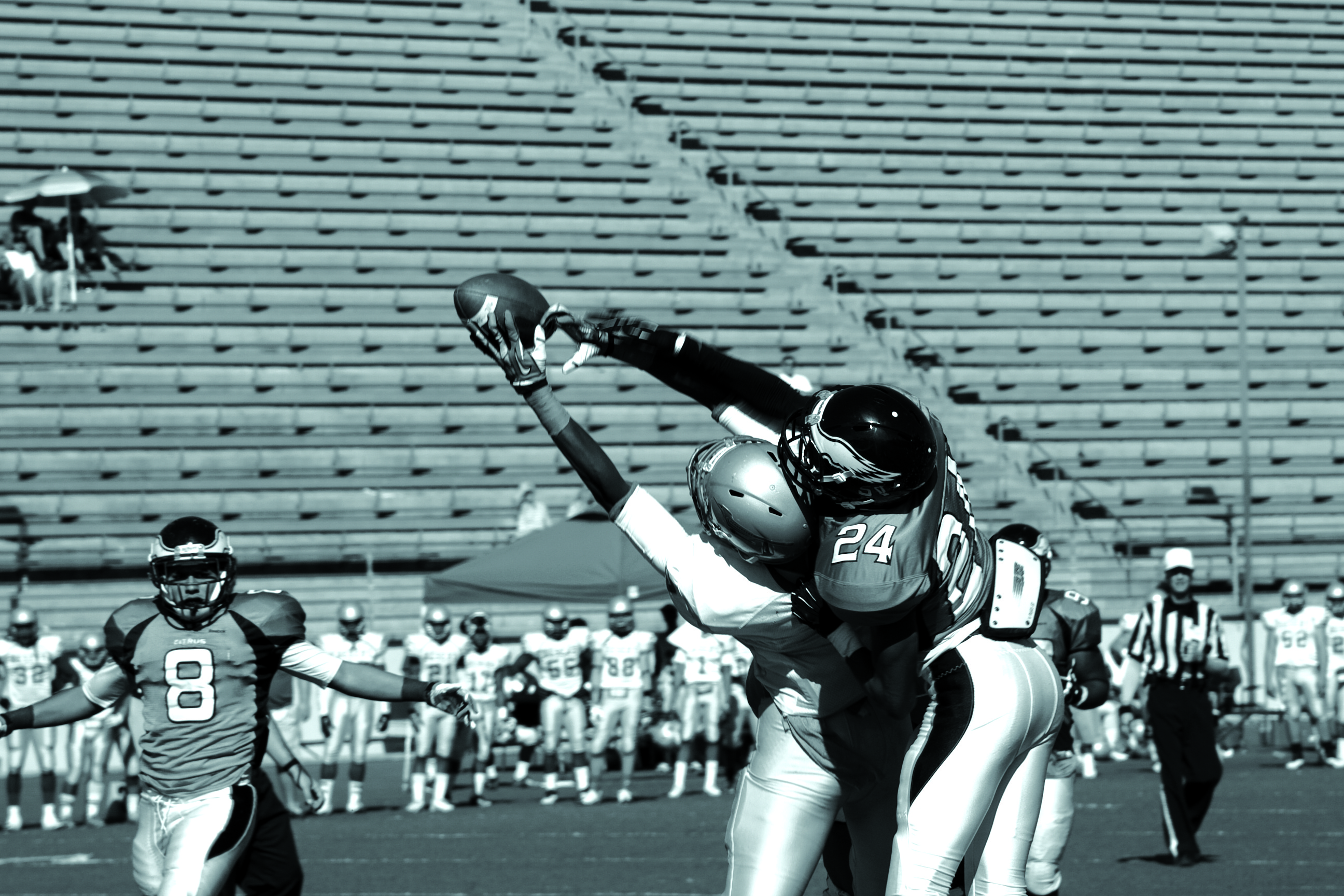 ---
Citrus' Fighting Owls (4-2, 1-1) played against The College of the Desert Roadrunners (0-6, 0-2) Oct. 19 and came out on top for their first conference win.
But this victory was not without struggle.
It took 14 minutes and 41 seconds to for either team to score. The Owls were first to get points on the board with a 65-yard pass to sophomore Brayton Newton, wide-receiver, for a touchdown.
The Owls lacked a strong passing game from freshman quarterback Larry Cutbirth in the first quarter.
There was no element of surprise against the Roadrunners defense. Owls offense continued to call the same plays making the game too predictable.
By the time the Owls got it together the Roadrunners defense had to step up their game and by the end of the game, tallied five sacks on Cutbirth.
The Roadrunners offense couldn't cover much ground, with only 95 rushing yards by the end of the game compared to the Owls 183 rushing yards.
The Roadrunners were able to compensate by containing the Owls for the majority of the first half minus the few big plays they let slip by.
"It was just mental mistakes," Nemanja Lazarevic, Roadrunners sophomore line backer said.  "We played physical as much as we could."
The Owls defense fell off in the second half partially due to the serious injury of a key defensive player.
Sophomore Maurice Dupleasis, Owls linebacker, was injured during the game and taken off the field in an ambulance. He was later released with what was reported to be a sprained neck.
"I saw a team let down," head coach Ron Ponciano said, "the nice thing is he's been let go [from the hospital] so we're really happy for him."
With Dupleasis out of the game the Owls defense struggled to maintain focus but played strong for the remainder of the game.
"We had players go down," Daniel Clay, freshman defensive back said. "[Causing] some back ups . . .to step up and do what they could do best."
The Roadrunners scored three times in the second half and each time the Owls answered back to finish the game with a 38-21 victory.
"It's a big statement leading into next week," Raphael Barr, Owls freshman wide receiver said. "But of course we never take opponents lightly."
The Owls will play against the Riverside City College Tigers on Oct. 26 at 6 p.m.
"[The plan is] to execute and win," Barr said.
---
---