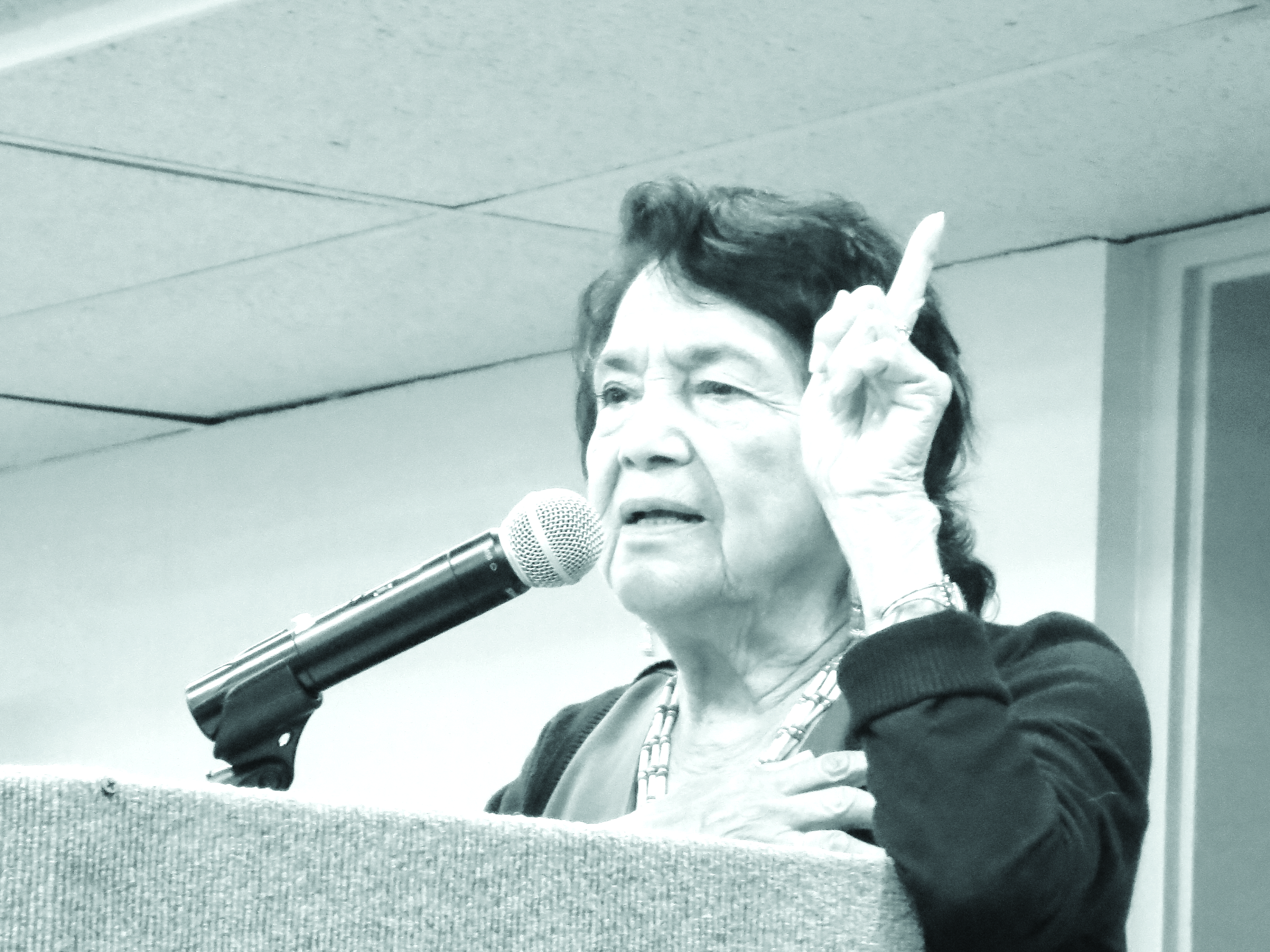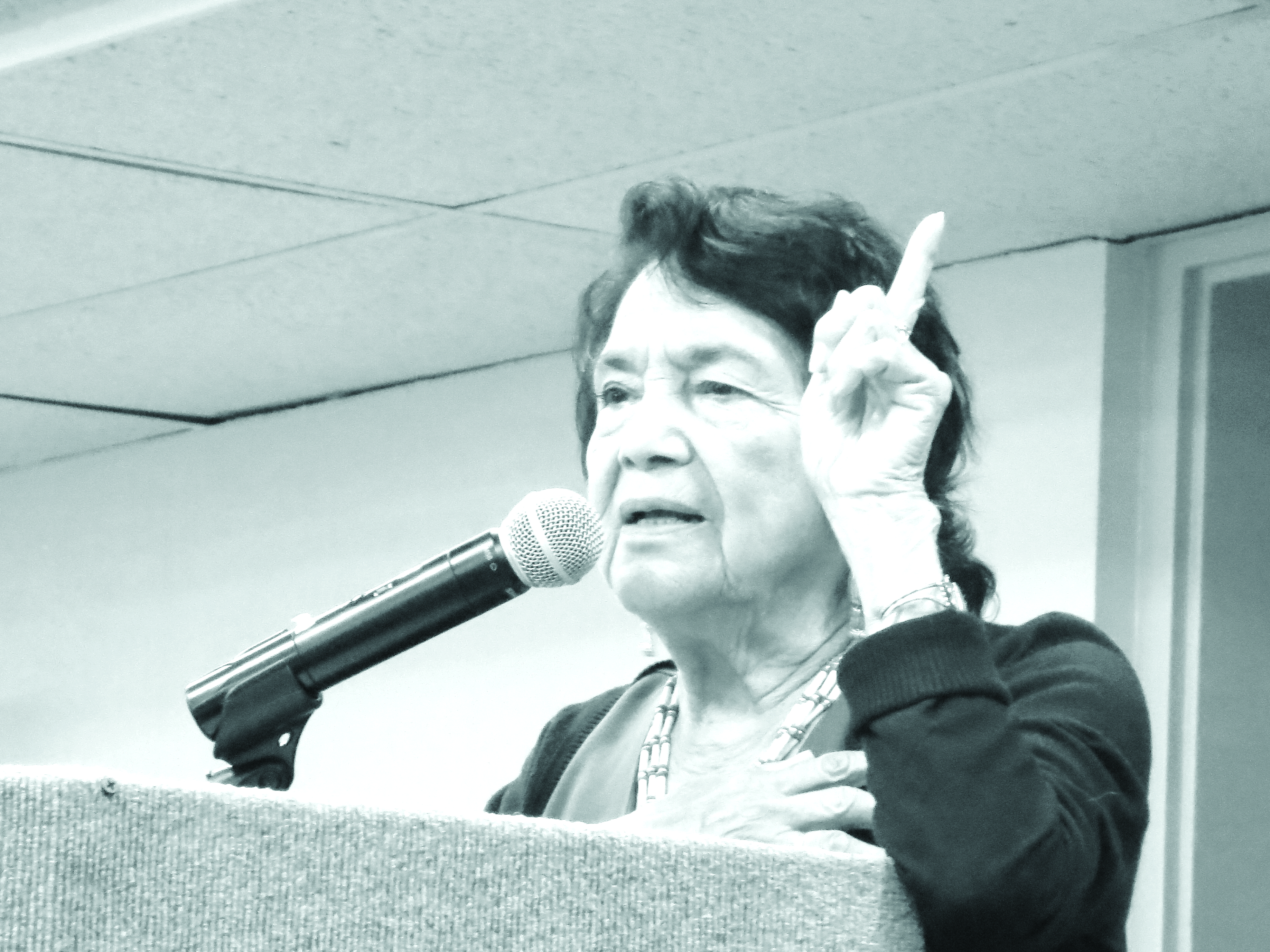 ---
In honor of Hispanic Heritage Month, Citrus College hosted famed activist Dolores Huerta, who delivered a heartfelt and passionate speech to a packed audience on Oct. 9 in the Campus Center.
Huerta, 83, touched on many controversial topics, especially immigration, as she continues to be the main spokeswoman for rights of immigrant workers.
Huerta issued a call to action for college students and especially Latinos, to continue the pursuing of higher education. She challenged women to be more actively involved in politics.
Huerta called on students to become activists in their communities and to get out and vote.
"It starts with ballots, by electing the right people. That's how we'll make a difference," Huerta said.
At the conclusion of her speech, students were given the chance to ask Huerta questions. They ranged from her experiences forming the United Farm Workers union alongside Cesar Chavez, to her advice for young Latinos in America.
When asked what advice she had for young, high school Latina women Huerta, a mother of 11, joking replied "Don't get pregnant!" To which the audience burst into laughter.
She followed up her light-hearted warning with a more serious response. "Women have to be reasonably strong and need to think, 'It's about me.'  They need to think 'It's my body. I will not be seduced and I will not be manipulated,'" Huerta said. "We need to change the way we raise our women, we need them to be strong."
ASCC vice president Alejandra Morales, 21, was one of the women in the audience inspired by Huerta. "The way that she was speaking and the way that she presented that power and that empowerment were what I needed as a leader here on campus and as a female leader. She gave me that extra push that I needed," Alejandra said.
Geraldine M. Perri, Ph.D, superintendent/president of Citrus College, said that Huerta's presence on campus made an impact on those who attended the presentation.
"Just being here and seeing the students and their reactions and how inspired they are. They're inspired and motivated to basically be their own activists for their own different positions and platforms," Perri said.
Huerta said that giving speeches to college students is very important to her as most of them would not usually hear her message elsewhere.
"I think it speaks a lot to Ms. Perri and the local school organizations that turned out to make this a success," Huerta said.
"I really enjoyed it here very much. I'm very impressed with everything here at this college. You guys have a really great school here."
---
---