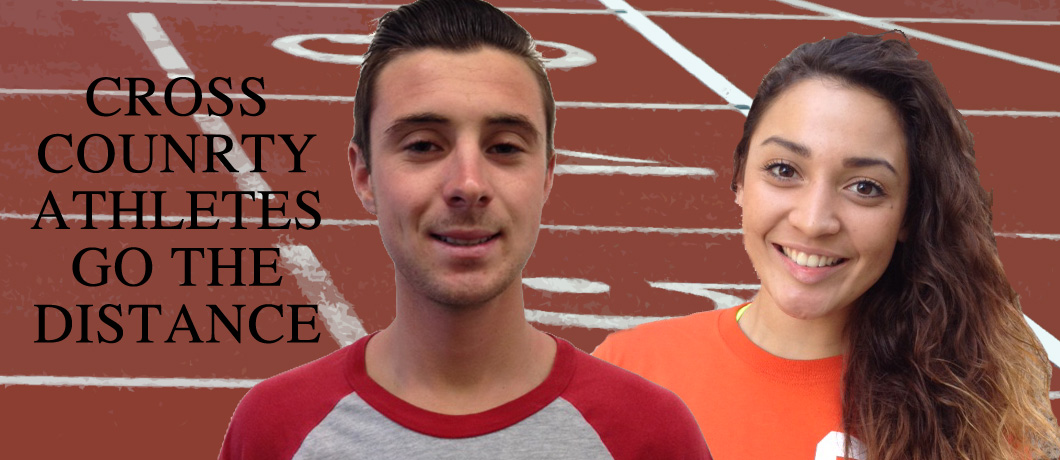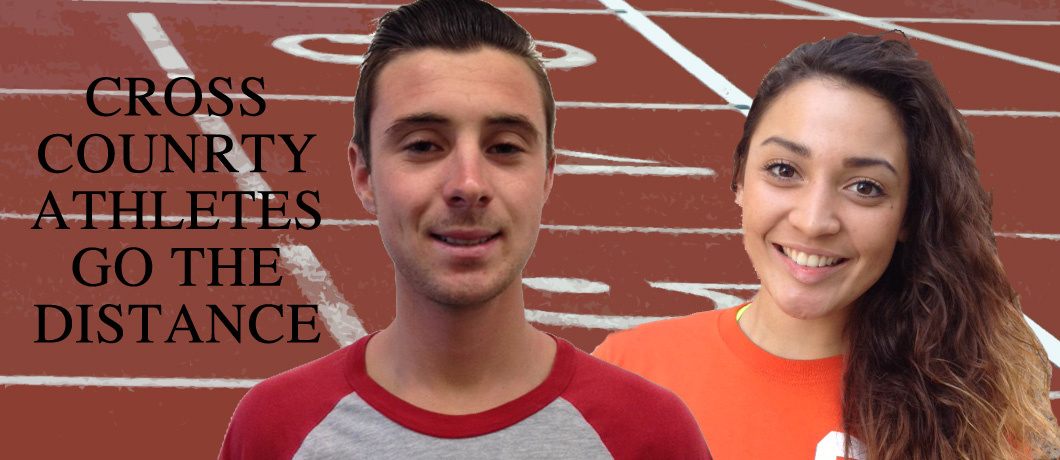 ---
Rolling hills, inclines, off road terrain and long distances are not unfamiliar to Wesley Ewart and Jasmine Longtin. Both are members of the Citrus cross-country team that began the season in September and have since competed in a series of invitationals and previews.
A sophomore, Ewart has been running since the summer before his freshman year in high school, and now serves as  team captain for cross-country.
At the Western State Conference Preview on Oct. 6, Ewart placed 75 individually but helped the team with a time of 26:34:60, which placed him within the top 5 times of the day.
When asked, Ewart said that his biggest accomplishment at Citrus would be "dropping time from my freshman year to sophomore year."
Regarding her choice for team captain, Alicia Longyear, head cross-country coach for Citrus, said that Ewart, "rose to the challenge and I found that I could always count on him." She also stated, "Other runners on the team looked to him for guidance."
Jasmin Longtin, a member of the women's cross-country team, is newer to this highly individualized sport, but that hasn't kept her from success.
Having just started running this past summer in order to prepare for her first season of women's basketball at Citrus, Longtin has a newfound respect for cross-country that she had not realized before.
"Out of all of the sports that I have ever played, cross-country is probably the hardest," Longtin said. "It's a whole mental thing."
Because cross-country is usually considered to be an individual sport, it was difficult for Longtin to adapt from the usual group dynamic she was used to while playing basketball.
"Being on any type of competitive team, there's an accountability with others. Even if you don't want to, you have to," Longtin said.  "With cross-country, if you don't want to push yourself, then no one else can," Longtin said.
"Her history of basketball led her to being the most encouraging female runner on the team," Longyear stated. "She would constantly cheer and push her teammates to better themselves."
Both Ewart and Longtin understand what it's like to push themselves. Ewart has recently begun to compete in sprint series triathlons, which are short-distance triathlons that involve endurance competitions in three disciplines: cycling, swimming and running.
Ewart also hopes to move onto Olympic distance triathlons within the next six months.
For Longtin, she believes that cross-country is preparing her for her upcoming basketball season with the Owls. "It taught me to be a leader by choice, not by force. I wanted it to be more of a team sport, so I could be a motivator and push others to improve," Longtin said.
Their most recent efforts were at the Western State Conference Championships on Oct. 25, when men's cross-country team placed 10 out of 12 teams and the women's team placed 10out of 14 teams.
The final event for the cross-country season is the Southern California Championships, which will be on Nov. 8 in Santa Clarita.
---
---