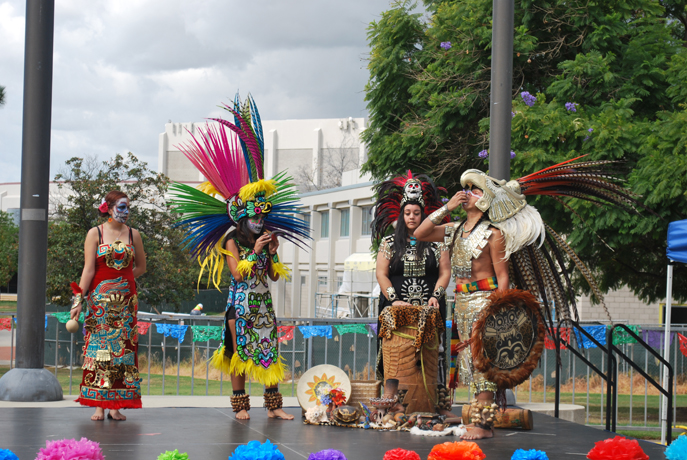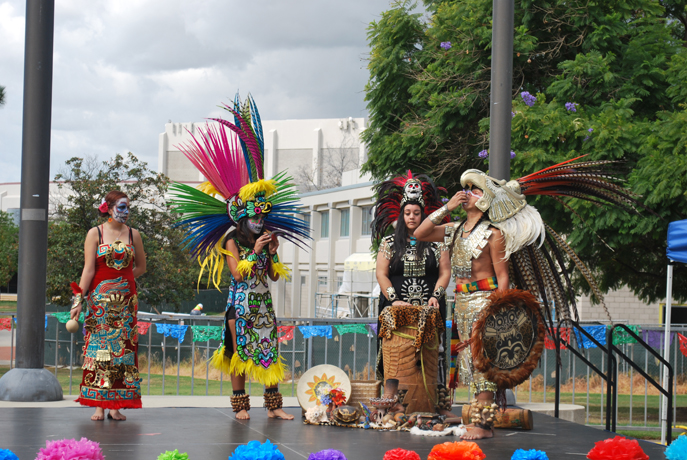 ---
Fall Fest 2013 sponsored by the Associated Students of Citrus College featured an array of "fangtastic" festivities in the Campus Center Mall during Oct. 29-31.
The event was not only to capture the spirit of Halloween but also to promote the clubs on campus.
On Oct. 29 the students honored Dia de los Muertos. This significant cultural holiday marks a day to honor and remember friends and family members who have died.
Students, created altars in remembrance of their loved ones as well as the consumption of traditional Mexican food.
Festivities included Aztec dancers, mariachis, face painting and three types of tacos, with churros for dessert. This celebration captured the true spirit of the Day of the Dead and the importance of remembering those we have lost but who are never forgotten.
"I thought Fall Fest was good but I think we can do better next year. We need to advertise it more and make it a lot bigger than it was," said ASCC Treasurer Carlos De La Torre, 19, business major.
On Oct. 30, Michael Mezmer captivated the audience with his hypnosis act in which he chose students from the audience and sent them into a trance by completely releasing them from any conscious thought using a hypnotic spiral.
Students danced like Shakira, played pretend instruments and laughed uncontrollably at nothing. When brought back from the trance, students were completely oblivious to their actions.
"I have to say my favorite part of Fall Fest was the Trick-or-treating for the club booths. It helped to bring out the faces of both the students and the clubs, it helps make more of a connection between the two," said the President of ASCC Tyler Hernandez, 19, political science major.
Following Michael Mezmer was a workshop by Christopher Allan Poe, a fifth generation descendent of the author Edgar Allan Poe, who taught the audience the five steps of making a story scary. The steps included: making the reader care about the protagonist by creating holes in their lives, making setting a priority, giving the antagonist an evil purpose, to be as unexpected as possible and to take away all the protagonists advantages.
On Halloween day events included trick-or-treating, a free photo booth, a D.J, food sales and the Citrus College Cosmetology's "Cosmos Most Haunted Hair Show" that showed the talents of the cosmetology department.
"My favorite part of Fall Fest was the free candy, everywhere! Its all about that candy," said student trustee Mariana Vega, 20, political science major.
Thanks to ASCC, Fall Fest was a ghoulishly amusing celebration and captured the essence of Halloween.
---
---