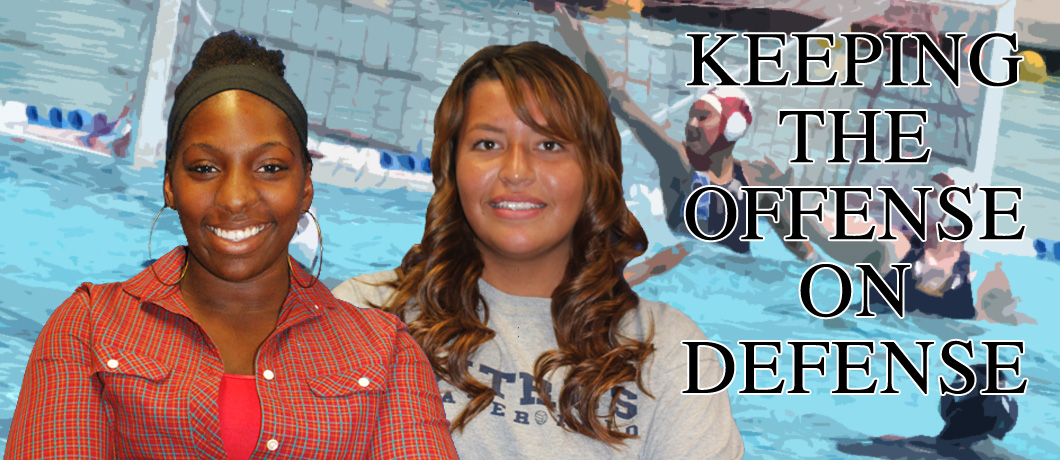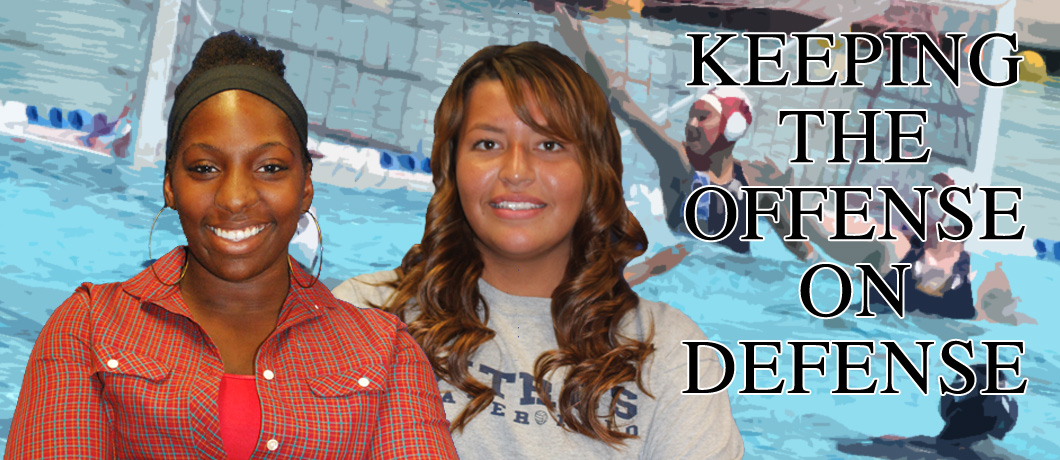 ---
The women's water polo team at Citrus College has two goalkeepers and they do more to protect their team than just blocking balls.
According to Kierra Wright 19, she and the Fighting Owls' other goalie, Rose Takeuchi, 18, are in charge of guiding the team.
"We mostly control the game," Wright said. "We control what the players do, where they're looking, and we tell them what the time is."
In water polo, a team can have possession of the ball for a maximum of 30 seconds before the ball is turned over to the other team.
Wright became a water polo goalkeeper back when she was in high school because, ironically enough, she didn't like swimming. "I'd rather stay in the goal and block balls than to be the one shooting," Wright said.
Despite this, Wright considers water polo to be more intense than all other sports she's participated in, "I'd put water polo above all of them," Wright said.
According to the team's coach, Andrew Silva, Wright has greatly improved in her leg strength and fundamentals throughout the semester.
"She gets out of the water much higher," Silva said. "Her movement is much better. Her basic strength and technique is 200 percent what it was when we started working together just a few months ago."
Wright says that the main difference between her and Takeuchi strategically is their height. "She's taller so she gets all the high shots," Wright said. "I'm short so I get all the low ones better."
While Wright's height is 5'4', Takeuchi is the third tallest player on the team at 5'10', only two inches shorter than 6-foot-tall Christina Tereszczuk and Kaycie Zinkosky.
According to Takeuchi, her height and long arms are what caused her to pick up water polo in the first place. "I originally wanted to join swim but, because of my height, the coach thought I'd be better in water polo," Takeuchi said.
For Silva, Takeuchi came to the team already knowing her basics. "What we've done with Rose is fine-tuned some of those techniques such as controlling her saves a bit better and anticipating shots from other players," Silva said.
As a high school freshman, Takeuchi played field but eventually shared Wright's disdain for swimming. "I didn't like it," Takeuchi said.
Takeuchi compared water polo to volleyball, another sport that she played as a high school student. "Athletically it takes the same mindset but physically it's completely different," Takeuchi said.
Takeuchi has spent a considerable time in the water this semester, accumulating 251 blocks and 13 assists throughout the 25 games she's played.
Wright has played seven games this semester and has blocked 20 goals.
You only have two more chances to see these two in action. The WSC Championships at Santa Monica College will take place on Nov. 8 and 9. Who they'll be playing against is to be announced.
---
---