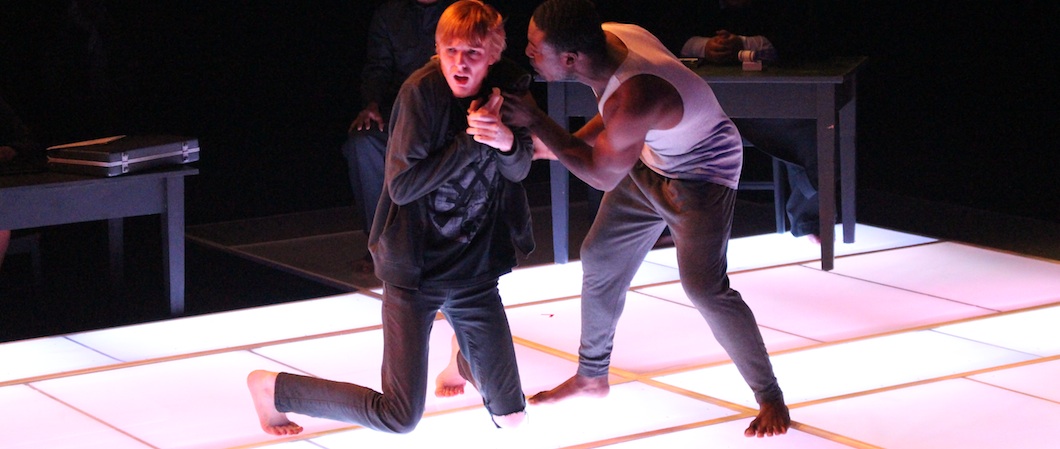 ---
Right out of the Citrus College acting department comes a riveting play about self-forgiveness and the human spirit.
Star of "The Last Days of Judas Iscariot," Nicholas Murphy, 20, who tackles the role of Judas, is a theatre arts major from Covina.
This is Murphy's second year attending Citrus College with plans of transferring next fall. When asked about his decision to audition for the play he replied, "I was encouraged and told to audition for all roles within reach, taking advantage of every opportunity the department has to offer, and I also found this script very intriguing."
Murphy landed the lead role of Judas Iscariot after auditioning this past October.
He first began to act four years ago with the influence of movies, TV shows and plays.
Also in the production, as an actor, is the theatre arts program director and producer, Cherie Brown, who plays Henrietta Iscariot, the mother of Judas.
Brown not only acted and produced "Judas Iscariot," but also co-directed.
Brown has been teaching at Citrus College for 15 years and when asked what was different about performing in this production than any other production in the past, she responded by saying, "This is my first performance during the actual school year along with getting the opportunity to work next to Laurie Woolery as a director and also to get the chance to work with students as a co-actor instead of just a director."
Brown coins the term "theatre multitasking" as being a challenge in this production as a teacher, actor, director and producer.
Being an actress alongside her students was quite a unique experience she stated.
When asked what her favorite part of being in the production, Brown said, "Being able to collaborate with the director. All of the things I've learned from Laurie working side by side with her, I must say were one of the best things."
---
---