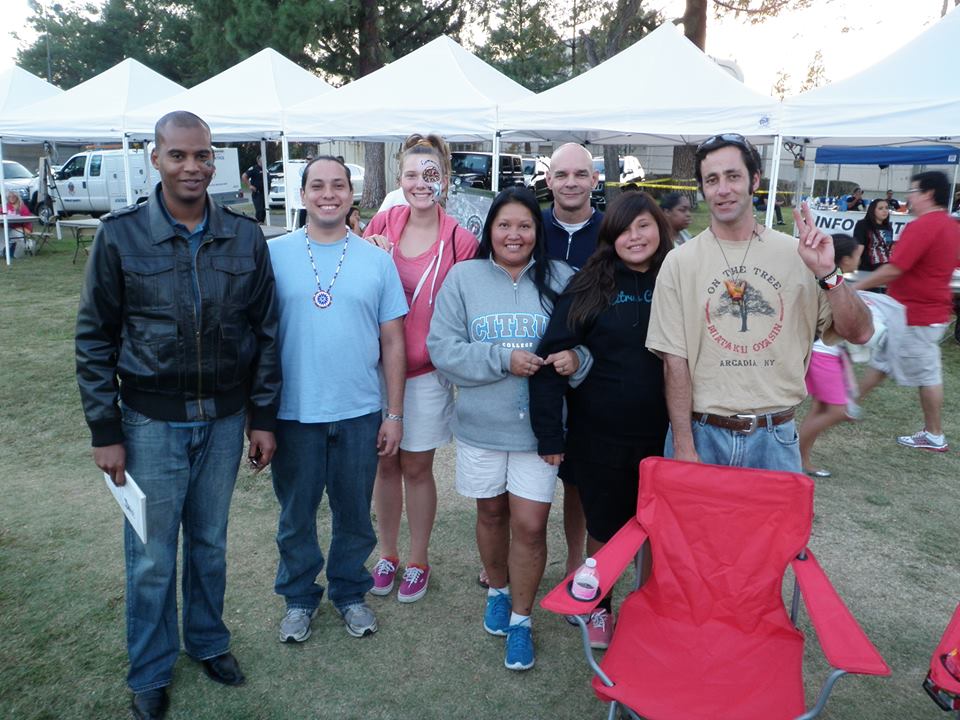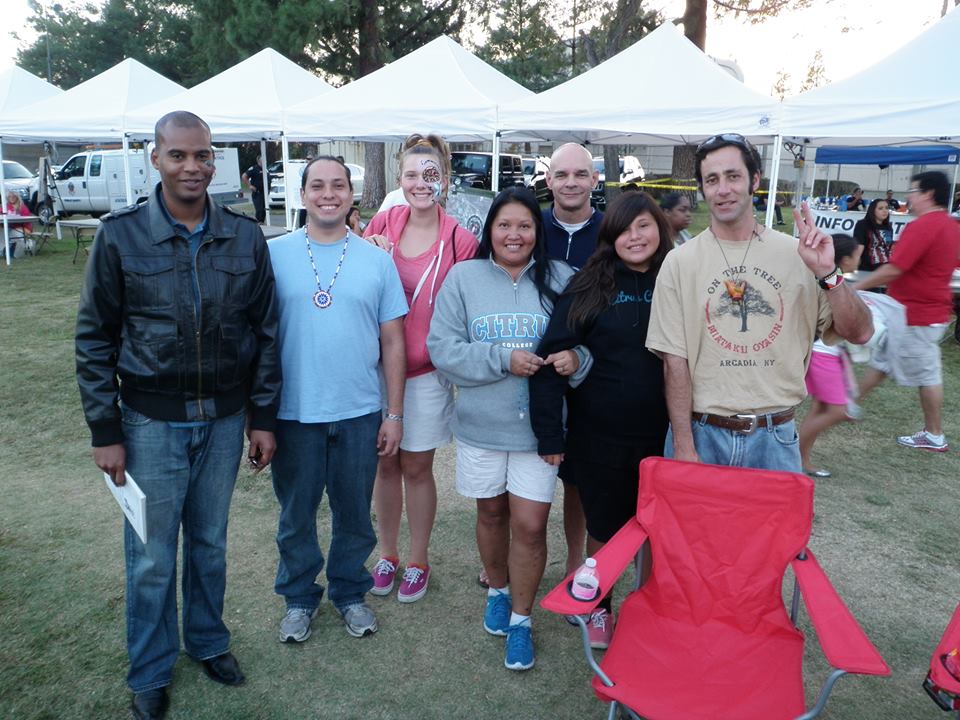 ---
As a member of the Otoe-Missouria Tribe of Indians, Manuel Ramirez, 31, describes Thanksgiving as more than just a national holiday.
"I can say from within my tribe and our traditions that giving thanks every day is something that is practiced on the hour, every hour," Ramirez said.
Ramirez is founder and president of the Native American Student Association, which was established in September.
"Our club is about building a community for Native American students and students interested in Native American culture," Ramirez said.
The club attended a powwow at Cal State San Bernardino on Oct. 12 attended by nearly 800 people.
It was hosted by a Native American tribe known as the San Manuel Band of Mission Indians.
While N.A.S.A. attended the powwow for only one day, the full event ran from Oct. 11 to Oct. 13.
A powwow is the gathering of North America's Native American people.
The word derives from the Narragansett word "powwaw", meaning "spiritual leader."
These events honor Native American/First Nations culture through song and dance.
Powwows can vary in length from a few hours to a few days.
According to Ramirez, the powwow was the club's first major event.
"It's a time when tribes from across the United States get together for dancing and singing," Ramirez said. "Each dancer dances in a different category. Each style has differences between men and women.
They have fancy dance, traditional dance, jungle dress, children and golden age."
Steven Bluitt Flowers, 28, a club member with Cherokee roots, said that the event was incredibly fun. "We had great support," Bluitt Flowers said. "A great number of our club members showed up."
More recently, the club invited Brian Burkhart, Ph.D., a Cal State Northridge American Indian Studies professor, to visit Citrus College as a guest speaker on Nov. 14 in honor of November as Native American Heritage Month.
Burkhart's family comes from the Cherokee Nation in Oklahoma, though he was born and raised in the Navajo Nation in Arizona near the city of Winslow.
Burkhart spoke about the history of Native Americans and Thanksgiving as well as the sovereignty of Native American nations.
Burkhart also played the drums and sung alongside other Native Americans as a part of the presentation.
Burkhart said that he started the speech similarly to how he does his Intro to Native American Studies class.
"We have this mythological connection in American history to the story of Thanksgiving," Burkhart said. "I start with that story just to give people a sense of the contrast between what we think we know…and what is real."
Specifically, Burkhart started his speech in regards to the horrors of the Pequot War.
The war took place from 1634 to 1638 between the Pequot tribe and an alliance of English Colonists accompanied by their Native American allies.
At the end of the war, more than 700 Pequots had been killed or taken into captivity.
The end result was the elimination of the Pequot people.
"That's like…living in a freaking Freddie Krueger nightmare story in real life," Burkhart said. "They had never seen anything like this happen."
The Inter-Club Council gave Burkhart and the club a standing ovation for the success of the event.
A forum was held after Burkhart spoke and rather than ask questions, those in attendance were sharing personal experiences.
Next on the agenda for N.A.S.A is to attend the 30th annual Indigenous Awareness Month Gathering Powwow on Sept. 30 at Cal State Northridge.
---
---