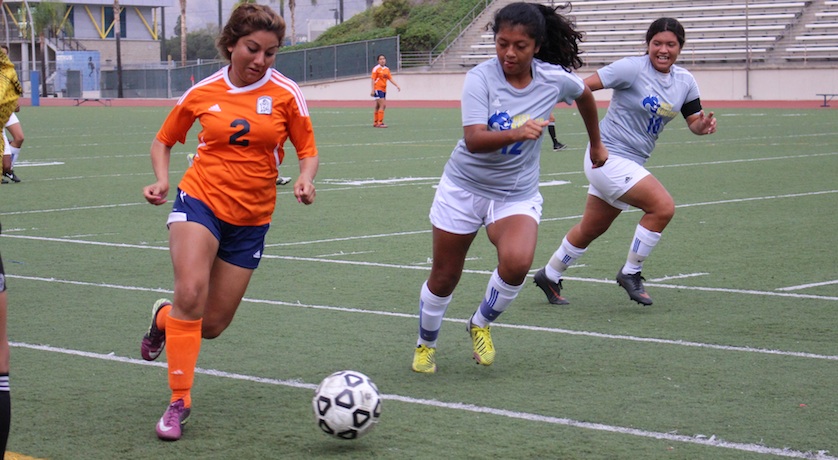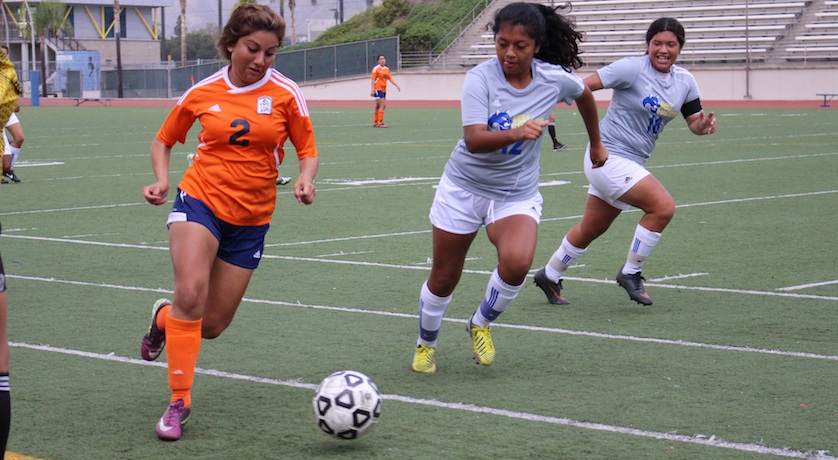 ---
The Citrus College women's soccer team finished their 2013 regular season by dominating the West Los Angeles Wildcats 8-0 at the Nov.15 home game.
With this victory, the Owls were second in the conference as they have won 12 of 15 games this season.
Even though freshman midfielder Alyssa Dunn, 17, has yet to score a goal this season, she still wants to continue playing defense for the Owls.
"I feel fine [about not scoring], partially because I play defense so it's a little harder to score from back there," Dunn said. "As defense, I helped them [my teammates] score the goals, so that's fine with me."
There was no mercy shown to the Wildcats as the Owls relentlessly scored goal after goal with no opposition.
Owl's freshman midfielder Kacie Licata kicked in the first goal with sophomore defender Sheyla Sanchez on the assist.
The Owls scored their fifth goal at the 29 minute-mark with Citrus freshman midfielder Cindy Ramirez assisted by Perez-Negron.
In the second half of the game Sanchez was unstoppable scoring two of the final three goals for the Owls.
Sanchez came in for the final goal of the game with freshman forward Amber Mace on the assist.
This game was a letdown for the Wildcats, as they have only been able to score three goals their entire season, two of which were in conference games.
Amber de Seriere is the Wildcat's new head coach; this is her first season coaching the Wildcats.
De Seriere is proud of the team overall and views this season as motivation for the team to work harder.
"The main point for us overall was to establish our name and program out there," de Seriere said. "Our success was not measured by wins but by the progress made throughout the season. In that regard, we are happy with the outcome."
The Owls close out their regular season 12-5-4 and 10-2-2 in the Western State Conference.
"We did what we needed to do," Tim Tracey, Owls head coach said. "Now we need to finish."
Moving forward, the Owls will continue to their postseason in the first round of the California Community College Athlete Association Southern California playoffs.
The first postseason game will take place at San Diego Miramar, Nov. 23 at 2 p.m.
---
---