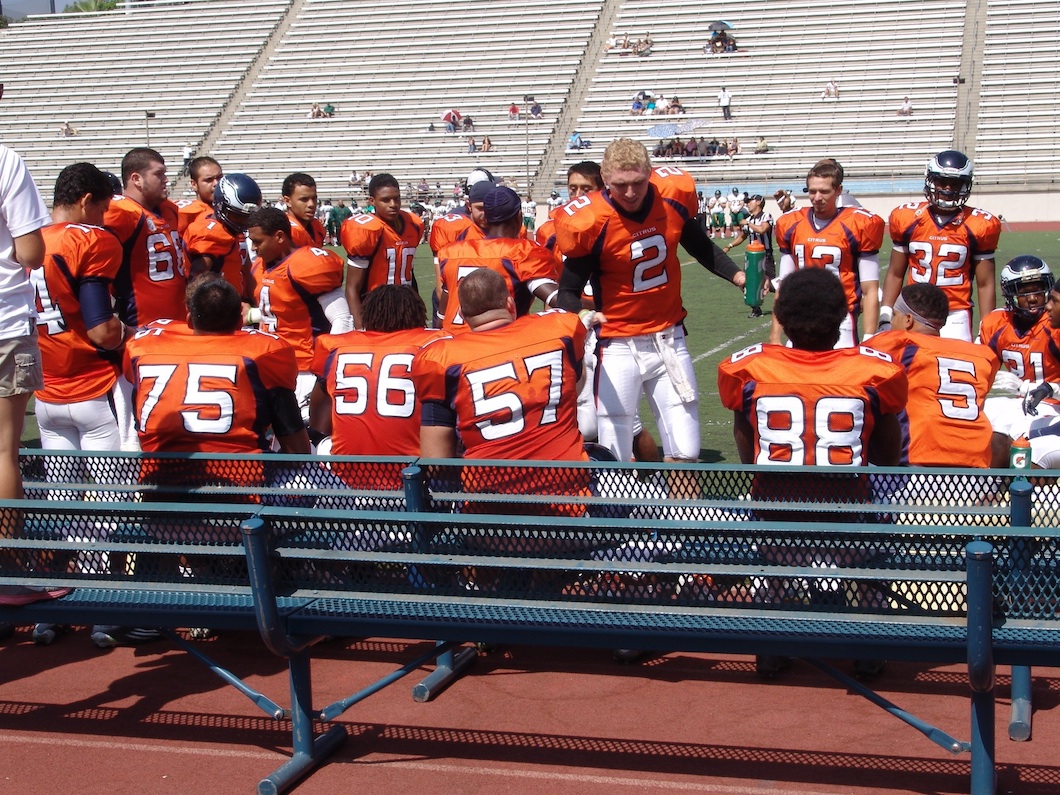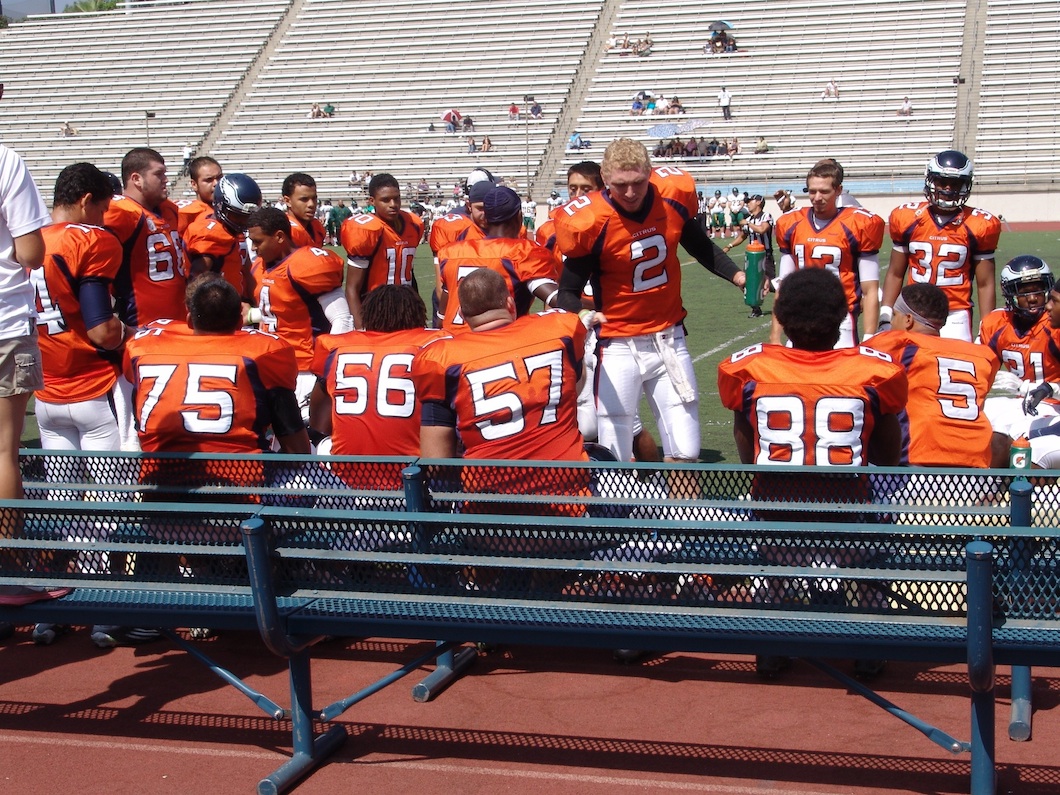 ---
The Owls' football team had high hopes coming into the 2013 season.  With a middle of the road 2012 season (7-4, 3-3), the Owls needed to improve in a lot of areas.
With a much improved 5-0 record at home in 2013 (2-3 in 2012), the Owls established that Citrus Stadium was a place that was not easy to come to if you wanted to leave with a win.
With improvement at home, came struggles on the road.  The Owls were 2-3 on the road this season, dropping key games in the final minute to Riverside Community College and Mt. San Antonio College.
The Owls would finish with a 4-2 record in the National Central Conference, good enough for third place behind 6-0 RCC and 5-1 Mt. SAC.
Led by freshman quarterback Larry Cutbirth, the Owls offense was exciting, but too predictable at times.
Cutbirth tallied 2,223 passing yards and 27 touchdowns.  He threw just four interceptions.  With his 27 TDs, Cutbirth owns the school record for most TDs in a season.  Cutbirth also owns the record for most passing TDs in a game with six coming against Riverside.
"The main thing I took away from this season was the bond I and some of these players created over the year," Cutbirth said.
Leading the rushing attack was freshman Emmanuel Pooler, who averaged 7.1 yards a carry, tallying 649 yards and six touchdowns.
Sophomore linebacker Maurice Dupleasis led the defense in tackles (37), assists (43), and tackles per game with 8.9.
"We did good this season as a defense.  Key players went down but players stepped up and we were pretty good the whole season," Dupleasis said.
The secondary was in good hands most of the season with sophomore cornerback Braxton Brown and freshman cornerback Charles Flowers.
Flowers led the team in interceptions with five and finished second in tackles with 34.
Brown led the team in pass breakups with 13 and had three interceptions.
The Owls 7-4 record earned them a date with Saddleback in the Beach Bowl on Nov. 23.
"The way we bounced back after the Riverside loss, getting the three wins.  A lot of teams would fold after that, I think we responded pretty well," Cutbirth said.
Citrus would win the game 25-14 and earn their first bowl victory since 1988.
Cutbirth threw for 236 yards in the Beach Bowl and receiver Scott Calles had eight receptions for 102 yards.
Brown made the big play on defense, intercepting Saddleback College quarter back Tim Belman.  Brown would go on to earn the defensive player of the game award.
"I was excited, I was at a loss for words after I found out I was defensive player of the game," Brown said.
With a majority of key offensive and defensive players expected to return next season, the Owls will be looking to reclaim the NCC, something they have not done since 2006 when the Owls were playing in the Western State Conference.
"I think they'll do better than we did this year.  I know Charles Flowers is coming back and he's a great defensive back in my eyes.  I'm expecting them to go 10-0," Brown said.
---
---