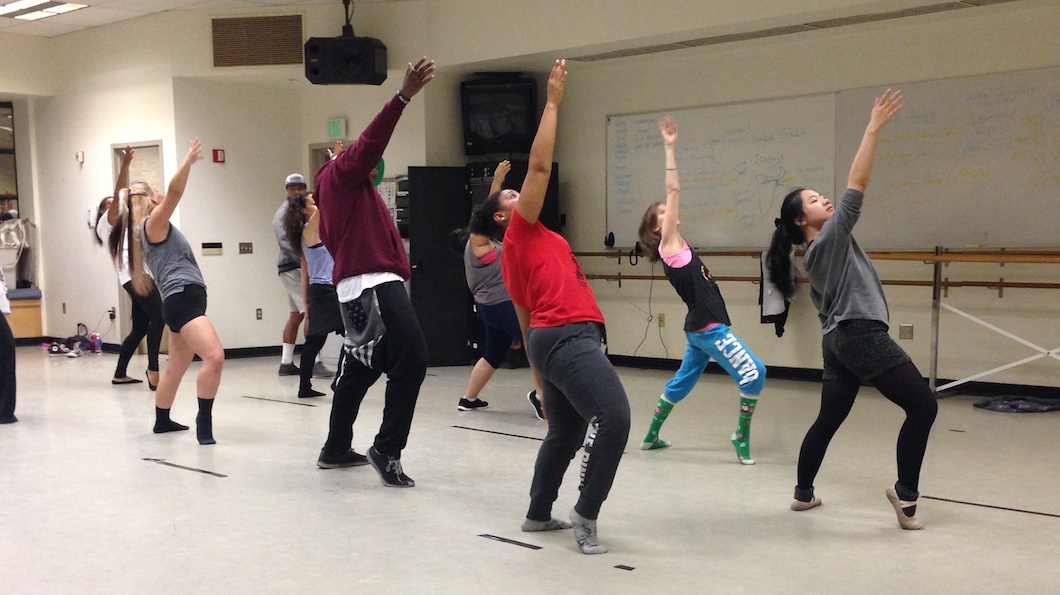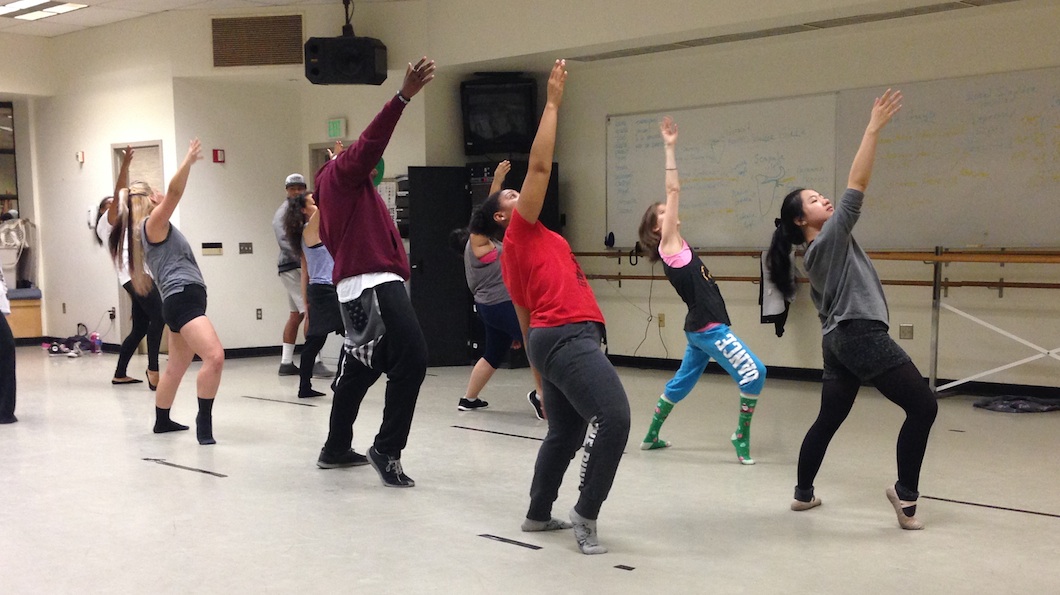 ---
The Citrus College performing arts department will be continuing its annual tradition "Holidance" on December 19 and 20 in the Haugh Performing Arts Center. This production will feature dance pieces choreographed by students and faculty that celebrates many holiday traditions in this season.
The multi-cultural concert is co-directed by faculty members John Vaughan, Jennifer Allgaier and Renne Liskey who have coordinated there own numbers into the performance.
Vaughan choreographed the opening number called 'Turkey Lurkey Time" which he describes as a "60's dance style" as well as two other pieces: Hanukkah and Kwanza.
Jennifer Allgaier will be featuring a selection from "The Nutcracker" with full sets and costumes while Renee Liskey choreographed a jazz number from "The Muppets Last Movie", the closing number of the night.
"The thing I like about "Holidance" is that we celebrate all different parts of the holiday season: Kwanza and Hanukkah and Christmas and New
Years," said Renee Liskey, full time dance professor. "The name kind of applies to just Christmas, but it's actually all of the holidays that we celebrate in this country."
A faculty and student hip-hop piece will also be included that moves to the beat of Kelly Clarkson's new Christmas album, "Wrapped in Red."
"I'm most looking forward to just getting out there and performing," said Lisa Lopez, dance major, 25. "I love always finding that moment of peacefulness and happiness on stage and sharing it with everyone."
As "Holidance" is about honoring many traditions, the faculty and students have prepared a show that's fun for the whole family.
Our students represent all of those different areas and it's nice to have them come together and do something that is family orientated and for the kids," Liskey said.
Student and Senior tickets are $10 while Regular priced tickets are $12.  They can be purchased at haughpac.com, by phone at (626)-963-9411, or at the box office on campus.
 Editor's note: This article was also written by Sylvia Aparicio
---
---