---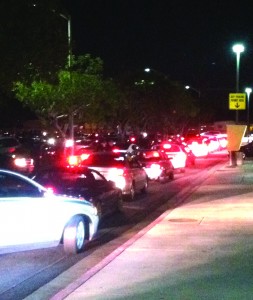 Top 5 events of spring 2013:
-Feb. 20 gun scare sheds light on some kinks in the Citrus College emergency preparedness procedures.
-"The Bronze Star" production competes as semi-finalists in the Kennedy Center American College Theatre Festival and receives the Distinguished Performance and Production Ensemble Award.
-The Rocket Owls compete as California's only community college in the University Student Launch Initiative.
-Citrus Palooza was the theme for Springfest 2013 where students, faculty and staff were able to experience events like Casino Day, "Throwback Thursday" and live DJ's.
-Fighting Owls softball team makes it to the second round of playoffs for the first time ever.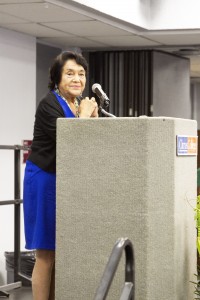 Top 5 events of fall 2013:
-Dolores Huerta, human rights activist, visits Citrus College and speaks out to students.
-Fall Fest haunts Citrus' campus with a Day of the Dead theme bringing students, faculty and staff together for more than just candy.
-Salute to Our Veterans is an annual celebration but this time around a live statue was added to memorialize fallen soldiers.
-The Board of Trustees welcome new board member, Barbara Dickerson, for the Area 1 seat succeeding 32-year incumbent Gary Woods.
-The Fighting Owls football team wins their first Beach Bowl game in 25 years.
Top 10 albums of 2013:
10. Queens of the Stone Age "…Like Clockwork"
9. My Bloody Valentine "MBV"
8. Deafheaven "Sunbather"
7. Nine Inch Nails "Hesitation Marks"
6. Haim "Days Are Gone"
5. Kanye West "Yeezus"
4. Justin Timberlake " The 20/20 Experience"
3. Arcade Fire "Reflektor"
2. Drake "Nothing Was The Same"
1. Daft Punk "Random Access Memories"
Top 10 movies of 2013:
10. "The Wolverine"
9. "Thor: The Dark World"
8. "The Great Gatsby"
7. "Gravity"
6. "Star Trek: Into Darkness"
5. "Despicable Me 2"
4. "Man Of Steel"
3. "The Hunger Games: Catching Fire"
2. "World War Z"
1. "This Is The End"
---
---