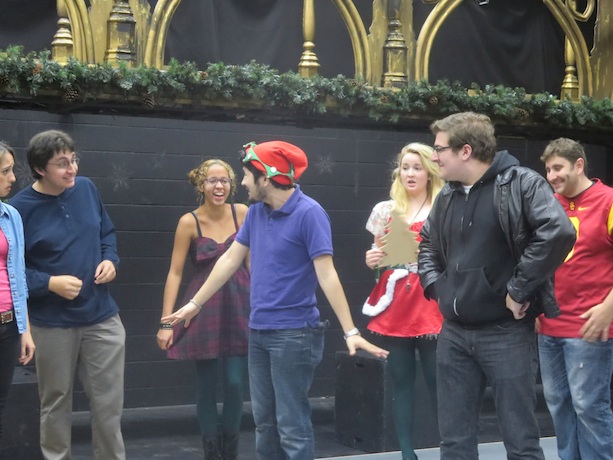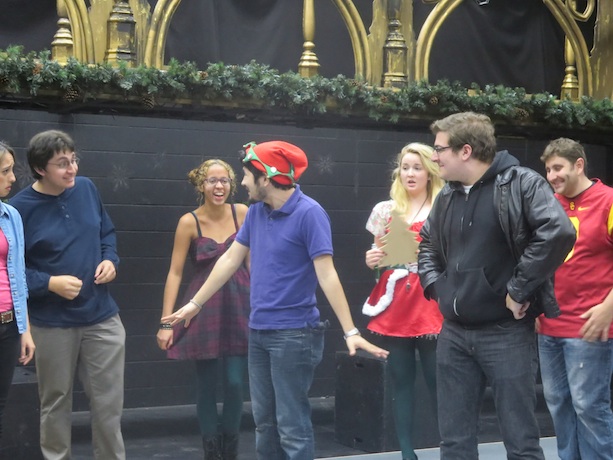 ---
Children everywhere know the consequences of being on Santa's naughty list: a lump of coal and no toys under the tree. But if Santa's list has suddenly gone missing, it is impossible to know the good kids from the bad.
This is exactly the case in "Naughty vs. Nice: The Case of the Missing List", a Little Theatre production performed through this Dec. 8 with two performances open to the public.
Although this play is intended for an audience of children, the production has an assortment of colorful characters that the older audience learns to love.
"The story is a fun little romp for kids and families to enjoy," says actor Matthew Maloney, who plays Santa Claus. "There's fun to be had."
Director Jeremy Lewis likes the fact that this play is meant to be entertaining.
"So much of our lives is heavy and makes you think, and we never get to do anything that is just for fun," Lewis said. "This show is meant for that."
The show begins with Holly, Santa Claus's assistant, realizing that the naughty and  nice list has gone missing, and she must find it before Santa knows that it is disappeared.
Given only 24 hours to find the list, Holly enlists the help of several children whose Christmas lists she had read.
After flying back to the North Pole by reindeer, the kids set to work trying to find the elusive list, using their investigative skills and methods of persuasion.
Upon seeing that the "good" kids are trying to help find Santa's list, the three "bad" kids, the Baker triplets, are determined to slow them down, hoping that this might mean that they also receive presents this year.
The kids meet singing elves, reindeer helpers and, of course, Santa Claus on their journey to finding the list.
Because this show has been written for children, the actors must keep their young audience in mind.
"Kids are a different audience. You can't feed them caricatures," said actor Ryan Lyle, who plays bully Buster Baker. "There has to be believability to the characters."
This show is a "nice, inexpensive way to introduce children to the theatre," said Lewis.  "You can share a bonding experience."
Tickets for "Naughty vs. Nice" are available at the Haugh Performing Arts Center box office and are also available at www.haughpac.com.
Tickets for this production are $8, so spread the Christmas spirit by bringing as many little ones, family and friends to solve the mystery of Santa's missing list. Public performances are Dec. 8 at 1 p.m. and 3 p.m.
---
---