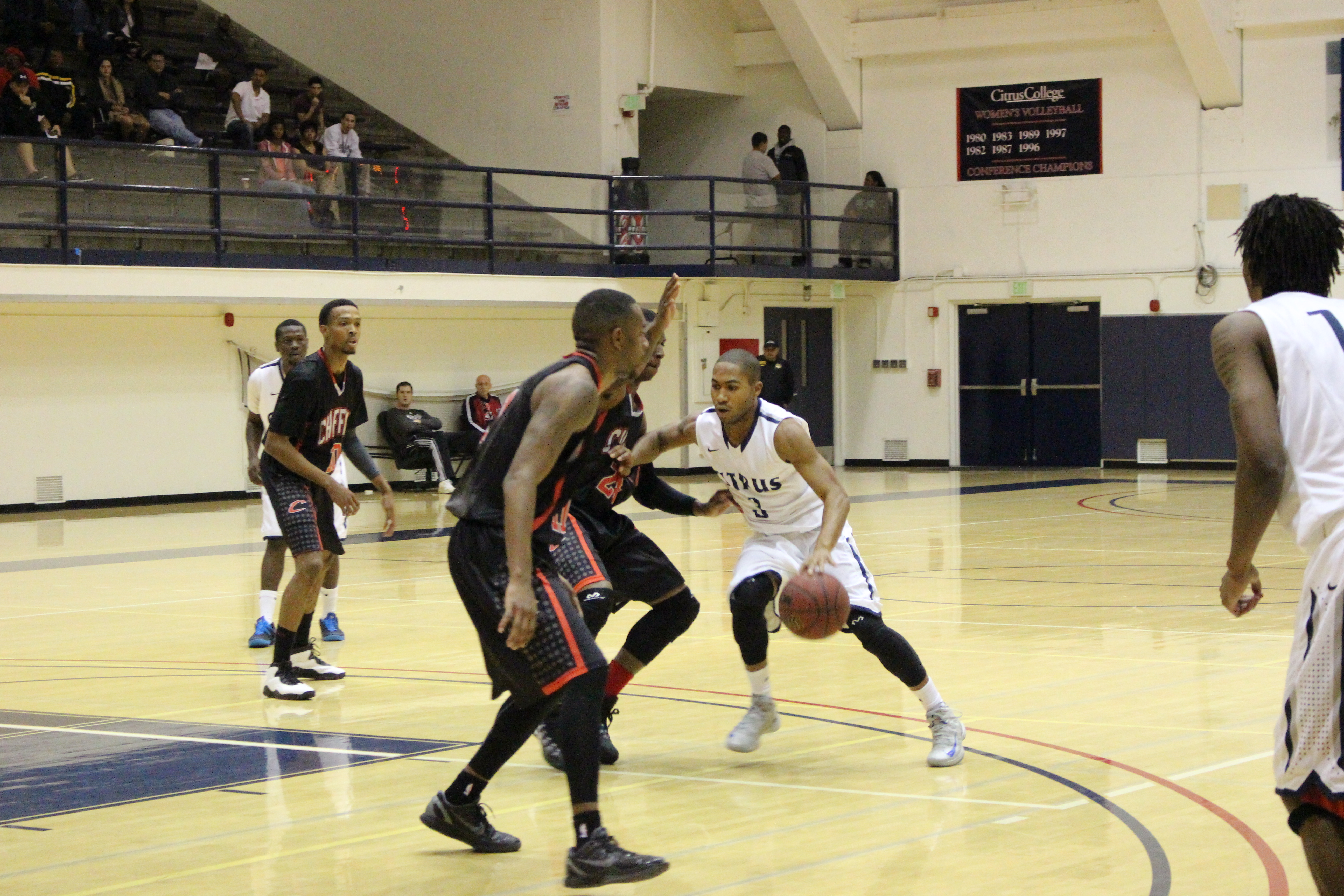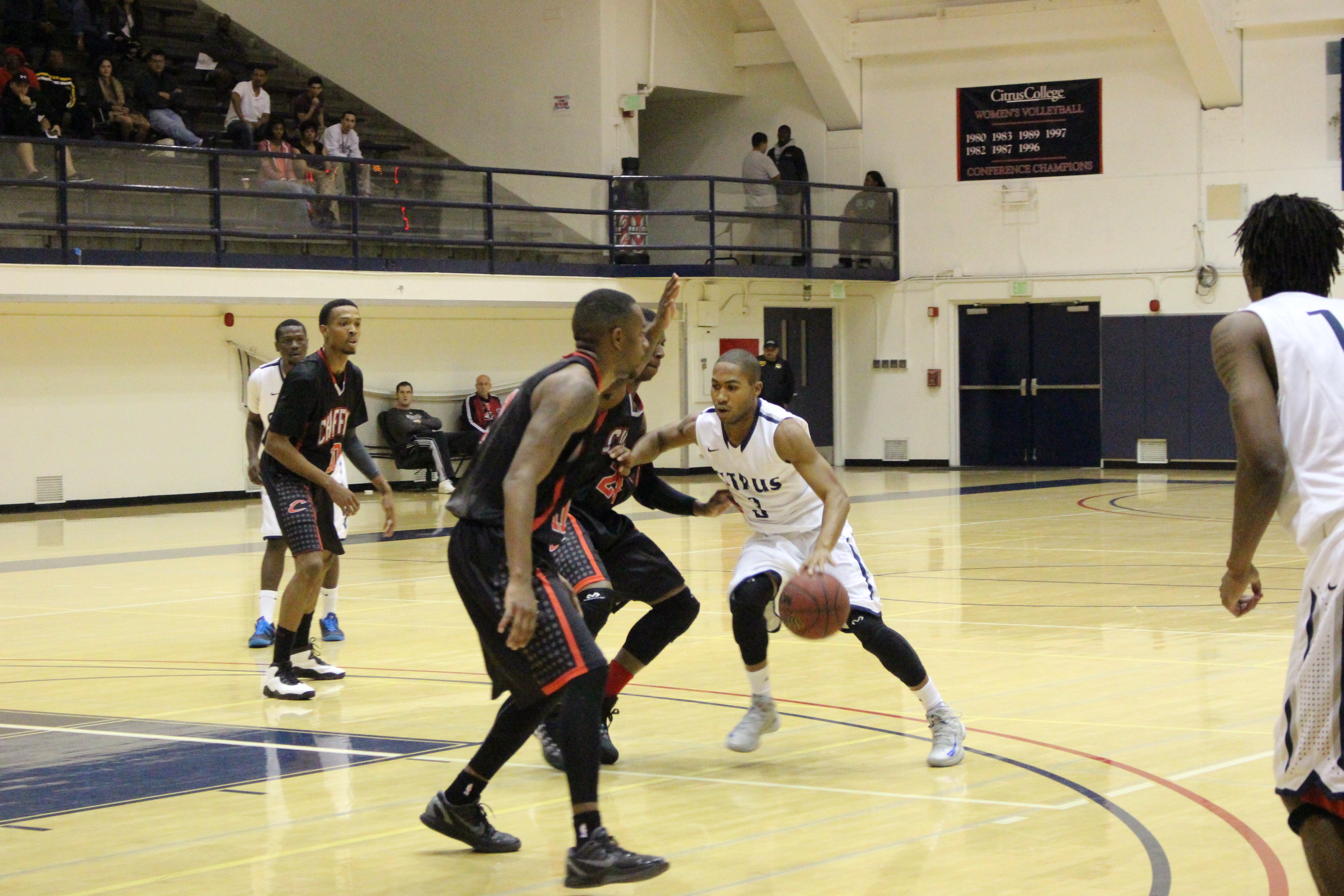 ---
Just Childress attempts to penetrate the lane against Chaffey College.  Childress played a total of 11 minutes in the 48-78 loss on Dec. 1, 2013. (Jessica Soto / Citrus College Clarion)
While a majority of students went on winter break, the men's basketball team was hard at work, trying to reach the big dance.
The Owls have made the playoffs for seven consecutive seasons.  This year's team hopes to make it back to the Final Four tournament after last season ended in the second round at regionals.
The Owls are currently 14-8, 7-4. They have had some big wins against top ranked opponents such as Glendale (17-4, 5-2) and Antelope Valley (20-4, 5-1).  Their most disappointing loss of the season thus far has been at home against LA Valley, who were 1-14 at the time.
Freshman starting point guard Justin Childress is averaging 9.8 points and 3.1 assists per game.  He said this season has been a learning process.
"Since we are so young, we don't know how to win some games," Childress said.  "If we are on the road and facing adversity, we have to keep doing what got us there instead of shying away from what made us successful."
Freshman forward Chris Reyes has been carrying the load for the Owls this season, leading the Western State Conference in rebounds at 12.2 a game and in field goal percentage with 60.2%. Reyes is leading the Owls in scoring, dropping 18.7 a game.
While the Owls have struggled at times to get the ball to Reyes, he controls the offensive glass well and is averaging four offensive rebounds per game.
Reyes is also a huge presence on the defensive end, averaging 3.6 blocks a game.  When Reyes isn't blocking shots, he's altering layups and making high percentage looks a bit more difficult.
"As the season progressed, we started to play more as a whole," Reyes said.  "We mix it up a lot, we like to play fast at times and then we like to get it inside."
If you have a dominant big man, it's essential to surround him with three-point shooters.  The Owls have Daniel Cheek and John Roach who are averaging in the mid 30s in three-point percentage.
The Owls find themselves fighting for one of the at-large spots for the playoffs.  With one game remaining on the schedule, it's win or stay home.
Their last game of the season will ultimately determine their fate if they make it into the playoffs or not as the Owls are fighting for an at-large position.
"There's no other route to the playoffs, we have to win this game," Roach said.  "Everyone's mindset is right, if it's not right after that then there's nothing that can be said to make it right."
The Owls will play host to West LA (7-17, 3-7), who they beat earlier this year 75-72.  Tip off is Feb. 18, 2014. at 7 p.m. in the Owls' Nest.
---
---