---
There are athletes that dominate off field as well as on the field.  These students are recognized by being given the name, Scholar Ballers.
Scholar Baller's started seven years ago and have continued to see an increase in the amount of student's that qualify.
In order to qualify as a Scholar Baller, an athlete must maintain a 3.0 GPA.
"It's tough, but my mom was a teacher and she taught my school came before basketball," said basketball player Justin Childress.
"I try and do them both to the best of my abilities."
101 students being named Scholar Baller's is the most Citrus has ever had.  This is the sixth straight year with an increase in student's eligible for this honor.
"I put school first before softball, if I don't have the grades, I can't play," second baseman Alyssa Lozano said.
"I was a multi-athlete in high school so I had to do my work to make sure I could play."
Some student's have trouble balancing their full load of courses, but these ballers are able to maintain the required GPA while representing Citrus at a high level.
"My schoolwork comes first and that started in high school," basketball player John Roach said.  "You have to get good grades in order to play so I just kept that mindset."
Cornerback Charles Flowers, runner Diego Lopez, runner Julia Galvez, golfer Marisa Piceno, outfielder Haylie Roach, middle blocker Kayla Eddings, and outfielder Matthew Reynoso are just a small portion of the Scholar Ballers.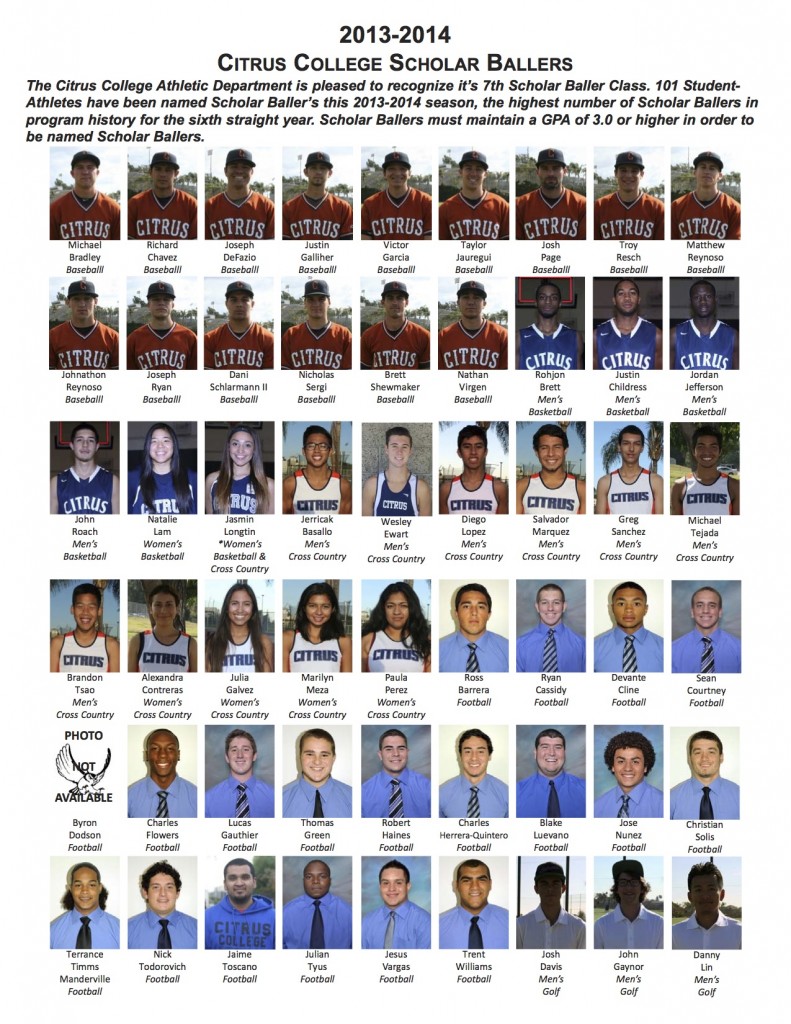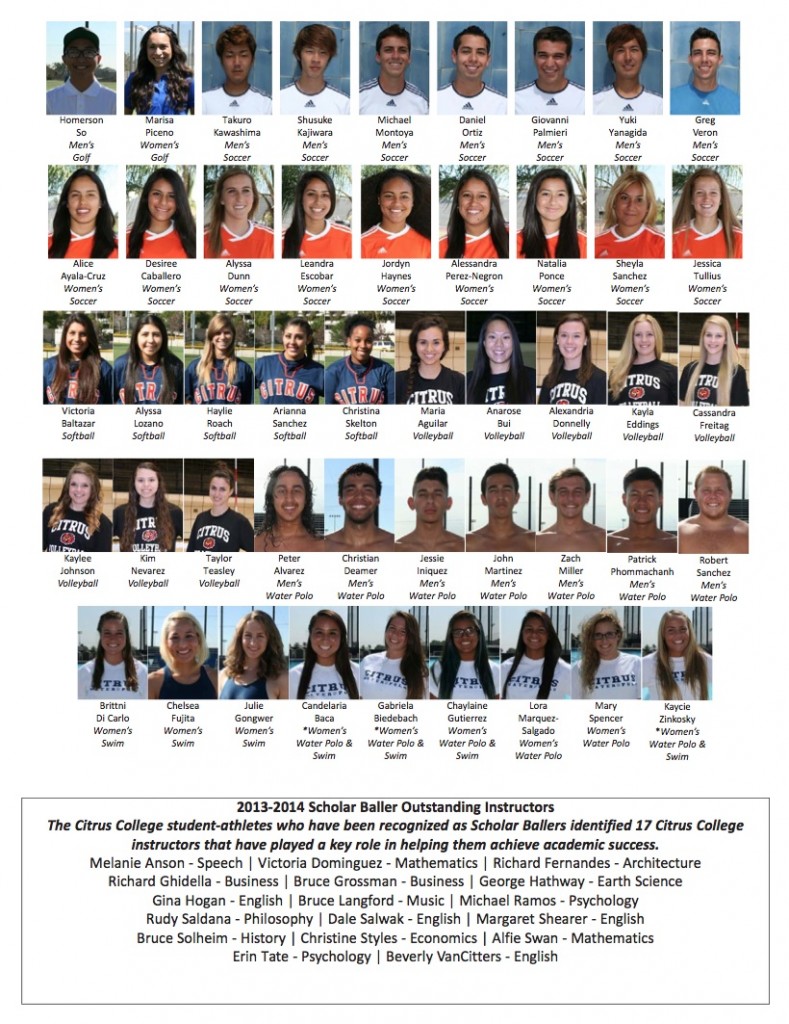 ---
---