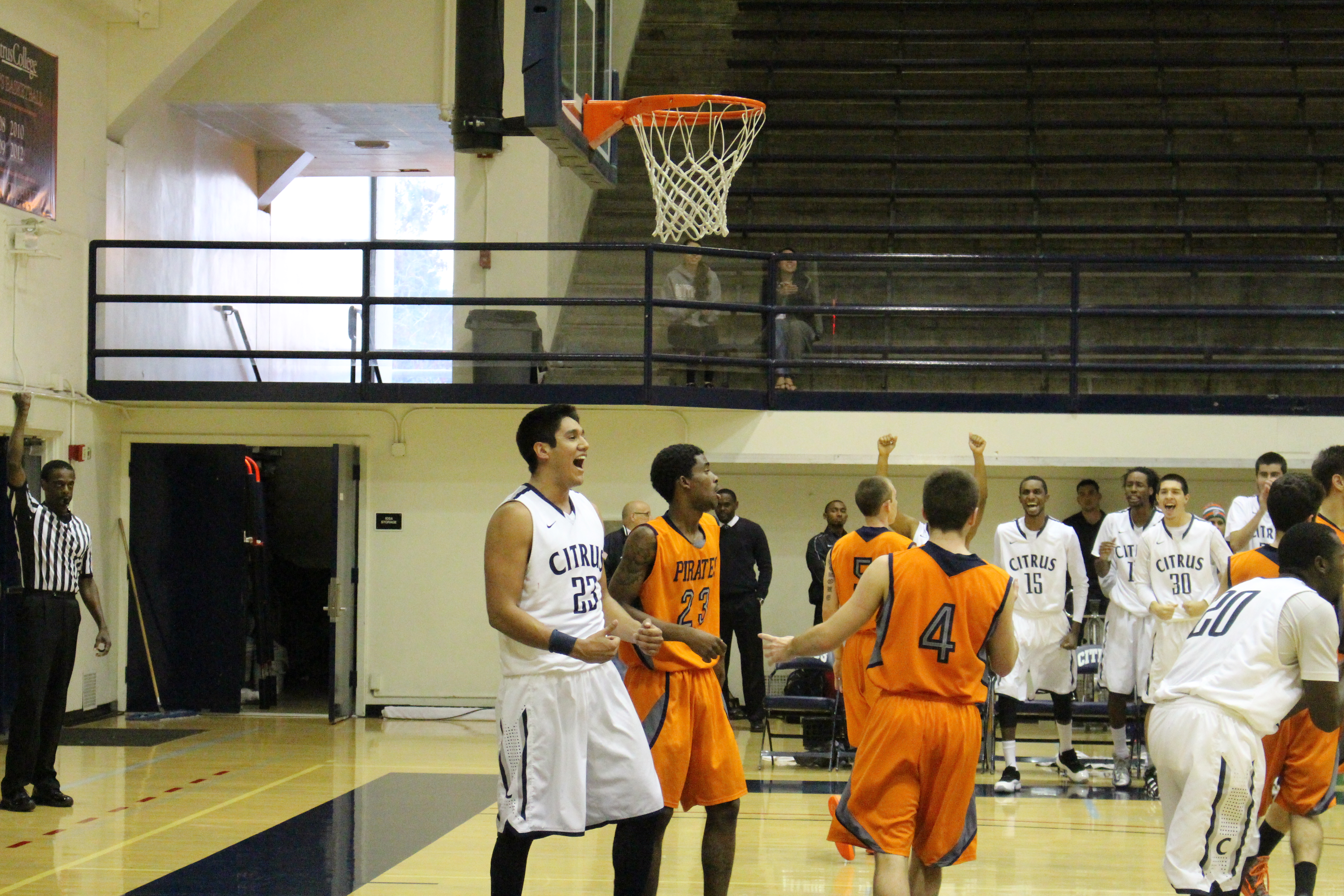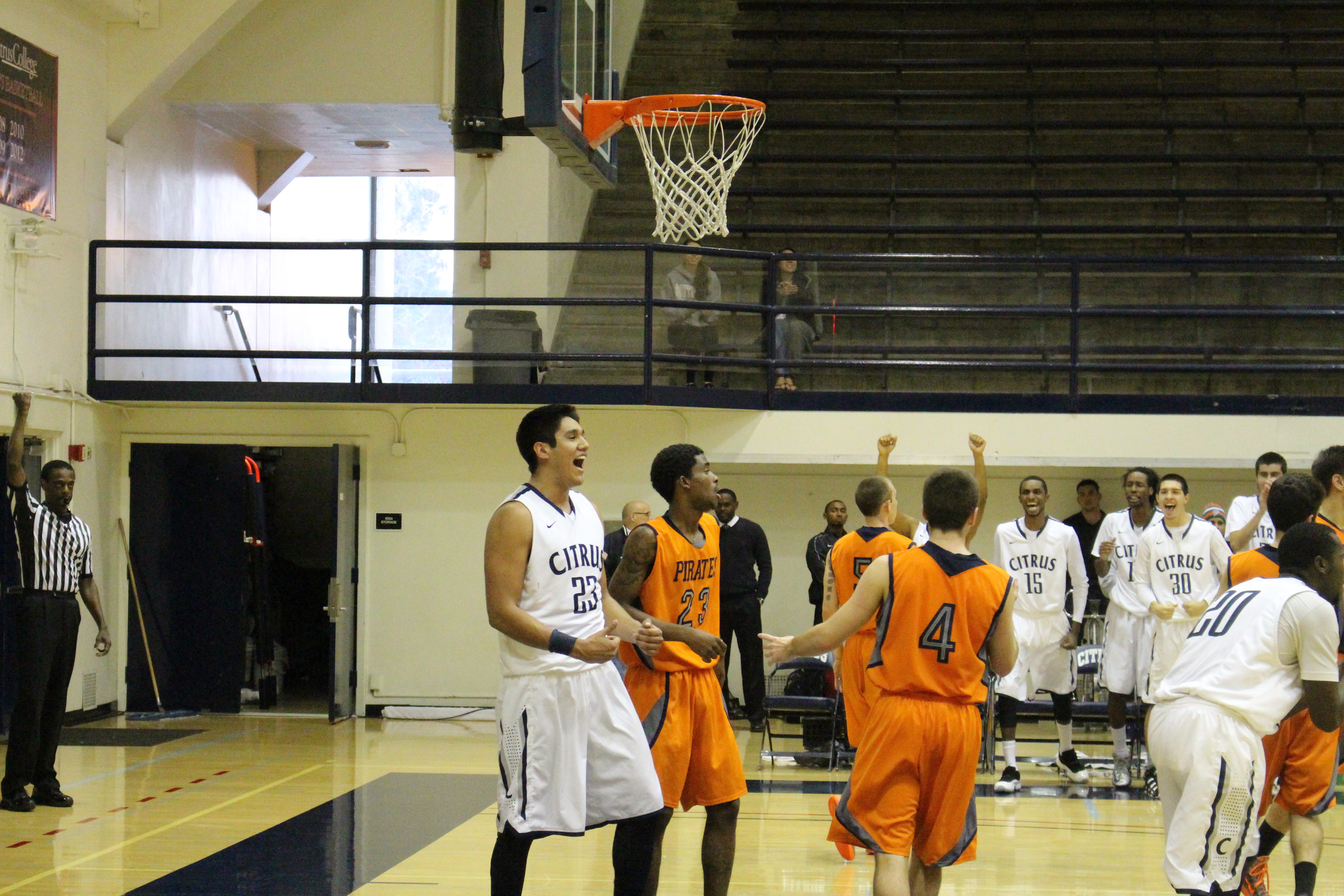 ---
Chris Reyes, #23, converts and-one against the Orange Coast Pirates on Nov. 29, 2013 during the Neil Edward's Classic. Reyes finished the game with 20 points and 14 rebounds. The Owls went on to win 77-67.
March Madness comes early to Citrus as the Owls were drawn as the 11 seed and will travel to 6 seed East Los Angeles College on Feb. 28 in the second round of the California Community College Athletic Association Southern California Regionals.
The ELAC Huskies (20-8, 9-4) are the South Coast Conference North Division Champions.  Their head coach is second-year man John Mosley, who was an assistant coach at Division I CSU Bakersfield for five years.
Sophomore forward Aaron Cheatum leads the Huskies in points, averaging 14.8 a game to go with 8.6 rebounds.
Leading the Huskies in rebounds is sophomore forward Zach Hinton, who is averaging 9.1 rebounds a game to go with 12.3 points a game.
The Huskies are averaging 77.2 points per game while allowing only 64.6 a game with an opponent's field goal percentage of 40.4, good enough for first in their conference.
Citrus College head coach Chris Victor, who has been at the helm for four years, leads the Owls to their eighth straight playoff appearance.  Victor and the Owls made it to the second round of last year's tournament before being bounced out by Saddleback College 64-78.
Forward Chris Reyes finished the regular season leading the team in both points and rebounds, averaging 18.7 points and 12 rebounds per game.  Reyes has also been ever-present on defense, totaling 3.7 blocks a game.
Daniel Cheek finished the regular season second on the squad in scoring, averaging 12.5 points per game.
The Owls averaged 71.7 points per game, allowing 69.2 points a game, while shooting 42.9 percent from the field, which was fourth in the Western State South Conference.
The victorious team in Friday's matchup will have a date with the winner between Mt. San Antonio (15-10)/Ventura College (16-12) and Mt. San Jacinto College (23-4)
Tip-off is scheduled for 7 p.m. in East LA.  Click the link below for directions.
http://www.elac.edu/collegeservices/campusmaps/generalmaps.htm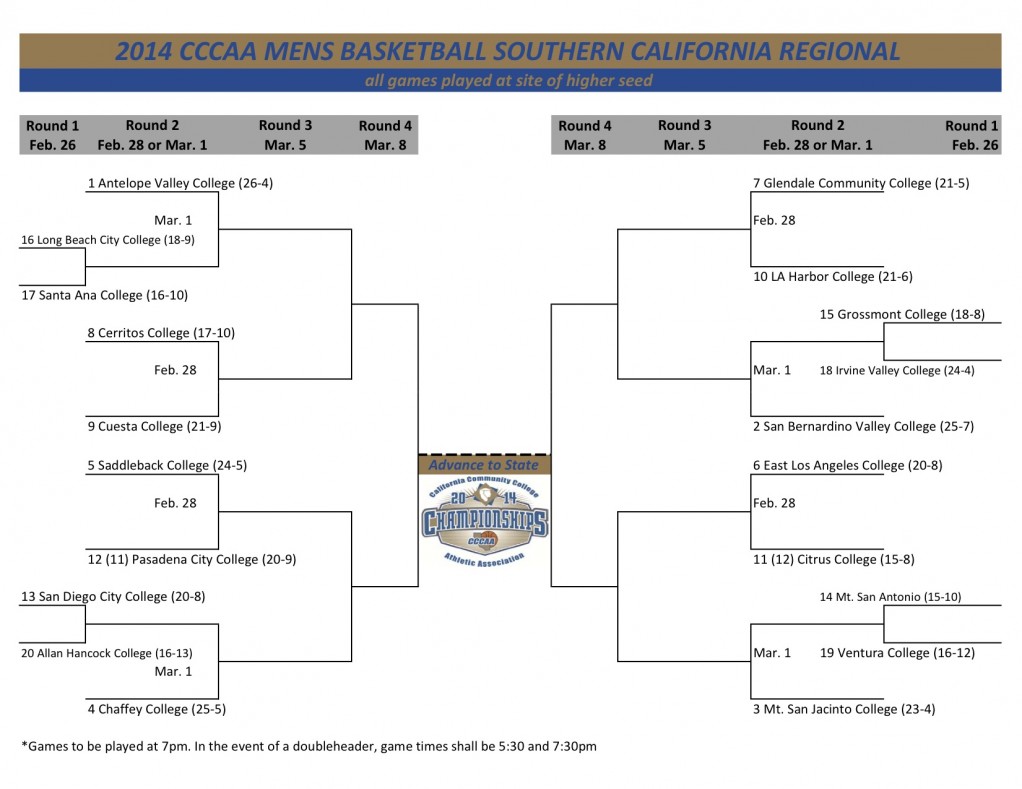 ---
---