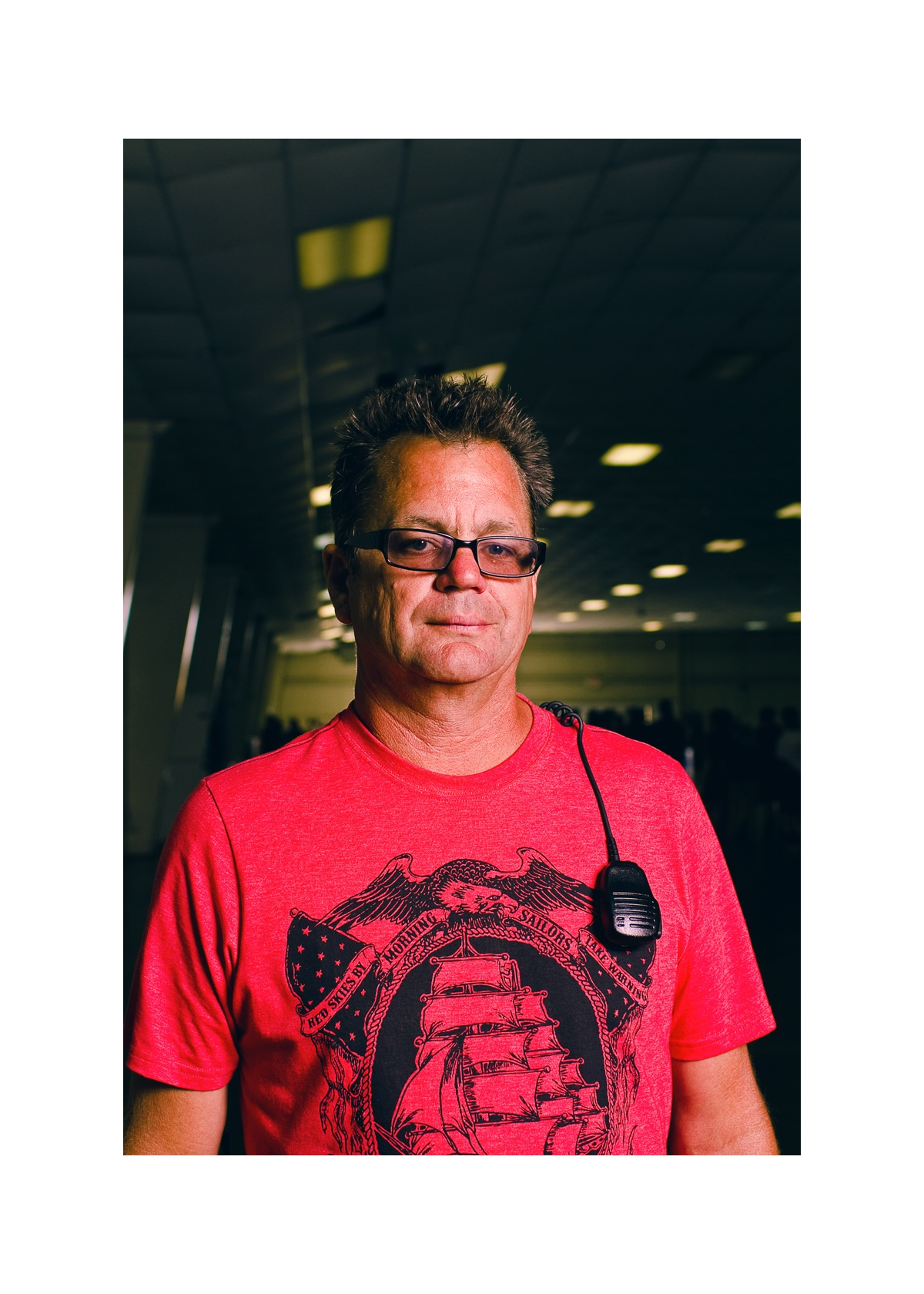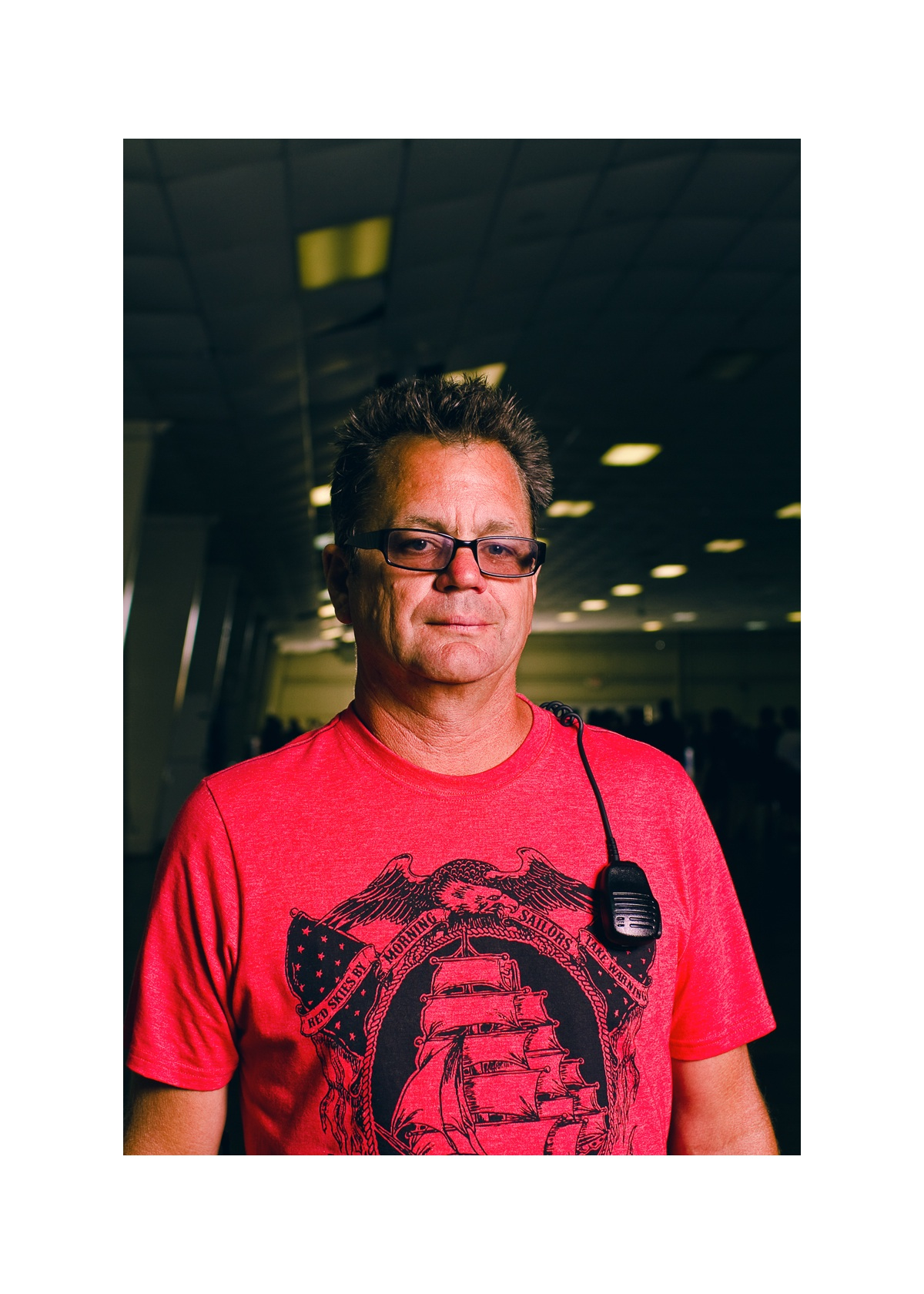 ---
Kevin Lyman has been the man behind the Vans Warped Tour for more than 20 years. He is coming to the Campus Center East on March 18 to speak with students about chasing their passions to create careers doing what they love. (Photo courtesy of Kevin Lyman)
By Sylvia Aparicio | Online Editor
Ask students for a list of the most popular music festivals and chances are  Vans Warped Tour will be among the top five.
Commonly referred to as "the tour that won't die," the annual punk rock music festival is celebrating its 20th anniversary this summer.
What's more, the founder of the Vans Warped Tour, Kevin Lyman will be making a special appearance at the Citrus College Campus Center on March 18.
Lyman, 52, grew up in Claremont. He graduated from Cal Poly Pomona in 1984 with a recreation administration degree. During the '80s, Lyman worked at Citrus College in the student center.
Lyman began organizing punk rock shows on the Citrus campus after convincing the administration that the college could actually benefit from selling tickets and renting out space for shows.
Music mogul that he is today, Lyman focused on his primary goal: helping out bands.
After working on Lollapalooza in the early '90s, Lyman decided to create his own music festival to incorporate music and extreme sports. The result was the Vans Warped Tour, created in 1994, which took bands across the country to perform in outdoor venues.
The tour began as a showcase for punk rock bands but has featured various genres and musicians throughout the years. In 1995 it was sponsored by Vans the shoe manufacturer and has been known as the Vans Warped Tour ever since.
The first Warped Tour lineup included bands like the Deftones, L7, No Doubt and Sublime.  Recently it has featured bands like A Day to Remember, Anti-Flag, Bayside and The Used.
Lyman also co-founded the Mayhem Festival in 2008 with his business partner John Reese. The tour caters to fans of various metal subgenres. Likewise, Lyman was contracted in 2002 to coordinate and run the Coachella Campgrounds, the annual three-day indie rock music festival that is held in Indio.
Lyman will be speaking March 18 at 11:30 a.m. in the Campus Center.
Q: What will you be speaking about on March 18?
A: Chasing your passion and organizing and trying to build something around your life that you love to do. It's about giving back, the charity work we do as a company and trying to inspire kids. Right now so many kids are walking around going "There's no jobs," but there's more opportunities in the world than there ever were.
Q: How was your time at Citrus?
A: It's interesting because I was going to school at Cal Poly and I was working at Citrus in the student center. I saw the opportunities of what we could do with Citrus College and the gymnasium. I convinced administrators to allow me to throw shows in the student center and bringing in speakers. I brought in Hunter S. Thompson at one point. It was kind of shaking it up a little bit.
Q: What bands did you bring to the student center?
A: I had "Two Dollar Tuesdays," and each band got a dollar, and the school got some money from it as well. Bands like T.S.O.L. and The Three O'Clock. Bands from that era and pretty big name bands were playing in the student center.  We'd get the place cleaned up before administrators came back the next day. We had Oingo Boingo in the gymnasium. We held the rehearsals for an artist named Howard Jones, who had the number one album in the country at the time. I convinced the school to let them rehearse there, and they held a show for the students, which was very cool. I always had a great spot for Citrus and Alan Waddington and the music program. I think I always wanted to be a schoolteacher, to be honest. Probably around the time I started Warped Tour was the time I wanted to be a teacher. Sometimes now, I look at Warped Tour as being the largest classroom in America. The tour is a breeding ground for a lot of the kids out there.
Q: What was your motivation behind booking shows?
A: I liked the live event experience. There's nothing better than live music, and I just started doing it because I saw that there was a need. I found myself working in clubs in Los Angeles and it was pretty fantastic. But I also knew I didn't want to do that for the rest of my life, working in clubs, so that whole experience of doing Warped Tour was going to be my exit plan. It was just a chance to go do something fun with my friends and the way I would want to do it, but go out on my own terms. Now 20 years later, here I am.
Q: How important do you feel it is for students to go out there and get experience?
A: The thing I talk about now is time. I don't want my time wasted. You don't want your time wasted. The only thing you run out of is time. I found that education gave me a basis, and something I felt I could go back to. At that point, having a degree on your resume was helpful with getting a job, as well as I think it is now, but it gave me a little bit of a comfort zone to go out and try things. I thought if everything else failed, at least I have that degree and I can go out and compete and potentially get a job.
Q: How involved are you with choosing the bands?
A: One hundred percent. The most fun part of Warped Tour is to sit there and listen to music. The resources are a lot different now. I pay attention to the kids. I'm not booking the tour for myself. There are going to be some bands out there that I want you to see and I want you to hear that may not pop up as the most wanted-to-see band on Warped Tour, but I think that's what makes the tour great is the diversity of it.
Q: Is there a thought behind the cross of different genres at Warped Tour?
A: Yeah, I think kids listen to everything, so give them a little taste of everything. You never know. This year with Terror or Every Time I Die or some of those bands, they're going to get kids that wouldn't necessarily go to see them, see them. These bands can expand and grow their fan base.
Q: What music do you listen to when you're unwinding?
A: I listen to Michael Franti, I listen to Mishka and I listen to things like that to be honest. That's the kind of stuff I really enjoy.
Q: Any words of advice for students who are interested in a music-industry related career?
A: Utilize your time. When you're in school do as many internships as possible. Being a college student, you're supposed to be broke, so just be in the mix. You have to be patient. Things don't just happen overnight. We're in this world where people just expect to have overnight success, and it takes time. It takes building those relationships, and then when you get there, just go for it. It's what I had to do. I had to be willing to lose everything.
---
---