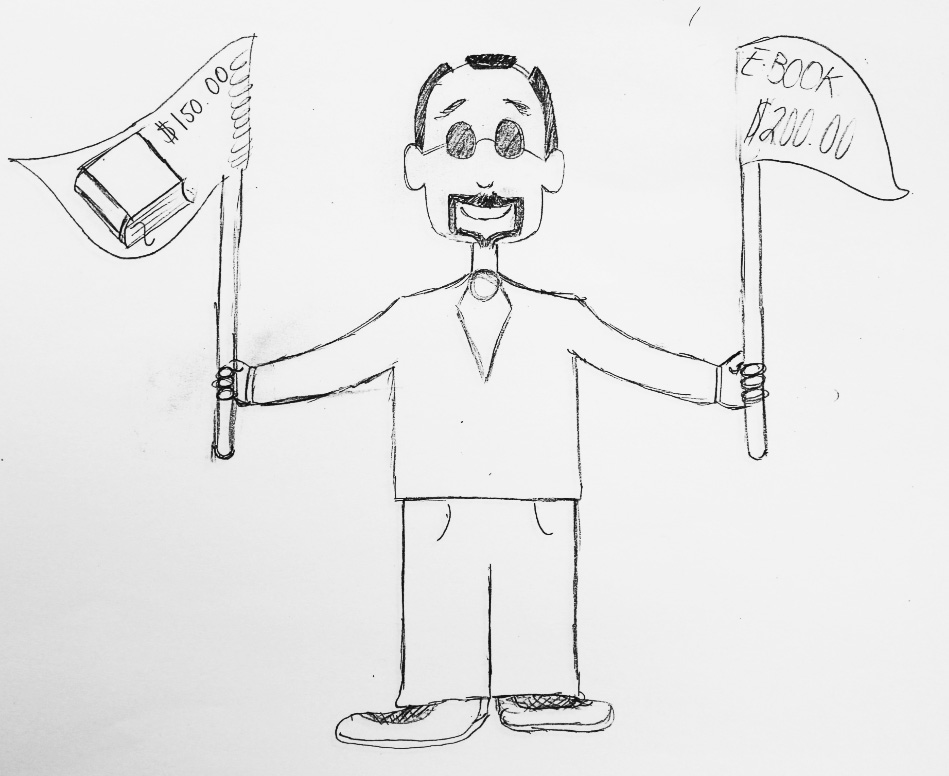 ---
Professors need to adapt to the times and create a new system for textbooks, which students can access the material inexpensively and without a hassle.
Teachers have a lot of options at their disposal, whether it is the material provided at the bookstore or online sites they refer students to.
With many of the new textbooks students are expected to purchase, teachers are now requiring that they also buy an access code for websites to take their tests or access additional class material.
This method is costly to the students, adding yet another charge to the cumbersome booklist they already need to purchase.
Although textbook websites can enhance the textbook, would it not be better to assign these types of projects as optional to students who do want to take their classroom experience beyond the basics.
This way students who cannot easily afford additional purchases would be able to decline without penalty, while those who use the website gain the credit.
While several classes do use excellent alternative software, Blackboard has proven extremely successful in the regards that it is an utterly free way to provide what the access codes charge for.
Besides the issue of access codes is the entire issue of textbooks all together.
The average student would annually save upwards of $1500 on school purchased textbooks each year according to a study done by cappex.com.
The books themselves are high-priced, with the average textbook costing from $100 to $200.
These figures leave many students with few alternatives other than to seek the textbooks at a more competitive price, thus depriving the campus of needed revenues.
One method of lowering prices is that professors order books with loose-leaf format which have a cheaper price than bound books with books attached.
A la carte textbooks have the advantage that they can be altered quite easily in order to fit the coarse plan, such as including only the specific chapters that the professors require.
These custom textbooks reduce the number of pages to chapters and topics that the professors intend to stress.
This would guarantee that students are not paying extra for content that they will not be covering in the coarse.
The third way in which teachers could help their students is to place several copies of their textbooks on hold in the library, so that the material is available for students in need.
If a student did not have the textbook that day, or does not have the resources to purchase one in the first place, this would allow him/her to access the book for free with little hassle.
Teachers need to come together to create a standardized system for obtaining textbooks, in which students can access the material inexpensively and without a hassle.
Our stated goal is to become a college of completion.
Professors work hard to make this happen including making carefully considered choices.
But to improve teaching and learning outcomes, students need access to affordable textbooks and supplementary materials.
If the cost of textbooks and access to publisher's websites continues to accelerate more, students will continue the trend towards not buying books at all.
This is a lose-lose-lose situation that we all need to avoid.
---
---