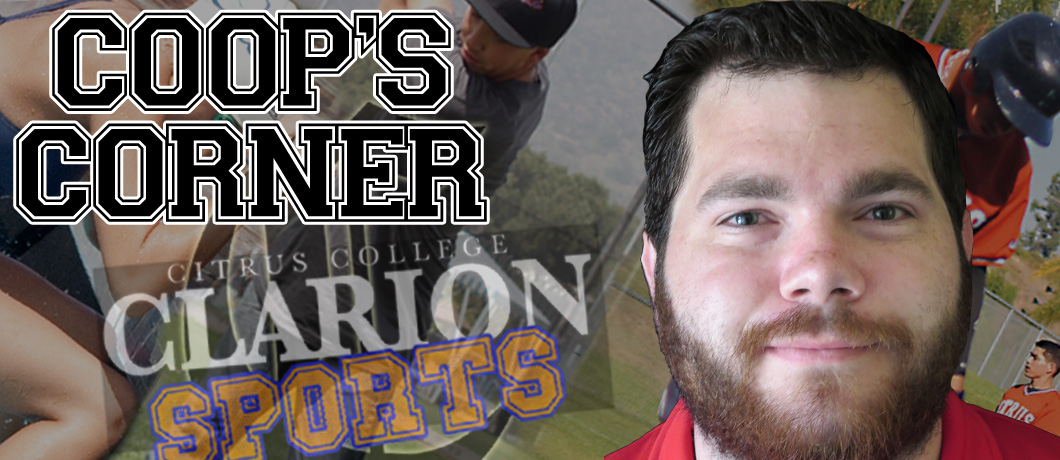 ---
By Dillon Cooper | Managing Editor
I recently covered the Owls' third round basketball tournament matchup at Mt. San Jacinto College.  The MSJC Eagles have talent, depth, and good coaching, but they also have one of the best atmospheres in community college sports.
With the stands bursting out onto the side of the court, causing Owls head coach Chris Victor and his players to dodge bypassing fans, there sits a large group of fans who call themselves Code Red.
Code Red is a Christian-based group rather than students, it made me think about the home games I have covered on the Citrus campus and how few students attend.
Huge gaps show in the stands at soccer and football games.  Emptiness echoes throughout the limited seating in the gym.
From my observations, a huge portion of the crowd appears to be the parents of the athletes.  While the athletes are no doubt grateful for their family members, we as a student body can and should do better to support our teams.
Whether it be a club or just a bunch of random people who file into the seats, Citrus needs more student support.
After the MSJC game, the Eagles coaches and players couldn't stop talking about what a boost their fans gave them.  When questioned, they somehow found a way to relate it back to their roaring fan base.
At Citrus, we are lucky enough to have solid athletic programs.
In fall 2013, the football team won their first bowl game since 1988.
The softball team made it to the 2013 Super Regionals and look poised for a return.
Women's soccer posted a 12-6-4 record last year despite having a high number of freshman who lack the experience at the college level.
The men's basketball team is a consistent player in the postseason tournament and won the State Championship as recently as 2008.
And with women's basketball posting a solid record of 16-10, 7-5 record after losing key players due to injury.  No time is better than right now to start supporting your peers.
I'm not asking for a student section that causes the sound barrier to break (although that'd be ideal), I'm asking for students to attend at least one home game this spring.
The athletic programs represents us students, let's give them something back by creating an atmosphere that coaches and players love.
The men's golf team will host a tournament at Marshal Canyon Golf Course in La Verne on April 7 at 11 a.m. if you're interested making the trip to see our men drive down the fairway and sink putts.
There are a 16 remaining softball and baseball home games.
I will be there.  Here's the incentive for you to show up, too.
Come up to me with a Clarion, point to this article and I will give you a free t-shirt.  What is even more exciting, your name will be printed in the next issue.
So come out and support those that represent you on a daily basis.
Be part of Hoot Nation.  See you there.
---
---