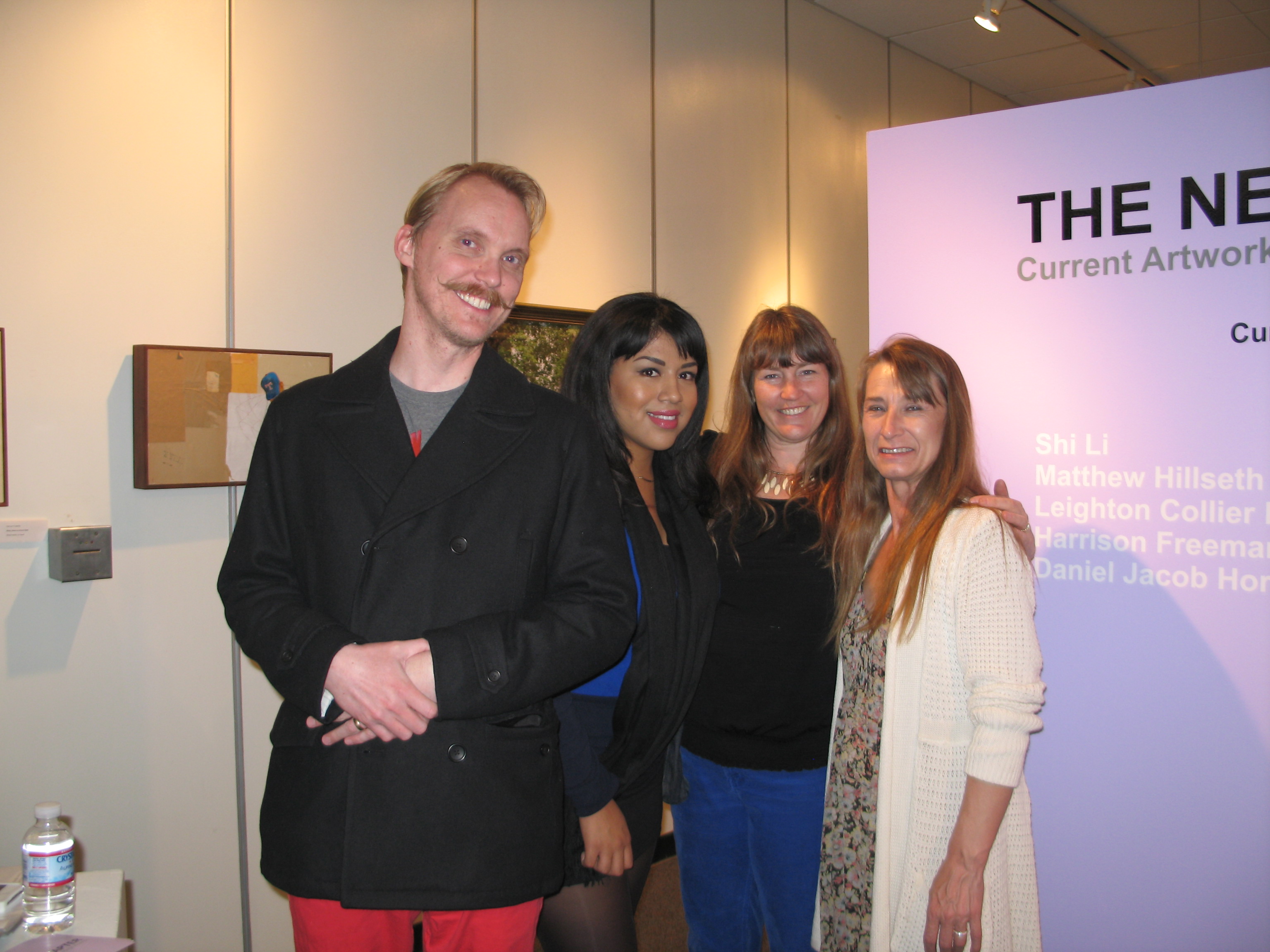 ---
By Evan Solano | Editor-in-Chief
After a yearlong sabbatical, art professor Dyane Duffy has returned to both curate an art exhibit featuring former Citrus College art majors who continue to work in their medium, and to present ideas for new art courses.
The exhibit titled "The Next Chapter" opened at the Hayden Memorial Library on Feb. 24 and will be on display until April 21.
"The art show is meant to highlight artists that have graduated from Citrus and have moved on to transfer to universities to either get a bachelor's in fine arts or an associates in fine arts and are working in the field," Duffy said.
On display were works from former Citrus alumni Harrison Freeman, Daniel Jacob Horine, Matthew Hillseth, Shi Li, Luselia Marin, Lolbette Moreno, Tracy Pritchard Moore,  Fikriye Ozmeral, Leighton Collier Roux and Michael Tran.
"'I've kept in touch with quite a few students over the years and I wanted to get a variety of universities and colleges represented." Duffy said.
According to Duffy the exhibit's title is an affirmation to pursue "the next chapter of their life", and so far the response from her classes have been inspiring.
"Students have been really impressed with the work…I know for students here to see somebody who has gone to a school or college that they would love to go to, it would be inspiring," Duffy said.
The exhibit consists of various mediums and showcases a wide range of talent and diversity.
Luselia Marin, who currently teaches art at Bonita High School in La Verne has three pieces that use charcoal and graphite to draw to work on her figurative works.
"There are a lot of valuable learning experiences that I gained at Citrus, and an educational setting like this gave me the opportunity to participate in various museum and gallery exhibits, field trips and guest artist workshops," Marin said.
"I still continue to enroll every semester in art classes at local community colleges and participate in weekly figurative workshops throughout the Los Angeles area."
Metal sculptor Matthew Hillseth, 28, has a piece in the exhibit titled "Copper Carriage", which is part of a series of what he calls, "doodles", that he developed years ago, which he describes as rebellion against the idea of the "heroic steel industrial sculptor" movement of the 1960s.
"People were building large metal sculptures and I do the same thing only mine there is no purpose behind. I am not trying to monumentalize or memorialize something." Hillseth said.
"My work takes a different approach to a lot of the work coming out of Citrus. The art department is primarily painting and drawing, and to have a metal sculpture that students can see helps broaden their outlook on what mediums you can work with and what ideas you can present with different mediums," Hillseth said.
Hillseth hopes the exhibit helps show students how far they can go with art.
"I think it's a good motivation to keep going, keep plugging away and keep making art. When I left Citrus I thought I was going to be a painter," said Hillseth, who says he got into sculpting while taking an elective class at Cal State San Bernardino.
In addition to curating the exhibit in the Hayden Memorial Library, Duffy also took a trip to study graffiti art, in the hopes of bringing an urban art class to campus.
While in New York, Duffy attended a graffiti art courses at Ontario College of Art and Design called "From Graffiti Art To…" to discover more about how graffiti art has changed the art world and how it has evolved over the years
"I went to New York and met with some people and looked at urban and graffiti art, and I've written up a class that will be for an urban art class."
Although Duffy has the course outline and written out, it has yet to be approved, but is hopes that the earliest the course could be offered is a year from now
Ultimately, Duffy has a simple reason why there is a benefit to offering urban art courses at Citrus– student interest.
"Throughout the years students have always been interested in it, its something they see everyday and its something they relate to," Duffy said.
"There's sort of an unknown factor with [graffiti art], so what happens next with it is exciting."
---
---