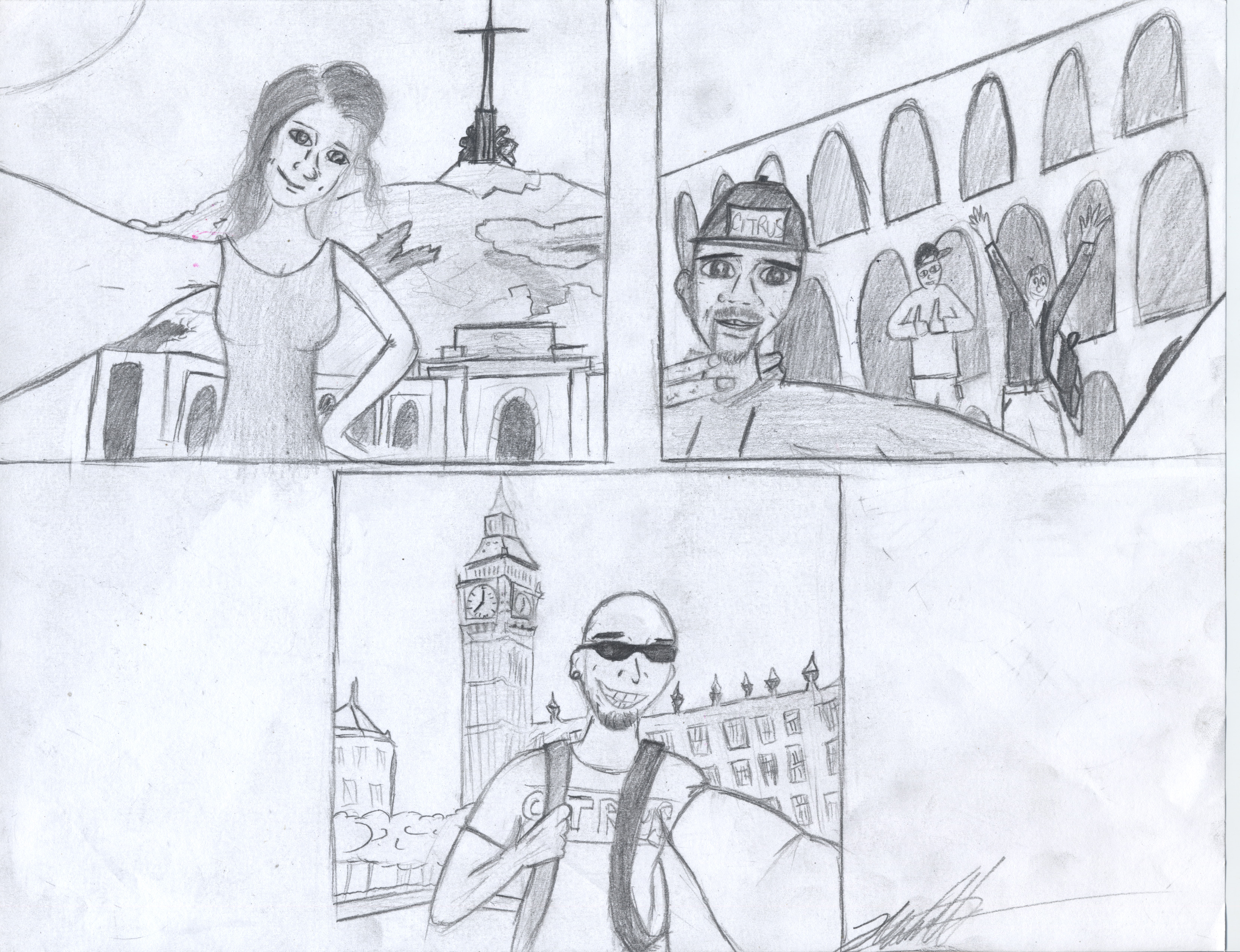 ---
Break out of your comfort zone and broaden your horizons by studying abroad and learning in a new way.
Students should take advantage of the study abroad opportunities Citrus College offers.
Temporarily living in a different country is an opportunity most people will never get to experience, but Citrus offers that opportunity for its students every spring, fall and summer semester.
Once that diploma is in your hands, studying abroad will be almost impossible because the new priorities in your life in the "real world" will probably be along the lines of getting a full-time job, buying a house or starting a family.
After graduating, taking three or more months of your life to live in a foreign country will no longer be a luxury college students can enjoy, so the time is now.
Some students have never left California, so the idea of traveling out of the United States and temporarily living in a completely different country can be fearfully overwhelming.
To some, the idea of getting lost in an unfamiliar place is enough to keep them stateside, but to others wandering around the streets of Paris is a once in a lifetime opportunity.
Studying abroad also allows a break from the usual college routine. Learning through experience is something a classroom cannot usually provide so rather than waking up, driving to school and sitting in a classroom for six hours, students can rise to a new adventure every day in a foreign country.
Students can be intimidated by the possibility of a language barrier like not knowing a single word of Italian.
However, the small extra effort it takes to learn words or phrases of the native language can be helpful while one is in a foreign country and also back in the United States.
Most countries also learn English as a second language so the probability of not being able to communicate with someone is slim.
Michelle Obama addressed the shortage of American students studying abroad in hopes of encouraging more students to do so.
"Getting ahead in today's workplaces isn't just about the skills you bring from the classroom," she said. "It's also about the experience you have with the world beyond our borders – with the people, and languages, and cultures that are very different from our own."
Studying abroad can help develop an insight about other countries and our own through first hand experiences.
Without a global perspective that studying abroad provides, it will be difficult to succeed in this internationally connected world.
So despite the fears, it's time to drop the security blanket and pack your bags.
The next opportunity to study abroad is in London from Sept. 4 – Nov. 14, 2014. Application deadline is June 13, applications can be picked up at the Study Abroad office in TC 123.
---
---