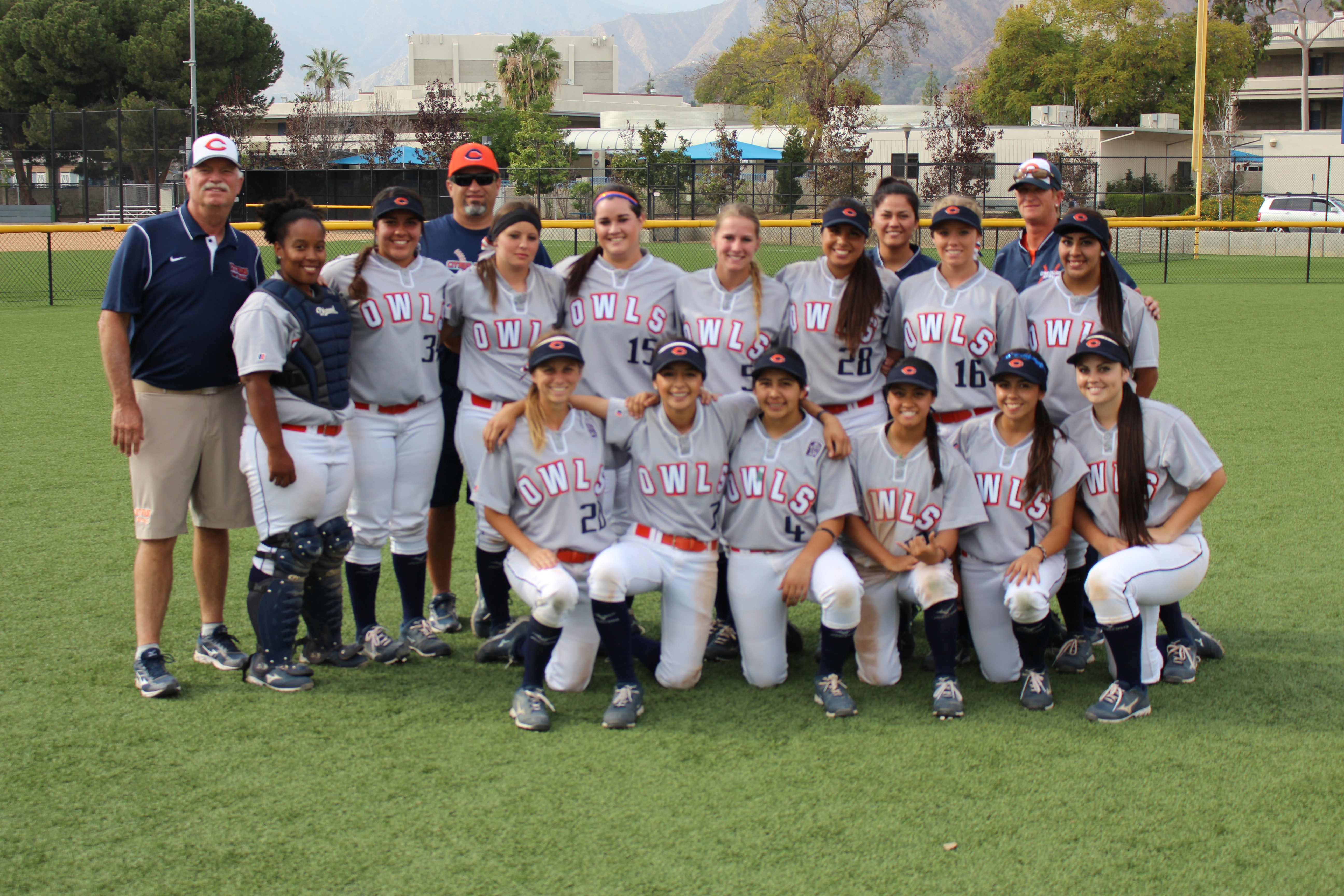 ---
The Citrus College softball team won its first Western State Conference Blue Championship againt Santa Monica City College 11-3 April 22. (Joe Moreno/Clarion)
By Dillon Cooper | Managing Editor
The Citrus College softball team won its first Western State Conference Blue Championship since 2007 with an 11-3 win over visiting Santa Monica College.
The Owls will split the WSC Blue Championship with College of the Canyons, who also finished 17-4 in the conference.
The Owls finished 27-13 this season with a conference record of 17-4.
Freshman pitcher Miranda Gil tossed a one-hitter to clinch the title to improve to 12-7 on the season.
Gil was also a beast at the dish, hitting 2 home runs and finished the game with 7 RBIs.
Sophomore first baseman Sara Moore led the team in average (.552), home runs (10) and RBIs (41).
"This is my last season playing," said Moore.  "This is how I wanted to go out."
The Owls were led by the duo of Gil (12-7) and sophomore pitcher Arianna Sanchez (17-12).
"This is why you play," said head coach Jackie Boxley.  "Every year we play for our conference championship, you play to win everything."
The Owls were solid down the stretch, winning their final six games on route to the conference championship.
By winning a share of the WSC Blue Championship, the Owls will qualify for a spot in this season's California Community College Athletic Association Regionals.
The Owls defeated Cypress College in the first round of last years CCCAA Regionals, but were knocked out in the CCCAA Super Regionals by Santiago Canyon.
Citrus will enter the playoffs with plenty of optimism and attribute their success to not only their on-the-field play, but the bond they've formed over the season.
"We as a team became very close," said Moore.  "It's like winning with a bunch of your sisters."
---
---