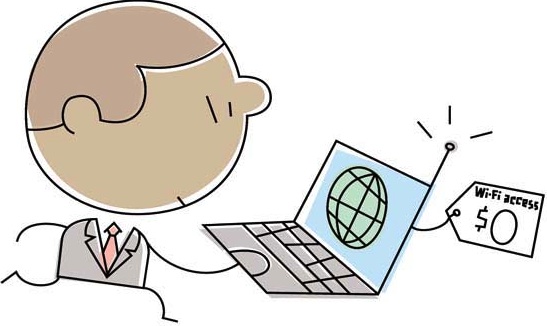 ---
MCT
By Anne Marie Miranda | Staff Writer
It's your registration date and time and you are listening to your professor's rant about the importance of thesis statements in English class.
All you can think of is the math class you need to graduate and you are depending on the shotty campus Internet connection to ensure that you will be given a position in the class.
You log on to the CC-AP server, which is supposed to be the strong Citrus College server option, and to your dismay, the Internet refuses to load.
There goes your shot at the class.
The Performing Arts Building, the Technology Center Building and most parts of the library are dead zones for the WiFi, which makes it impossible to do research, send emails, log onto Blackboard or Wingspan, and do homework.
The problem is that not all of Citrus College's buildings possess Wi-Fi capabilities for students and it is essential for Citrus College to adopt Wi-Fi for every building on the college campus.
Many classes require Blackboard in order to fulfill the expectations of the class so the demand for students to have Internet access has increased dramatically, and it has become almost impossible for students to pass certain classes without it.
Internet access in the computer lab and library computers aren't reliable in that you aren't promised a computer so if immediate access to the Internet is required, you can't be accommodated until a computer is available.
Increasing numbers of students are bringing their laptops to school in order to make it easier for them to work on their assignments, which can only help students so much if Wi-Fi is limited throughout campus.
Wi-Fi can make it possible for those students with Wi-Fi capability on their laptops to complete school assignments in an timely fashion without having to inconvenience other students.
Azusa Pacific University, Mt. San Antonio College and Pasadena City College are all Wi-Fi-wide campuses, giving students a variety of options for where to work on class assignments.
If they get it, so should Citrus College.
In Gov. Jerry Brown's May revise for the 2014 state budget, he proposes that $6 million be allocated for the increased technology infrastructure, upgrading bandwidth and replace technology equipment on local campuses.
Our slice of the budget pie should be spent on providing more and better Wi-Fi for students.
It's time for Citrus to step up to the brave new digital realities.
---
---