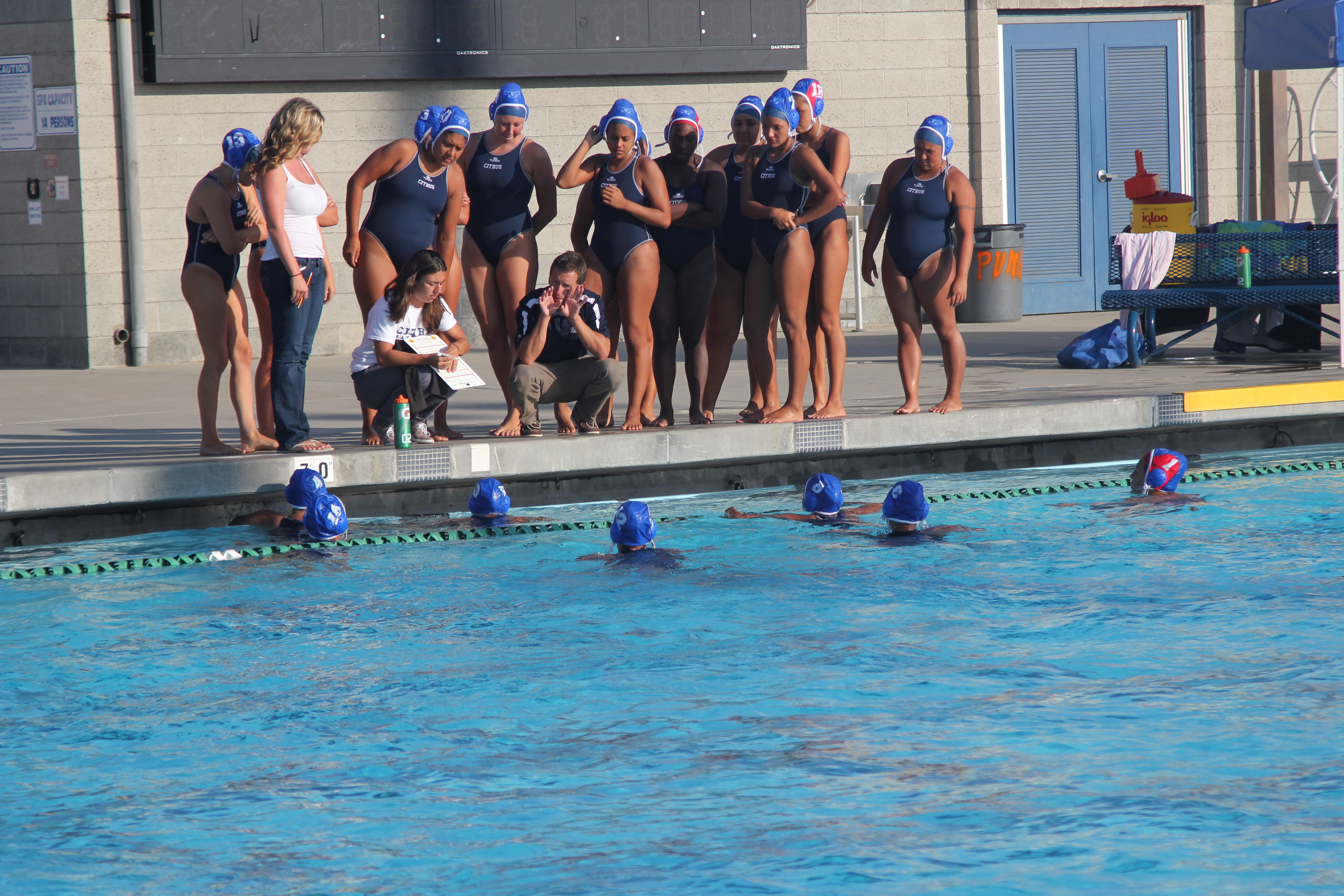 ---
(File photo)
By Stacy Slaughter | Staff Writer
Since its reinstatement a couple of years ago, head coach Andrew Silva of the women's team and head coach Kenny Clements of the men's team are breathing new life into the water polo program on campus.
Silva, who was also chosen as part of the coaching staff for the USA's Women's Youth Water Polo National Team, learned quite a bit during the 2014 UANA Junior Pan American Championships. He will bring much of what he learned during that experience to the women's team here at Citrus.
"It really does come down to our commitment to preparation," said Silva. "It starts with conditioning," he said. "The training has been intense."
Clements, a former Owl himself was a success story. After two seasons on the men's water polo team he was named the 1996 Foothill Conference Player of the Year and Southern California Player of the Year. He remains the last Citrus student to earn those titles.
With his vast experience, he faced a challenge over the summer: He lost all but four players before the start of the new season.
Clements recruited new players from schools near and far, some even commute from more than an hour away. Clements successfully recruited enough players to fill the spots.
"I have a brand new team," he said. "Pretty much recruited an entire new starting lineup."
Another new addition to the team is assistant coach Greg Salvinski who was hand-picked by Clements. "My assistant coach, Greg Salvinski, I've known him forever," he said. "He has tons of experience himself."
With new coaches, players and outlook, the water polo program has a bright future this season. The potential is limitless, what happens this season remains to be seen.
---
---