---
Welcome to the fall 2014 semester of the centennial year at Citrus College!
The Clarion staff is excited to share all the important news and information about our campus community with you, the readers, during this benchmark year in the college's history.
Our school is the oldest college in Los Angeles county and the fifth oldest in California. We all share the privilege of attending Citrus during a year that will be marked by celebration of the past as well as optimism about the future.
We have been working diligently over the summer to provide the community with a publication that covers the wide variety of interests of our audience.
A new era is being ushered in at the Clarion. We are currently finalizing a mobile app that will allow you to access campus news and updates on-the-go. The app is scheduled to debut later this semester.
Our staff size has grown considerably, and with that we have a much wider range of perspectives to draw upon when covering the issues and topics you care about most.
As your community newspaper, it is our responsibility to inform you ,without bias, of everything you want to know as well as all of the issues you need to know.
Your feedback, comments and constructive criticism as this semester progresses will help us better serve the colleges community.
It is our journalistic duty to inform the community of all campus news, good or bad. We strive to be fair and accurate rather than to cater to the particular interests of any one organization or individual.
As the editor-in-chief of the Clarion during the Centennial year, I take seriously this publication's responsibility to document and publish community life as accurately as we can.
We enjoy highlighting the achievements and newsworthy activities engaged in by our readers, so keep us in mind when you or your organizations have a story to tell.
We are looking forward to working with you, and listening to everything you have to say in our quest to search for and share the facts with our readers.
Please do not hesitate to contact me with any questions or comments you may have at my Clarion email address. I can also be located in our production room TC 123 throughout the week. Let us know how we are doing.
Sincerely,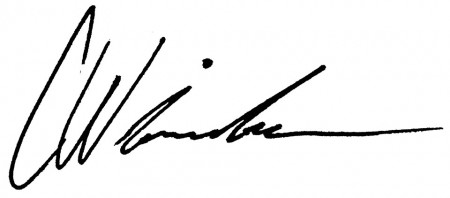 Cameron Wisdom
Editor-in-Chief, Fall 2014
---
---